CRBA UPDATE                                  November 12, 2020
 


CRBA TOY STORE MINISTRYWe are very excited about this year's Toy Store which takes place December 7th and 8th and we need your help. If you are still collecting new toys please bring them to our CRBA office during the month of November. If you would rather donate funds to purchase toys for this wonderful ministry you may do so by sending checks to our CRBA office at 1812 US 70 E., Morganton, NC., 28655. Or, you can contribute electronically by going to www.crbanc.org and then click on DONATE. Whether you give or buy toys, please be in prayer for God to do a wonderful work in the lives of Burke County families.

 



Help and hope as you navigate the Upcoming Holiday SeasonWondering how you will survive the weeks surrounding Thanksgiving and Christmas? Are you dreading these holidays, knowing that everything has changed and that happy memories from past years can't be recreated?

Our Surviving the Holidays seminar this Sunday, November 15 @ 2 p.m. at our CRBA Resource Center is especially for people who are grieving a loved one's death.
In this helpful seminar, you will learn:
How to deal with the many emotions you'll face during the holidays
What to do about traditions and other coming changes
Helpful tips for surviving social events
How to discover hope for your future

Here's what happens at a Surviving the Holidays seminar:
This Surviving the Holidays event will last for about two hours. You'll be welcomed by warm, caring people who understand what you are going through and who want to help.
During the seminar, you will:
Watch a 40-minute video, filled with practical holiday survival tips and the real-life stories of people who have navigated the season after their loved one's death.
Hear other seminar attendees explain how they are dealing with the holidays.
Have the opportunity to share how grief is affecting you. (No pressure—this is optional. We want you to feel comfortable.)

This is a free seminar but it is recommended you call our CRBA Resource Center at 828-437-0137 as seating will be limited due to COVID restrictions.
           
Relaunching Sunday School/Small Groups             
(Brainstorming with Mike Shillinglaw and Robby Smith)
December 15th at 6:30 p.m. via ZOOM

This will be a great time of information and idea sharing as pastors, Sunday School and Small Groups leaders gather to brainstorm best practices when it comes to relaunching Sunday School and Small Groups. To share in this creative experience please email (admin@crbanc.org) or call our CRA office at 828-437-0137 and the ZOOM link will be given to you. We can have up to 100 participants so feel free to invite anyone who you think might be interested.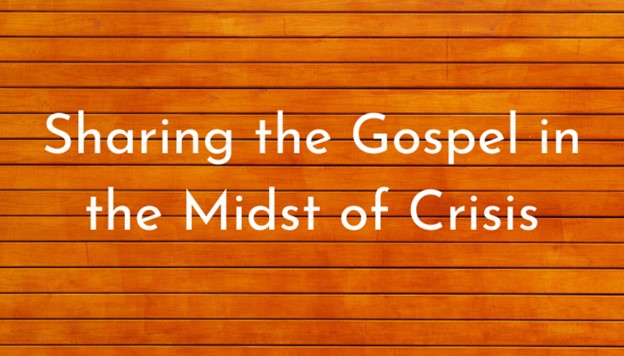 Coronavirus: 7 Direct Ways to Evangelize in a Crisis
by Levi Skipper of the Georgia Baptist Mission Board

Is there a way we can take advantage of this coronavirus crisis for the sake of the gospel? I believe there is. Just as Jesus moved into the lives of those who were experiencing crises, we as a church can be his hands and feet during this time. Here are a few ways to get started with evangelism in crisis and maybe spark even better ideas. Phone call guests from the past two years.  Divide those numbers up among deacons or small group leaders. If you need some tips about how to mobilize or get these leaders going, check out this post. As you call, let them know you care for them and are praying for them during this time. Find out if they have immediate needs and take the opportunity to share Jesus with them.  Encourage "House Church" invitations. Let your church family know that now is a great time to have people to their house to livestream a message your church or partner church has put together.  Ask for prayer requests and needs (they don't have to relate to the coronavirus). Encourage church members to visit homes on their street or in their neighborhood asking for prayer requests or needs. Use this as an opportunity to invite church members to get into gospel conversations.  Offer online training on evangelism. Challenge your church members to watch No Sweat Evangelism (www.nosweatevangelism.com) to learn how to share Jesus in their context.  Share your testimony! Share your testimony on social media and how knowing Jesus helps you in difficult times like these. Offer to talk to anyone listening. Be creative with moments to share the gospel. Give out food to those in need, and place gospel tracts in food bags/boxes/backpacks. We have a list of community outreach ideas – let evangelism and missions work together! Always offer the gospel presentation. If you are still offering services online, remember that more lost people may view it, so be intentional about presenting a clear gospel presentation at the end and be clear on how someone can respond.  As you know, we can use any of these ideas at any time. Consider implementing them now, during the coronavirus crisis, and then think of ways they can be ongoing evangelism opportunities.
 
 



We want to thank the following churches who have given to CRBA this year. Your continued support to further the Lord's ministry is greatly appreciated!

Abee's Grove Baptist                      Amherst Baptist 
Antioch Baptist                                Asheville Street Baptist
Bended Knee Cowboy Church      Bethel Baptist
Brookwood Baptist                         Burkemont Baptist
Catawba Valley                               Community Baptist Church of Drexel
Connelly Springs FBC                    Cornerstone Baptist 
Cross Memorial Baptist                 Drexel FBC
Drexel Memorial Baptist               East Valdese Baptist 
El Bethel                                           Enon Baptist Church
Faith Missionary Baptist               Friendship Baptist
Gilead Baptist                                  Glen Alpine FBC
Grace Baptist                                   High Peak Baptist
Hmong FBC                                      Hopewell Baptist
Icard's Grove                                   Lakeview Baptist
Missionary Ridge                            Morganton FBC
Mount Calvary Baptist                   Mount Home 
Mount Olive                                     Mountain View II
Mull's Grove                                     North Morganton Baptist
Oak Grove                                        Oak Ridge
Pleasant Hill                                    Pleasant Ridge
Pleasant View                                  Rutherford College FBC
Silver Creek Baptist                        Southside Baptist
Summit Community Church        Table Rock
Trinity Baptist                                 United Baptist
Valdese FBC                                     Walker Road 
Wilke's Grove                                  Zion Baptist

Partner News
Friendship Baptist Church, Hudson NC is seeking a part-time church secretary.  
– $15 per hour 
– 20 hours per week with a flexible schedule 
– Paid holidays and vacation days
Email resumes on or before November 1, 2020 to friendshipresumes@gmail.com

Church News
Burkemont Baptist has 150 wooden childrens chairs they are willing to donate to a church in need. For more information please contact Giovonnia Hennessee at 828-437-2357

El Bethel Baptist Church in Morganton is seeking a full-time Associate Pastor of Worship and Youth to join their ministerial staff. Please send resumes and questions to worshipleadersearchebbc@gmail.com.

Mull's Grove has a Pulpit and Communion Table for sale. The cost is $1,000 for the pair. For more information please call pastor Drue at 504-239-6583.

Pleasant Hill Baptist is seeking a full-time Children's and Youth Ministry Pastor as well as a part-time Worship Pastor/Leader.

Rutherford College First Baptist is seeking a bi-vocational Pastor.

High Peak Baptist Church is hosting: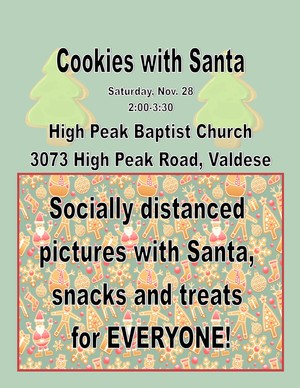 CRBA Weekly Update