CRBA Update                                           April 5, 2018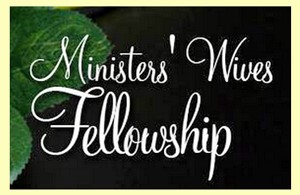 April 5th (today) at 5:30 p.m. Catawba River Baptist Association would like to invite all Minister's Wives to Abele's for a time of fellowship. Frances Hart, wife of  Dean Hart, Pastor of Catawba Valley Baptist Church, will be sharing her testimony with the group. Please come join us at Abele's.  ​
---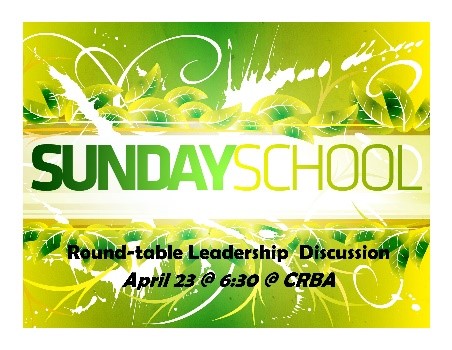 Our Sunday School Leadership Round-table training is designed to help Sunday School Directors, Teachers, and Pastors strengthen and grow their churches through discipleship using Sunday School as the tool. This will be a great time of sharing and receiving ideas so please join us at 6:30 on Monday, April 23rd at the Catawba River Baptist Association. Our Director of Missions (Robby Smith) will be leading the discussion.
---
HELP NEEDED! As many of you know, we are renovating the house behind the CRBA office in order to sell it and apply the proceeds from the sale of the house to the existing debt (mortgage on the property) which is currently $240,500. At this point a tremendous amount of work has been accomplished with the help of Stephen Daniel and others. While much has been accomplished there is much work to still be done. That being said, it is time to come together and get it finished. We are looking for volunteers to help us finish this important project. If you are willing to help with any of the following tasks, please give us a call at our CRBA office.
         Install plumbing fixtures (tubs, sinks, etc.)
         Painting
         Hanging Doors
         Trim Work
         Flooring​
​
---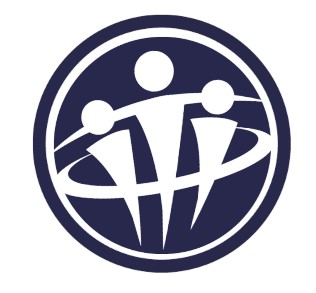 Our first ever
Friends of Catawba River Baptist Association Benefit
Banquet
will be Tuesday, May 22 at 6 p.m. at Mount Home Baptist Church. Our special guest will be Rev. Dannie Williams who pastors the First Baptist Church of Lyons, Georgia. Dannie loves the Lord who has used him mightily as pastor, church planter, and church revitalizer having a world-wide ministry. Please join us as we ask God for the miracle of being a debt free Association. For tickets and more information please give us a call at
828-427-0137.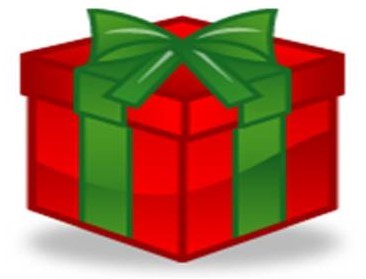 We are already working on this year's Toy Store Ministry and we need your help. We are beginning to work on the stockings to be given out and are in need of fabric. If you have fabric appropriate for stockings and are willing to donate it, please bring your donations to our CRBA office. Your help is greatly appreciated.
---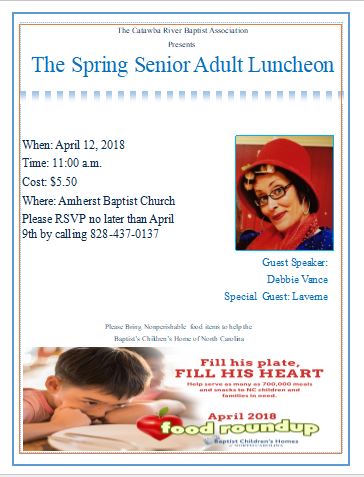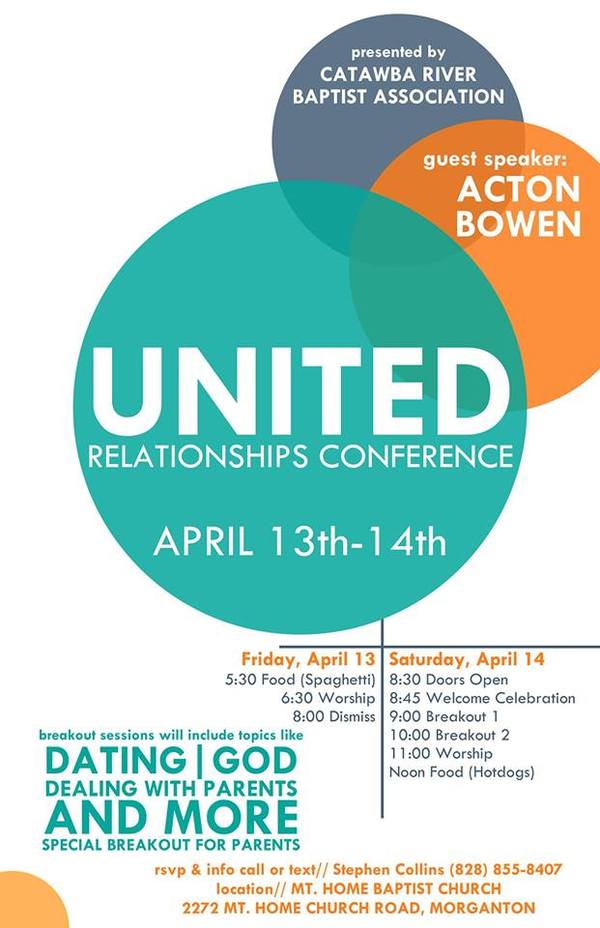 ---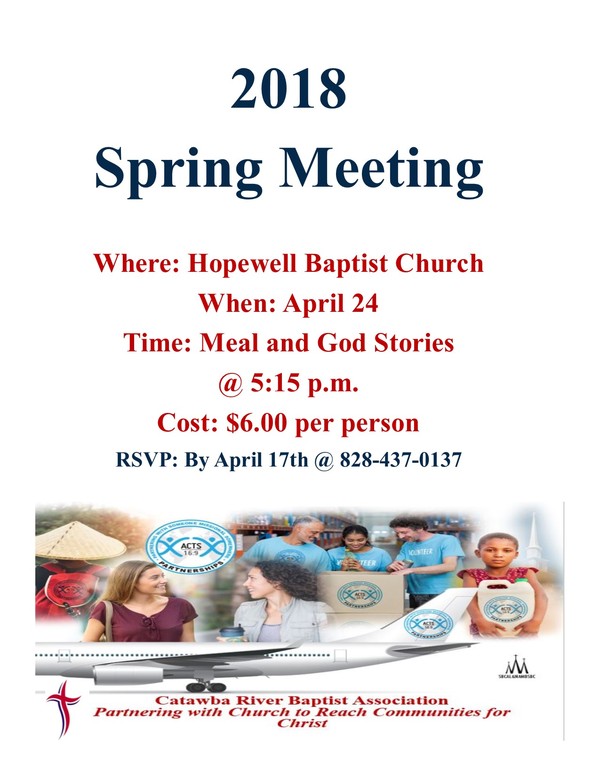 ---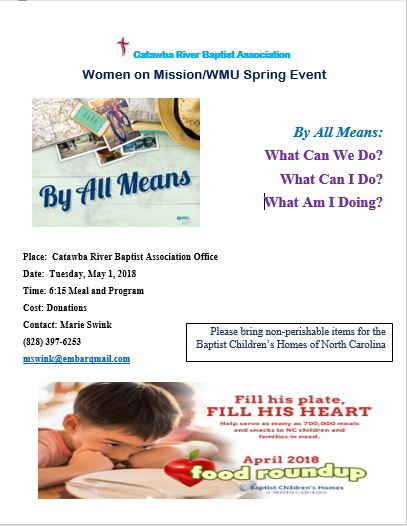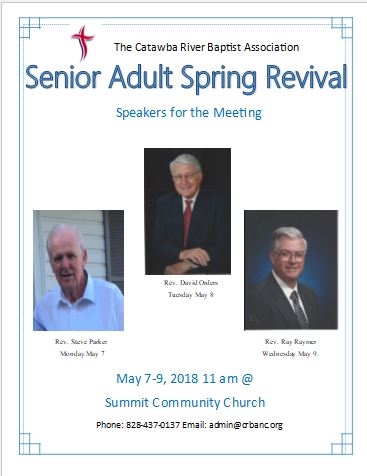 ---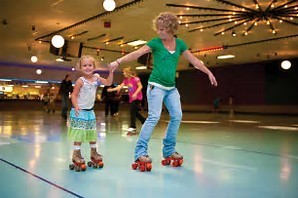 CRBA Men's Ministry will be hosting CRBA's Annual Family Skating Party for Burke County. Join us Sunday, May 20th from 2-4 p.m. at the Skating Pavilion in Morganton. This will be a lot of fun so bring out the family and join us. Also, Catawba River Baptist Association will be taking care of the entrance fees and skate rentals so feel free to bring your family and friends!
---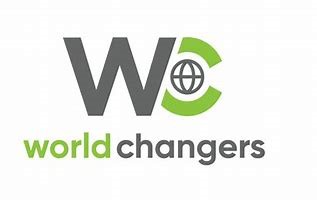 World Changers (helping CRBA change Burke County one family at a time) will be happening July 16-21 and we need your help. We need 12 additional men/women who will serve as Crew Chiefs for the teams of students. These folks should have some construction skills. We also need 2 more churches who will provide lunch for a team Tuesday through Friday. Lastly, we need churches to help clean the school each morning after the students leave for worksites each day. If you or your church can help us with any or all of these needs, please give us a call at our CRBA office at 828-437-0137.
---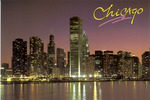 We are heading to Chicago July 21-27 and we want you to go with our team to minister through Vacation Bible Schools, light construction, personal evangelism and prayer walking. If you would like to join us on this great adventure please turn in your application form and deposit by Monday, April 23rd. For application forms and additional information please give us a call.
---
Thank you to the following churches who gave to the work of Catawba River Baptist Association the first quarter of 2018. Your financial support is greatly appreciated as we work together to reduce lostness in Burke County and our world.
Amherst                               Missionary Ridge
Antioch                                ​Morganton First Baptist
Asheville Street                   Mount Home
Bethel                                 Mount Olive
Brookwood                         Mountain View II
Burkemont                          Mull's Grove
Catawba Valley                   North Morganton
Connelly Springs First         Oak Grove
Cornerstone                        Pleasant Hill
Drexel Memorial                 Pleasant Ridge
East Valdese                        Pleasant View
El Bethel                              Rutherford College First
Enon                                    Silver Creek
Gilead                                  Southside
Glen Alpine First                 Summit
Grace                                   Trinity
High Peak                            United
Hmong First Baptist            Walker Road
Hopewell                             Wilkie's Grove
Icard's Grove                       Zion
Lakeview
---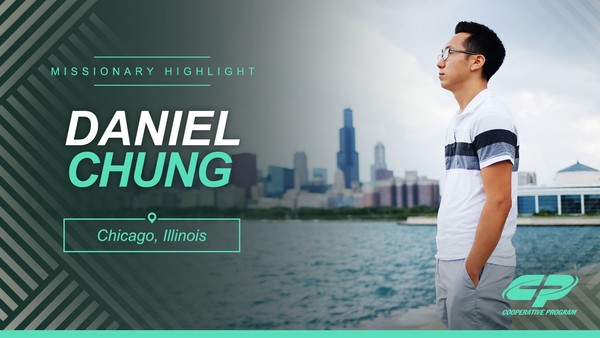 One new church plant started through Cooperative Program giving is Church of the Beloved which was started two years ago. And in 24 months they've grown to about 400 members
with three worship services. Now they have started a second church, and the pastor of that church is who we want to pray for today. His name is Daniel Chung. His parents moved to the United States from South Korea, but Daniel grew up in Maryland and Virginia.
Daniel served two years as worship leader and student pastor at Church of the Beloved.
Now he leads the new church, Church of the Beloved, Near West, which meets on West
Roosevelt Road, not far from Lake Michigan. Daniel is one of many missionaries our CRBA churches support in Chicago through our Cooperative Program giving. Let's pray that this new church will also grow quickly and share the gospel with thousands.
---
Ministry Partner News
Catawba Valley Baptist Church is currently seeking two people to join their staff. The positions are:
Minister of Music/Associate Pastor (full-time)
Church Pianist
---
Missionary Ridge Baptist Church ​is currently seeking a Full-time Associate Pastor of Youth. Please send all Resumes and references to Scott Walker
@ http://mscottw@charter.net
---
Zion Baptist Church ​is currently seeking a 15 passenger van to purchase. Please contact Doyle Beck at 828-403-8474 with any information.
---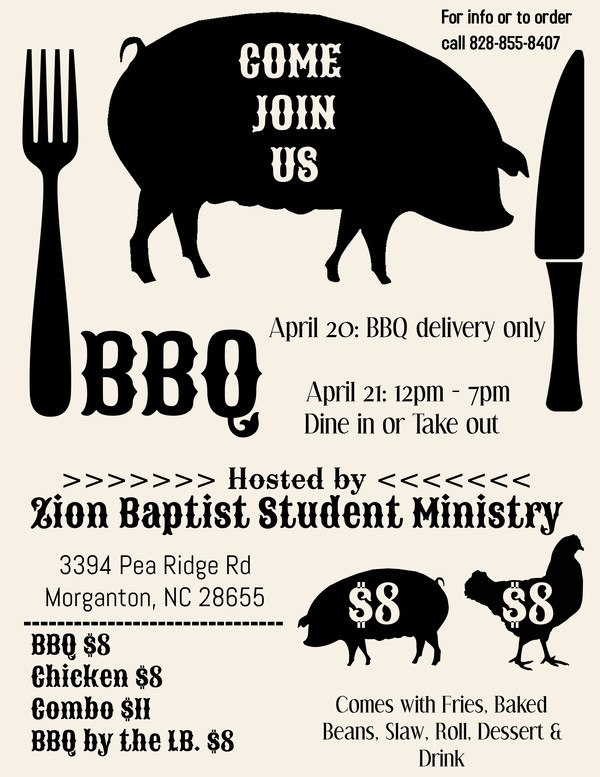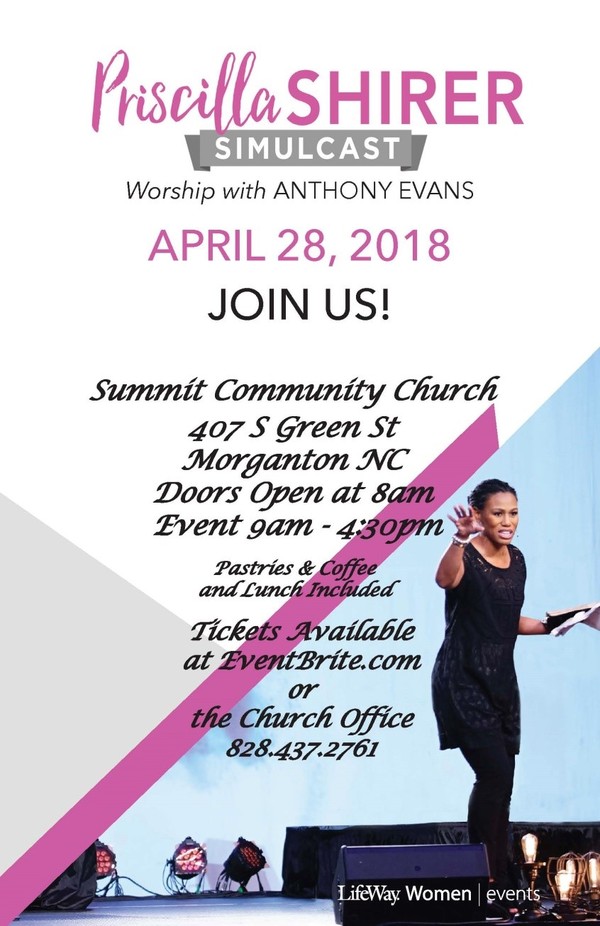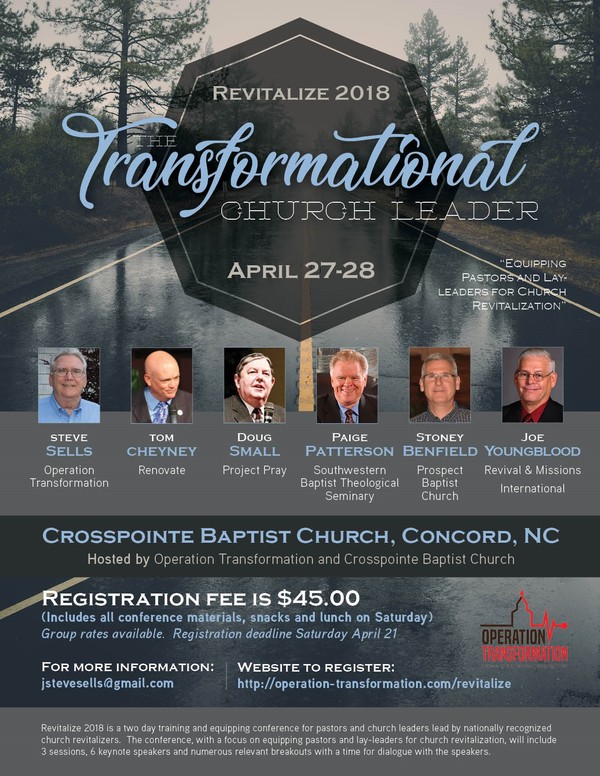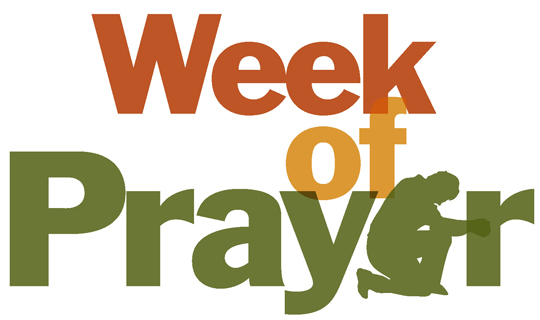 Please be in prayer for this week's Churches of the Week:
​​
Oak Grove 
​(Pastor
Russell McKinney)
Oak Ridge
​(Interim Pastor
John Barnhardt)
Pleasant Hill 
​(Pastor
Jack Hodges)
Pleasant Ridge
​(Pastor
Shawn Thomas)
Pleasant View
(Pastor
Rex Shaver)
​Churches without Senior Pastors:
Amherst
Antioch
Brown Mountain
Burkemont
​Cornerstone
El Bethel
Mountain View #1
​North Morganton (May 1st)
​Oak Ridge
---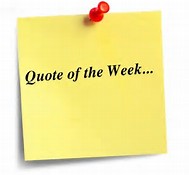 ​
"What we see happening as we move further into the twenty-first century is a sovereign God moving through global events to open doors once closed to the gospel."
​-Ed Stetzer, Spiritual Warfare and Missions