CRBA Update                             August 16, 2018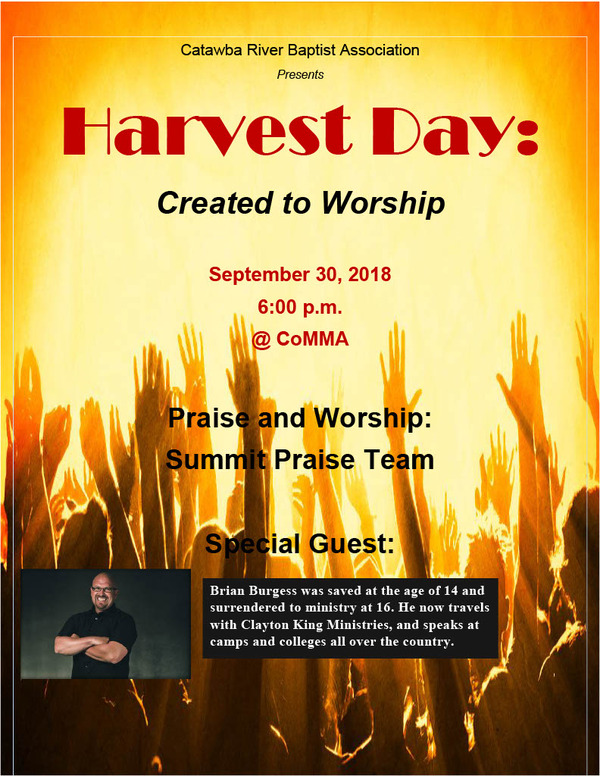 Pedals for Pastors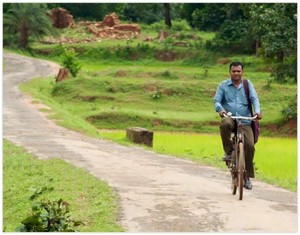 We are happy to be partnering with pastor Pandu Maddala of Victory Baptist Association as he works with pastors in India to reach communities for Jesus. Most pastors in India pastor more than one church and they walk wherever they go. They are in need of 100 bicycles to help 100 pastors take the Word of God from village to village. The Catawba River Association is working to meet this need through the gifts of churches and individuals. If you, your Church, or Sunday School class would like to donate a bike (pedals for pastors) please send a check for $80 to CRBA and put on the memo line "Pedals for Pastors". Every dollar collected will be sent to India and will be used to purchase bicycles. Please send all donations to 1812 US 70 E., Morganton, NC.
---
Dear CRBA Family,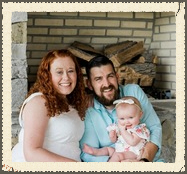 I have some Good news and some Bad news! The good news………pastor Jesse Carr of Walker Road is being obedient to the Call of the Lord and has accepted the call of a church in Birmingham, Alabama to be their pastor. Please pray for him and Walker Road as they follow where the Lord leads. The bad news………..we will be losing Amy (Jesse's wife) as our Ministry Assistant. We love Jesse and Amy as they are wonderful servants of the Lord and we wish them the best as they follow the Lord's leading. That being said, we will have an opening for a part-time Ministry Assistant beginning September of this year. If you know of someone whom you think would be a good fit for our Association, please have the person contact us for the job description and have them send their resume' to me at rsmith@crbanc.org. The job is 28 hours a week, Monday thru Thursday.
Blessings,
Robby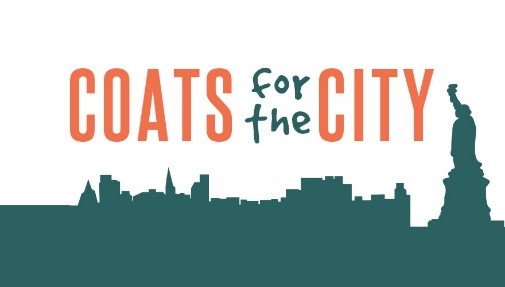 We will be collecting coats this year to be distributed to those in need in New York City. Please bring new or gently used coats (no holes, tears or stains) to our CRBA office in Morganton. We will collect coats during the months of September and October and will deliver them to a drop off location in North Carolina (Fruitland Baptist Bible College) who will then deliver (and distribute) them in New York. Again, if you bring used coats please make sure they are in great shape.
---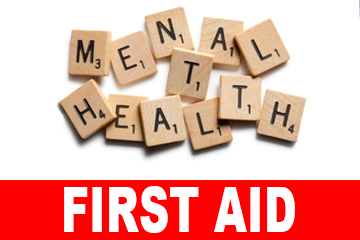 People experiencing mental health or substance abuse problems frequently turn first to the their pastor. In response to this need, Carolinas Healthcare System Blue Ridge is offering a Mental Health First Aid course specifically for pastors. The course is free of charge and lunch will be provided. It will be held Thrusday, September 6 at 8:30 a.m. until 5:00 p.m. at the Learning Center. The address is 414 East Parker Road, Morganton. To register for this FREE class please call Dennie Stamper at 828-580-5143.
---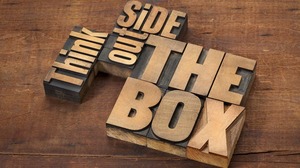 OUT of the Box
(Creative Ideas to Reduce Lostness in Burke County, NC)
Fall Ideas (from Outreach Magazing)
1. Host a back-to-school clothes sale.
Host a kids' consignment sale, selling gently used clothes to your community. Give proceeds to your nearest schools.
2. During the first weeks of school, encourage teachers and faculty at local schools.
Drop by the school offices with coffee, donuts and notes that say, "[Church name] loves the faculty and staff at [school name]."
3. Start an after-school ministry.
Serve children outside the church, as well as congregants' kids, with a structured, low-cost program. Separate kids by age and schedule homework time, snacks and outdoor and indoor play.
4. Tutor local students.
Each Saturday during the school year, open your church building for students to come and receive free, one-on-one tutoring from high school students and adults. Include refreshments.
5. Before local high school football games, host tailgating parties in your church parking lot for fans.
Consider holding a raffle for football-themed prizes.
6. Feed the football team.
Connect with athletes in your community and their families by providing a meal and gathering place after games.
7. Empower your volunteers by sending them to local football games to run the concessions.
Or, when the weather gets cold, have them set up a table and hand out hot chocolate and coffee to fans entering the stadium.
8. Serve local Pee Wee league families.
If you're near a field where youth sports teams play, open up your building and allow athletes, parents and other fans to use the restrooms. In colder weather, serve free hot chocolate and coffee.
9. Send teams of three or four people to rake lawns and gather up leaves free of charge.
Deliver baked goods and invite residents to church.
10. Grab some ladders, trash bags and gloves, and send volunteers to clean their neighbors' rain gutters.
It's messy work, but homeowners appreciate it.
11. Consider a free harvest event.
Such as a pumpkin patch, carnival, hayride or other activity designed for family fun.
12. October is Breast Cancer Awareness Month.
Invite someone who has battled breast cancer to speak at your church. She can share her story and testimony of how God worked through the situation.

Malay, East Malaysia in Malaysia
Traditionally, the East Malaysia Malay worked as fishermen and traders. Today, many are employed in logging industries, palm-oil plantations, and civil industries. Good manners and respect is very important, especially toward elders. The value of saving face, observed in the community and workplace, is significant. They are Muslim, but traces of animistic and Hindu beliefs are still evident and openly discussed.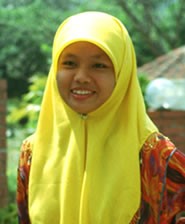 Ministry Obstacles: These Malay people risk losing face and even offending people to follow Jesus, and are likely to experience other kinds of loss as well.
Outreach Ideas: Christian believers in the main coastal cities may be able to tell the East Malaysia Malay the good news about Christ, teaching them how to be real disciples of Christ. Pray for the very few Christians among the East Malaysia Malay, that they will be zealous to follow Christ with a whole heart, being obedient and living holy lives.
Pray for the entire people group: Pray for an improvement in living conditions for these people, and for employment opportunities.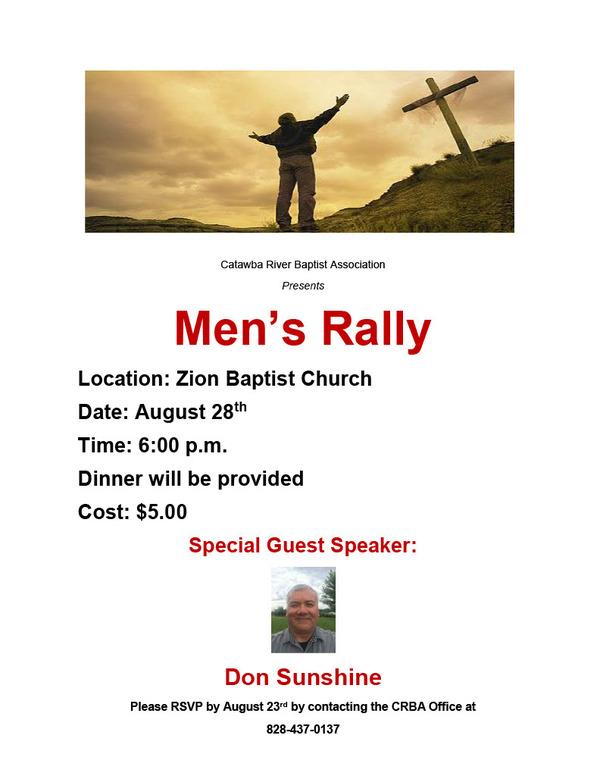 Ministry Partner News
Burkemont Baptist has a candidate for senior pastor scheduled to preach on August 26th at 11am. They are in need of church approved childcare workers who can come and help that Sunday morning to allow all members of the congregation to be present for the sermon and vote for their new senior pastor. If your church would be willing to help Burkemont during this important process, please contact Pastor Joshua Sizemore at (828) 437-2357.
---
Catawba Valley Baptist Church 
​Minister of Music/Associate Pastor (full-time)
Church Pianist
---
First Baptist Morganton currently has 55 adult choir robes that they would like to make available to another church. If your church is interested please contact David Thayer
@ 828-437-2544 ext 16.
---
Gilead Baptist has 8 pews available to a church in need of them. The pews have blue upholstery with golden oak accents and white endcaps. If interested or have questions please contact Pastor Billy Bollinger at 828-448-1774.
---
Glen Alpine First Baptist The Golden Valley Crusaders, a bluegrass gospel group will be having a concert on Aug. 25th at 6:00 pm.
Light refreshments provided.
A love offering will be taken.
Everyone Welcome 
---
Missionary Ridge Baptist Church 
​is currently seeking a Full-time Associate Pastor of Youth. Please send all resumes and references to Scott Walker @
http://mscottw@charter.net
---
Mount Calvary Baptist Church
is currently seeking two people to join their staff:
1. Part-time Youth Pastor- if interested contact the church @ (828) 879-8831.
2. Part-time Church Secretary- if interested contact Betsy Lambert @ http://bclambert@bellsouth.net
---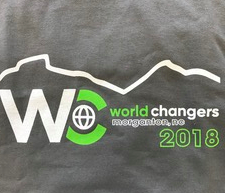 For anyone interested, there are World Changer Shirts at the CRBA office that can be purchased for $10 each. We have all adult sizes and all proceeds will go back into the fund for World Changers 2019. If you are interested please stop by or call the office at 828-437-0137.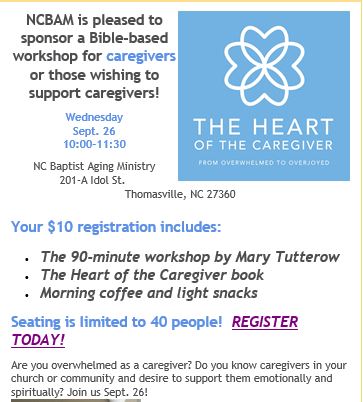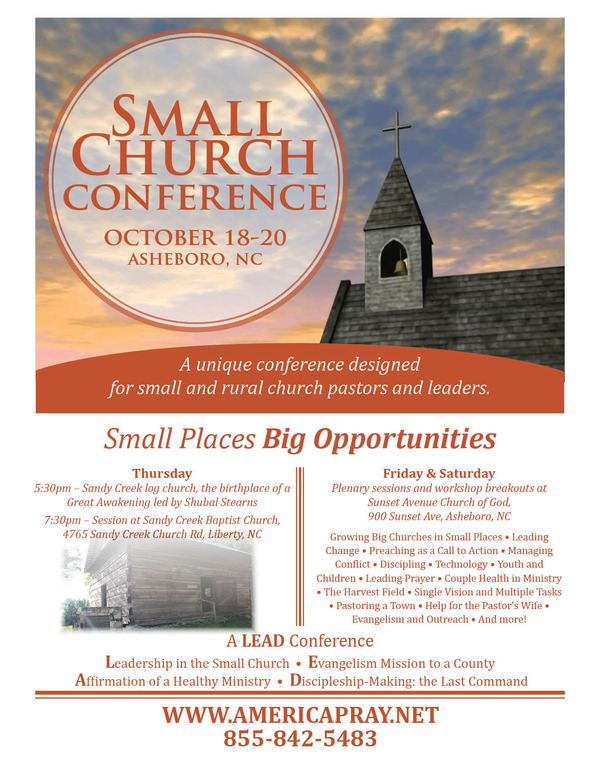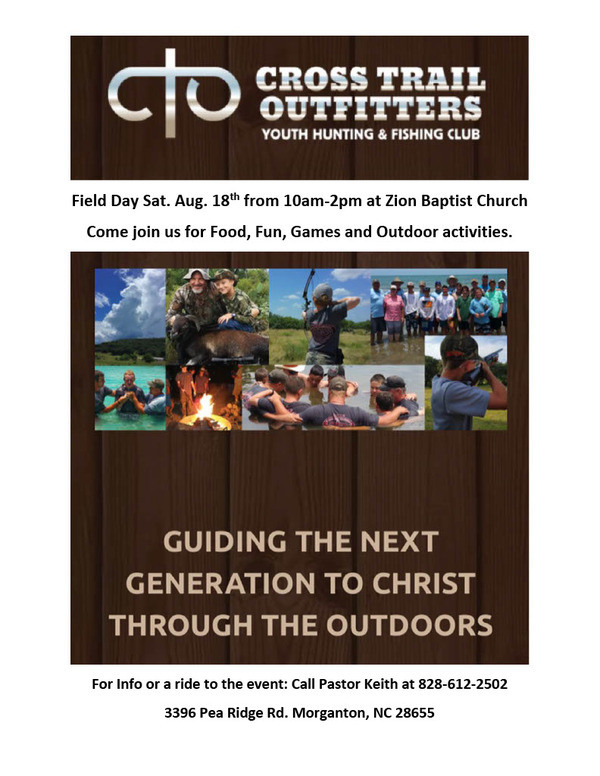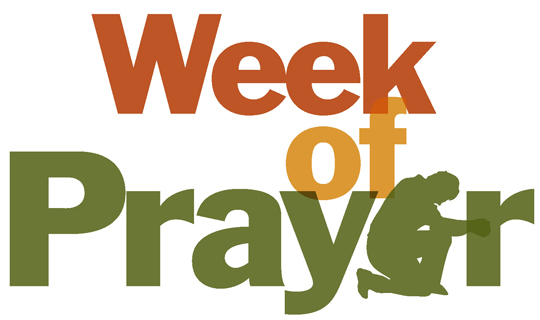 Please be in prayer for this week's Churches of the Week:
​
​Drexel Memorial 
(Pastor
Lonnie Brown)
East Valdese 
(Pastor
Lee Harris)
El Bethel
(Interim Pastor
David Mills)
Enon
(Pastor
Gary Garner)
First Hmong
(Pastor
Pao Ly)
​Churches without Senior Pastors:
Amherst
Antioch
Bethel
Burkemont
El Bethel
Mountain View #1
​North Morganton
---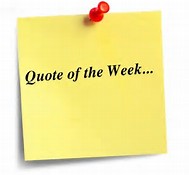 We will never find joy in church membership when we are constantly seeking things our way. But paradoxically, we will find the greatest joy when we choose to be last. That's what Jesus meant when He said the last will be first. True joy means giving up our rights and preferences and serving everyone else.
–Thom S. Rainer