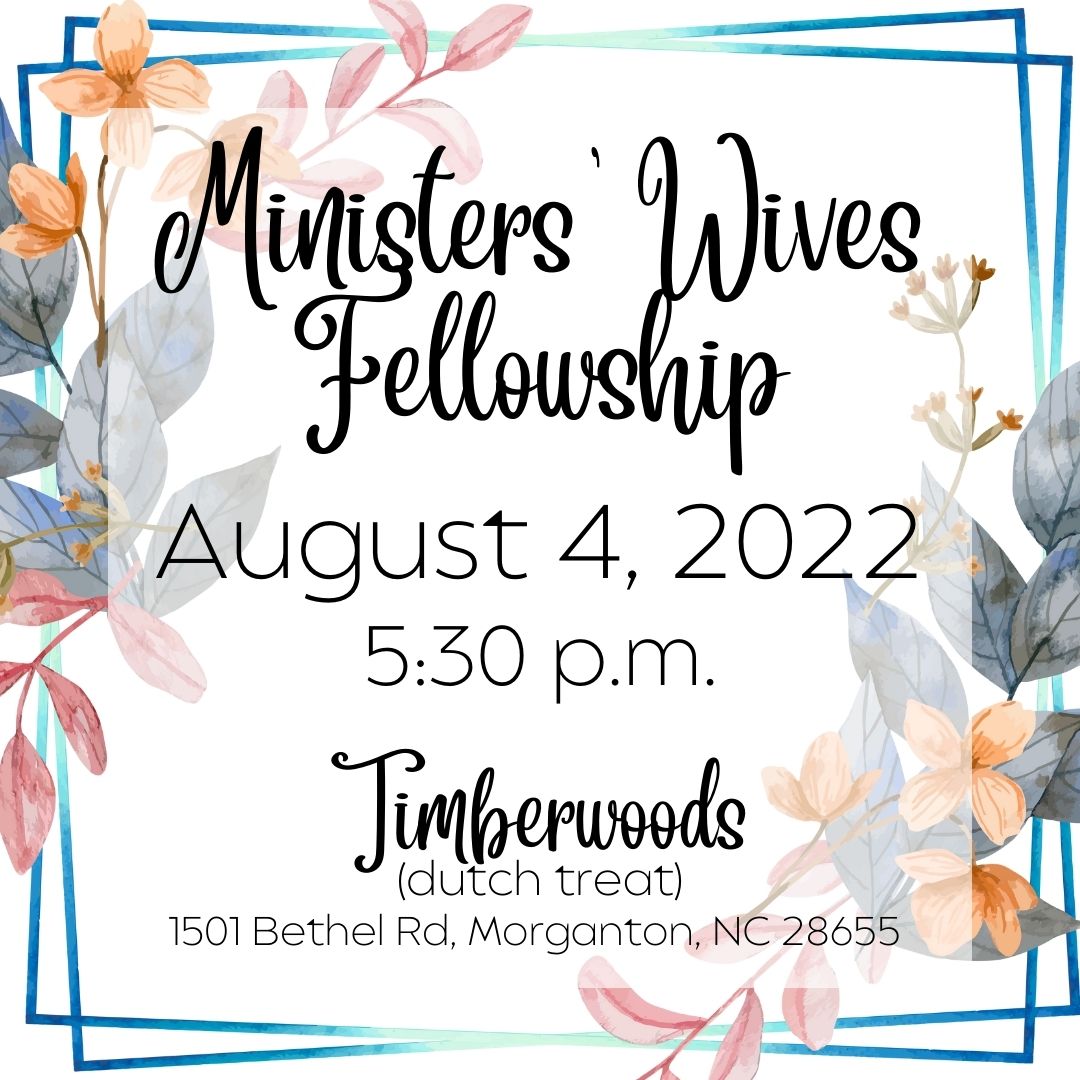 Each September, we ask that churches across NC prayerfully consider participating in the 19 ministries of Baptists on Mission through the NC Missions Offering (NCMO). This offering provides the entire regular budget for Baptists on Mission, about half of the church planting budget for NC, and returns 10% of the offering to local Associations to use as God leads. Some churches think that their Cooperative Program (CP) gifts provide the funding for Baptists on Mission's ministries like Disaster Relief and Rebuild, but CP funds do not provide the budget for Baptists on Mission. Please encourage your church to promote the NCMO and offer relief for today and hope for tomorrow. 
 The time to begin promoting the NC Missions Offering is now! Below is a link and a video that help tell the story of how medical missions through Baptists on Mission changes lives around the world.
https://vimeo.com/728282713?embedded=false&source=video_title&owner=7528780
We are looking forward to LoveLOUD 2022, and we hope each of our churches will choose to participate. If your church would like to feed the staff of one of our local schools the week of August 22-26 (Chick-fil-A will be cooking the food), please call our CRBA office and claim the school that you wish to serve. The church's
responsibility will be to pick up the food from Chick-fil-A on the date and time assigned (the church will be responsible for paying for the food), deliver it to the school, and serve it if allowed. This is an excellent opportunity for your church to be involved in missions in our own community. Call today!
Our current unclaimed schools are:
Auxiliary Services (65 staff)
Olive Hill Resource Center (25 staff)
 

CRBA
Financial Statement Through July 31, 2022

Budget Expectations: $112, 837.53
Amount Received: $101,782.60
Net Revenue: -$11, 054.93
 

We are excited to announce we will be hosting Mission Fair 2022 at this year's Fall Meeting/Worship Celebration at Mount Home on October 23rd. At Mission Fair 2022, we will have missionaries (local, state, national, and IMB), as well as mission partners present to bless and help our churches. Additionally, we are excited to provide an opportunity for each of our CRBA churches to have a table where they can exhibit their ministries and mission involvement to brag about what Jesus is
doing in and through our churches. If your church would like to have a table/exhibit, please contact our CRBA office to RSVP. In addition to all the helpful exhibits, desserts will be served.
 

We are excited we will be taking a team to Kisumu, Kenya, this November. We will be building homes for those in need, which will also be used for Bible Studies and
Church Plants. In addition to providing homes, there will be opportunities for personal evangelism, prayer walking, preaching, and teaching. The cost is approximately $2,400 (cost may vary due to rising fuel prices). For more information and to register, please call our CRBA office. 
 The deadline to sign up with a $500 deposit is August 15th.
 
Christmas in August is approaching, and we are excited about the opportunity to serve our community through our annual Toy Store ministry again this year. This is when our churches work together to collect new toys to help families in Burke County. We have the collection boxes ready to be picked up at our CRBA office for any church or business willing to participate. To claim your box, please come by our office (1812 US 70 E., Morganton) or give us a call at 828-437-0137. Your help is greatly appreciated.
We are excited about this year's golf tournament to support our upcoming Toy Store Ministry to bless children and families in Burke County. To help us raise funds, we are asking businesses and our CRBA churches to "Sponsor A Hole." There are different levels of support that allow churches and businesses of all sizes the ability to participate.
To learn more and to become a hole sponsor, please call our office or go to https://www.crbanc.org/toystore/.  
 
Invite Teachers to Church for a Special Service
Creative idea from PushPay
To kick off the school year, consider preparing a special service to honor and lift up teachers in your community. You could share a sermon about God's heart for kids and the importance of teaching, loving, and supporting them. But you could also keep it simple and have a special time of prayer acknowledging the important role teachers have in your community and the world, and then serve them food and spend time with them after the service.
 
For more creative ideas, please go to www.crbanc.org/creative-ministry-ideas/.
---
---
---
  Church News   Amherst Baptist is seeking a Full-time Pastor. Please send resumes to mpoteet2003@yahoo.com.     

Burkemont Baptist is bringing the Dental Ministry Trailer from Baptist On Mission to our community. This important ministry will take place on August 19th and 20th, and we need your help. The following volunteers are needed:
Dentists, Dental Hygienists, Prayer Counselors, Greeters, folks to provide meals, etc.
If you would like to help with this wonderful ministry, please call Eddy Bunton at Burkemont Baptist. Your help is greatly appreciated.
 
  ​

FBC Morganton Congratulations to Rev. Schuszler on his recent retirement after serving 42 years as the Minister of Education and Spiritual Formation at FBC Morganton. Fred served FBC faithfully from 1980 to 2022. Thank you, Fred, for your ministry to FBC and our community.

  Icard's Grove Baptist is seeking a bi-vocational Pastor. Mull's Grove Baptist is seeking a bi-vocational Music Minister. Please send resumes and questions to brodruemgbc@att.net.    Pleasant Hill Baptist is seeking a Piano Accompanist for Wednesday night choir practice (7:00 pm) and Sunday morning service (10:30 am). There will be a stipend offered. Pleasant Hill is also seeking a part-time Worship Leader. Please email questions and resumes to jackhodges@pleasanthillbc.church or mail to:
2396 Enola Rd., Morganton, NC 28655

Summit Community Church is meeting in their sanctuary to fellowship with Sunshine Meister as the guest speaker.
All ages are welcome to join in.

  Zion is hosting a Back to School BASH! Details below.
---
  Partner News
  FBC Hildebrand is seeking an Organist & Part-time Music Director for our church. This is a paid position and will require you to be here for Sunday & Wednesday services and any special services; revival, cantata, dramas, etc. Please submit your resume to the church office by mail at PO Box 220, Hildebran, NC 28637, or you can email your resume to Kendra Arrowood ministry@fbchildebran.com.
Glenwood Baptist Church is seeking a man of God to be our full-time pastor.  If interested, please submit your resume to:
Glenwood Baptist Church
Attn: Pastor Search Committee
PO Box 218
Glenwood, NC 28737
or online at glenwoodbaptistchurch@yahoo.com. 
Poovey's Grove Baptist Church is seeking a full-time senior pastor. For more information, please contact Classie Whisenant at (828) 381-2500 or classie1994@gmail.com.
 First Baptist Church of Lincolnton, NC:  
Wanted: Part-time Facilities Manager who has demonstrated maintenance experience.  If interested, please send a resume to First Baptist Church, Attn: Dr. Stanley Spence, 201 Robin Road, Lincolnton, NC 28092, or email Vicki.moore@fbclincolnton.org.
Yadkin Baptist Church located in the North Carolina Foothills is seeking a full-time pastor who is a gifted teacher, effective communicator and a skilled counselor. A Master's Degree, Southern Baptist Seminary/Divinity School Degree is preferred or an equivalent of education and experience. This position requires more than 5 years of pastoral experience. Salary and benefits commensurate based on education and experience includes housing, paid holidays, and vacation. Resumes may be submitted to Yadkin Baptist Church Pastor Search Committee, c/o Mike Cook, 4763 Kirby Mountain Road, Lenoir, NC, 28645 or electronically to pastorsearchybc@gmail.com. Resumes must be submitted by August 31, 2022.  
---
  Join the Burke County Public Schools team – become a high-impact literacy tutor and help students learn to read!    NC Education Corps is recruiting its next cohort of high-impact literacy tutors to support students in Burke County Schools throughout the 2022-2023 school year. Corps members are employed (yes, paid!) by BCPS to serve as part-time literacy tutors — adding critical capacity in elementary classrooms across North Carolina.    
Tutors will receive high-dosage tutor training and ongoing support from NC Education Corps and BCPS. The pay rate for this role ranges from $15 – $30/hour, dependent on experience.  
An ideal tutor is someone who is:  Passionate about supporting students, teachers, and public
schools. 

Flexible

enough to commit at least three days a week (10 – 19 hours/week). 

Positive

, upbeat, and excited to make a difference. 
We know that your potential to make a difference in a child's life is defined by your capacity to be there and encourage individuals of all backgrounds to apply, even if you don't have a degree or experience in education. 

Interested individuals can learn more and apply at nceducationcorps.org/application.