CRBA Update                                                                August 30, 2018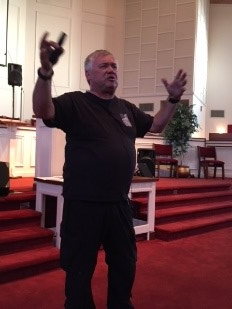 Our first CRBA Men's Rally was a great success for which we give God the Glory. There was great food (thank you Art Mosely from Cornerstone Baptist), inspiring worship (thank you Jon Calloway and the worship team of East Valdese), a great host church, (thank you Zion) and an awesome message from evangelist Don Sunshine. Thank you Gene Kirby and the CRBA Men's Ministry Team for making this event a reality. To God Be the Glory!
---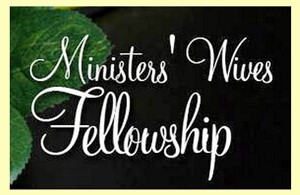 The Ministers' Wives fellowship will be at Abele's in the back room on Thursday, September 6, at 5:30 p.m. Please join us for a time of fellowship as we all share what the Lord is doing in our churches. We will each be sharing about Vacation Bible School and our churches summer activities.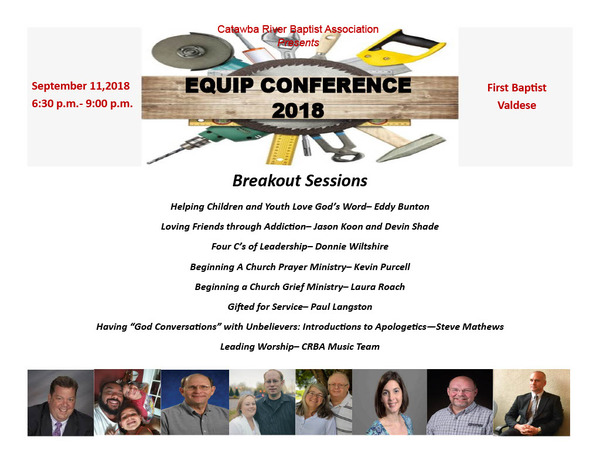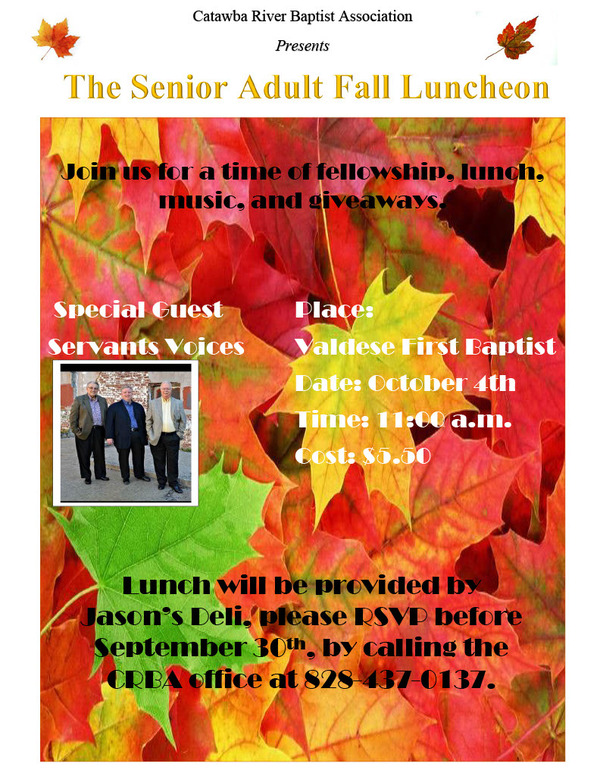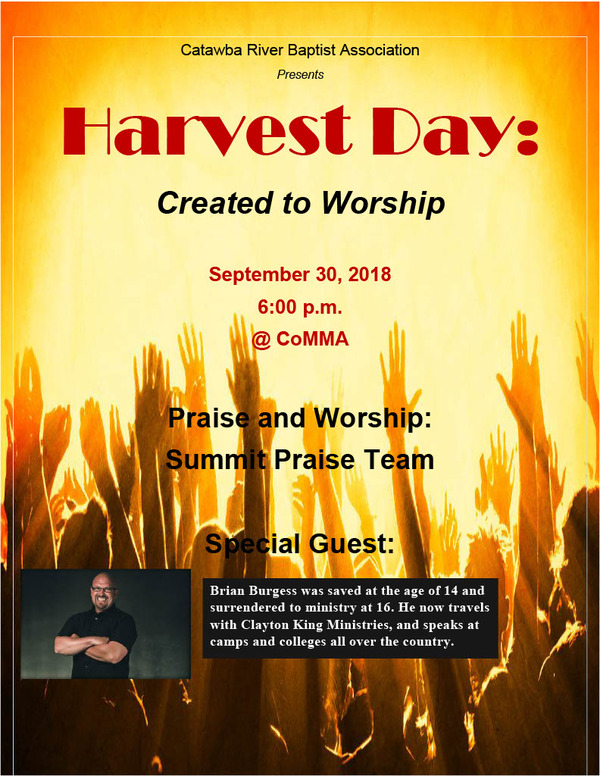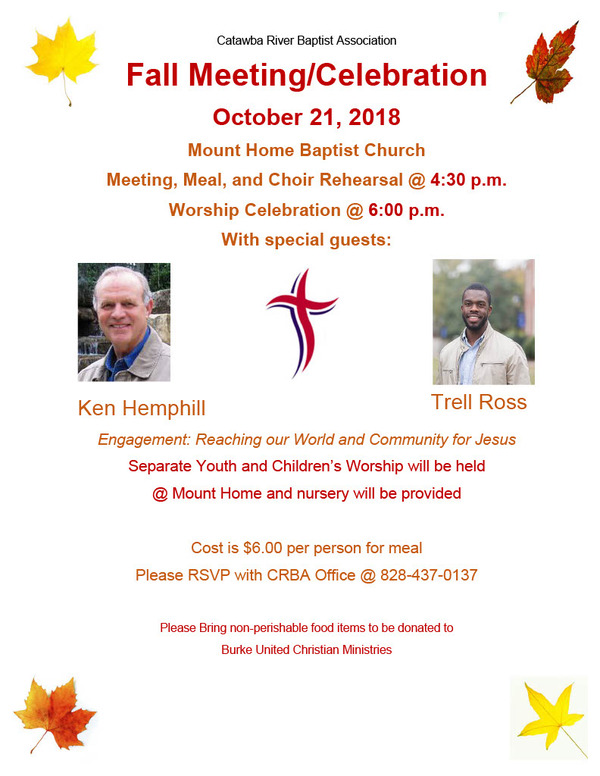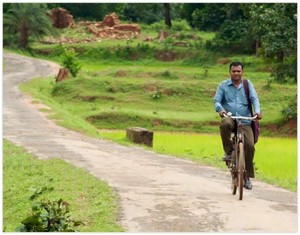 Pedals for Pastors
We are happy to be partnering with pastor Pandu Maddala of Victory Baptist Association as he works with pastors in India to reach communities for Jesus. Most pastors in India pastor more than one church and they walk wherever they go. They are in need of 100 bicycles to help 100 pastors take the Word of God from village to village. The Catawba River Association is working to meet this need through the gifts of churches and individuals. If you, your Church, or Sunday School class would like to donate a bike (pedals for pastors) please send a check for $80 to CRBA and put on the memo line "Pedals for Pastors". Every dollar collected will be sent to India and will be used to purchase bicycles. Please send all donations to 1812 US 70 E., Morganton, NC.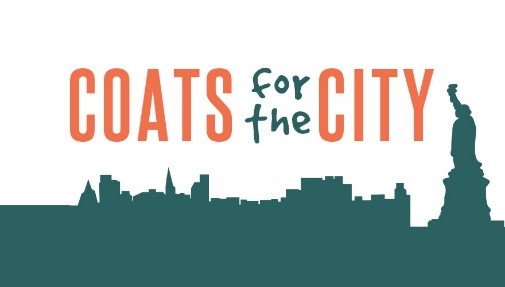 We will be collecting coats this year to be distributed to those in need in New York City. Please bring new or gently used coats (no holes, tears or stains) to our CRBA office in Morganton. We will collect coats during the months of September and October and will deliver them to a drop off location in North Carolina (Fruitland Baptist Bible College) who will then deliver (and distribute) them in New York. Again, if you bring used coats please make sure they are in great shape.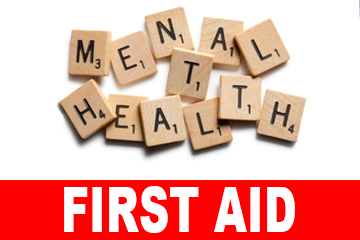 People experiencing mental health or substance abuse problems frequently turn first to their pastor. In response to this need, Carolinas Healthcare System Blue Ridge is offering a Mental Health First Aid course specifically for pastors. The course is free of charge and lunch will be provided. It will be held Thursday, September 6 at 8:30 a.m. until 5:00 p.m. at the Learning Center. The address is 414 East Parker Road, Morganton. To register for this FREE class please call Dennie Stamper at 828-580-5143 .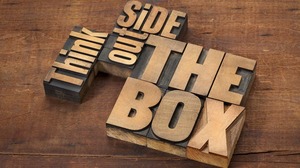 OUT of the Box
(Creative Ideas to Reduce Lostness in Burke County, NC)
9 Post-VBS Ideas/Steps adaptedOutreach Magazine
Divide and Pray. Take your VBS attendance list and divide up the names among prayer team members/S.S. Leadership and pray for those children and families in the months following VBS.
Send every VBS Child a Handwritten Letter thanking them for attending your VBS and invite them to Sunday School and/or a fellowship/party the next week.
Send invitations to your fall kickoff party or fall festival.
Send a Thank you Note to every VBS volunteer thanking them for ministering through VBS.
Set the Date for VBS next year and send those dates to each volunteer as well as the children who attended this year.
Send Parents a Questionnaire asking them to suggest ways next year's VBS could improve.

Temne-Banta in Sierra Leone
Centuries ago the Banta Temne left Guinea and established themselves in the northern province of Sierra Leone, bringing with them their traditional African beliefs as well as their Islamic faith. They live in the rural bush area of this West African nation. There are 159 villages. Several chiefs govern various Banta Temne groups, but there is only one paramount chief, and he rules them all.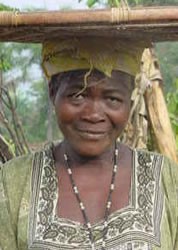 Ministry Obstacles: This tribe lives in an area difficult for outsiders to access.
Outreach Ideas: Christians need to pray persistently for the Temne-Banta tribe, and pray for workers to take the good news of Jesus to them.
Pray for the followers of Christ: There may be no followers of Christ among the Temne-Banta tribe at present, but pray for those that will soon be evident. Pray they will clearly understand the Gospel of grace, resting firmly on Christ and his finished work on the cross. Pray they in all things will grow up into him who is the Head, Christ. Pray the Temne-Banta tribe will be able to prepare for the rapidly changing conditions of the 21st century, making schooling for their children high priority. Pray they will be able to care adequately for their families.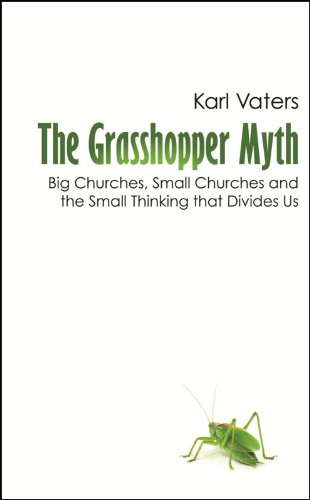 A Pastors' Reading Group will be starting at the CRBA office on October 1st at 10:30 a.m. Please join Pastors from our community as they discuss the first book, The Grasshopper Myth: Big Churches, Small Churches and the Small Thinking that Divides Us. The group will meet the first Monday of every month. To purchase the first book follow this link https://amzn.to/2NxBWSK
Catawba Valley Baptist Church 
​Minister of Music/Associate Pastor (full-time)
Church Pianist
If interested please contact pastor Dean Hart @ 828-850-0402 or pastordeancvbc@gmail.com
---
Drexel First Baptist Church is seeking an Associate Pastor of Youth, Children, and Young Families (part time position).Send resumes to:
Drexel First Baptist Church
Attn: Bert Eastwood
P O Box 308
Drexel, NC 28619
OR email to: drexelfbc@gmail.com
---
First Baptist Morganton currently has 55 adult choir robes that they would like to make available to another church. If your church is interested please contact David Thayer
@ 828-437-2544 ext 16.
---
Gilead Baptist has 8 pews available to a church in need of them. The pews have blue upholstery with golden oak accents and white endcaps. If interested or have questions please contact Pastor Billy Bollinger at 828-448-1774.
---
Missionary Ridge Baptist Church 
​is currently seeking a Full-time Associate Pastor of Youth. Please send all resumes and references to Scott Walker @
http://mscottw@charter.net
---
Mount Calvary Baptist Church is currently seeking two people to join their staff:
1. Part-time Youth Pastor- if interested contact Pastor Stephen Collins @ http://pastor.mtcalvaryvaldese@gmail.com.
2. Part-time Church Secretary- if interested contact Betsy Lambert @ http://bclambert@bellsouth.net
---
Oak View Baptist Seeking Full Time Pastor
Oak View Baptist church in Kings Mountain, NC is currently seeking a full time pastor. As a conservative southern Baptist congregation we are seeking a dedicated, energetic, and caring pastor who will preach the inerrant word of God. The pastor will lead 3 services each week. We are a small but dedicated congregation looking for a pastor to help us grow. The church has an exceptionally nice parsonage. A resume along with a statement of Christian journey including ministry calling may be mailed to: 1517 York Road Kings Mountain, NC 28086. Attn: pastor search committee chairman.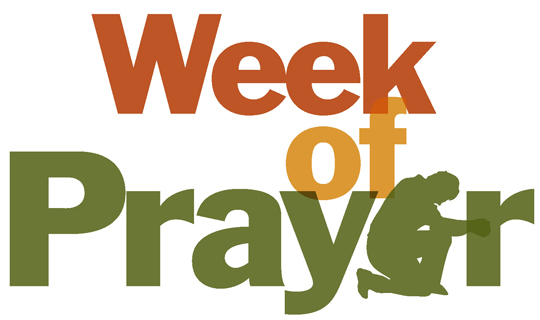 Please be in prayer for this week's Churches of the Week:
High Peak
(Pastor Kevin Purcell)
Hopewell
(Pastor Danny Emory)
Icard's Grove
(Pastor Chris Decker)
Lakeview
(Pastor Shane Epps)
Missionary Ridge
(Pastor Chris Dale)
​
​Churches without Senior Pastors:
Amherst
Antioch
Bethel
El Bethel
First Baptist Valdese
Mountain View #1
​North Morganton
Walker Road Baptist
(September 9th)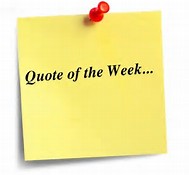 The church doesn't have a mission; there is a mission, and it has the church.
–James Emery White