God is doing a wonderful thing through our church's student ministries in the Catawba River Baptist Association. These 200+ students learned to pray for their friends as a beginning to lead them to Christ. To God be the glory for what He is doing in and through our churches! Our next session will be at East Valdese on September 18th (5-7) and will focus on students sharing Jesus without fear. We are excited to see how God will impact our community through these committed students and student workers.


---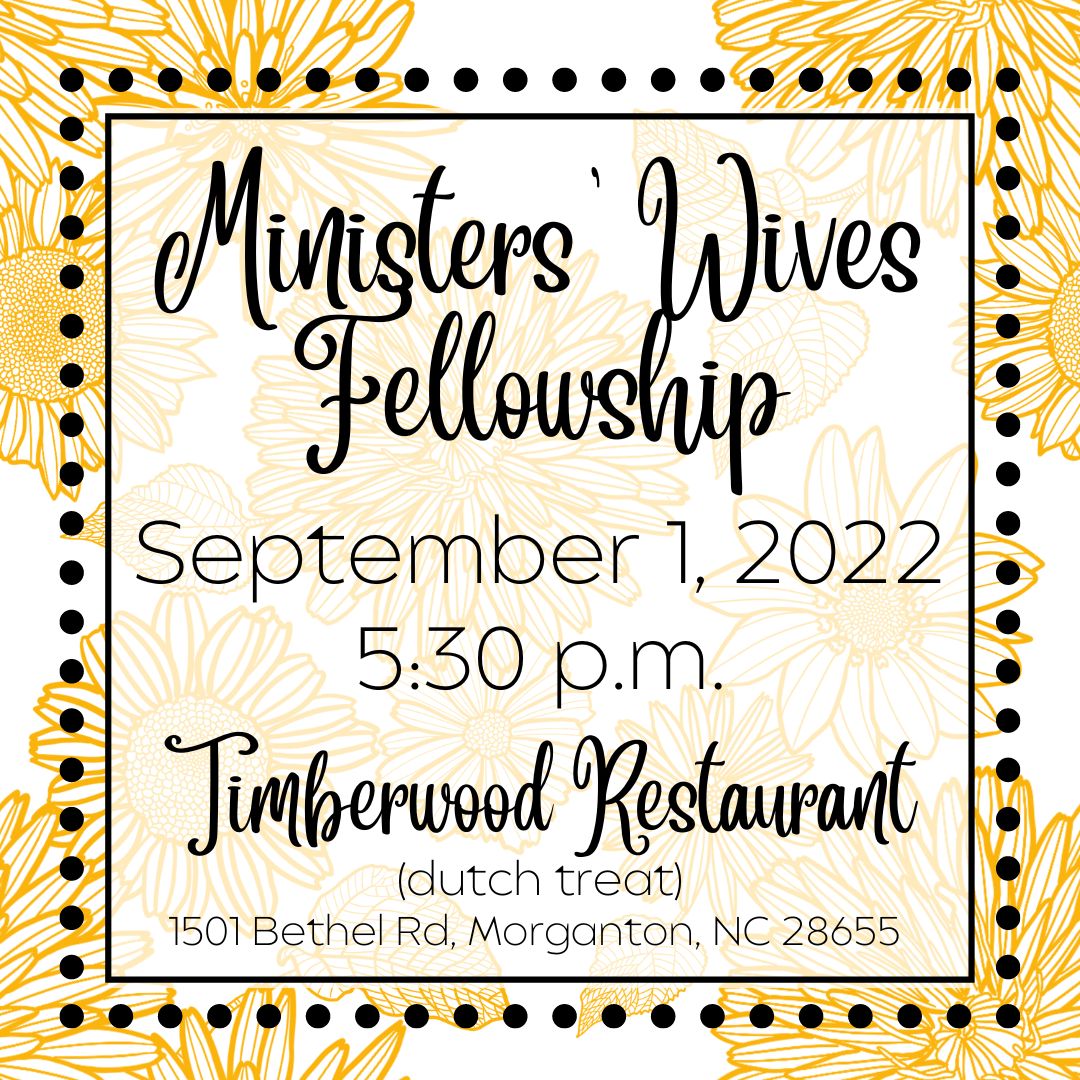 ---
Course Descriptions:

Expository Preaching
September 6 – October 4. Tuesdays, 6:30-8:30 pm.
This class covers the creation and delivery of expository sermons. Students learn a process for moving from the biblical passage to the sermon draft. This process includes biblical interpretation, sermon construction, illustrations and applications, and delivery. Anyone interested in preaching biblical sermons, or becoming a better sermon listener, can benefit.

The Pentateuch
October 25 to November 29 (no class on November 8). Tuesdays, 6:30-8:30 pm.
This class introduces the first five books of the Bible. Students will learn the literary features, theological themes, interpretive challenges, and main characters of the opening act of God's story. The focus will be on understanding the message of these books in their relationship to God's ultimate salvation in Jesus Christ. 
Call (828) 437-0137 today to register!
---
We are excited about this year's golf tournament to support our upcoming Toy Store Ministry, blessing children and families in Burke County. To help us raise funds, we are asking businesses and our CRBA churches to "Sponsor A Hole." There are different levels of support that allow churches and businesses of all sizes the ability to participate.

To learn more and to become a hole sponsor, please call our office or click HERE.
---
---
Coats for the City shares the love of Jesus by providing warm coats and the gospel to residents of New York City each December. NC. Baptists have partnered with the Metropolitan New York Baptist Association (MNYBA) in this effort for eight years. Working with churches across New York City, we desire to distribute coats along with a Bible or Jesus film in the language of every recipient.
What kind of coats do we need?
New or gently used heavy coats that can withstand a New York City winter.
Lighter-weight coats used for layering.
No holes, tears, or stains.
Zippers should work.
Please call (828) 437-0137 to schedule a drop-off time.
---
LoveLOUD was a great success again this year, with 1,750 educators and employees of our Burke County Schools being ministered to. Thank you, CRBA churches, for purchasing and delivering lunches and ministering to these unsung heroes in Burke County. To God be the glory for our churches and the ministries they perform to make our community better and to make our Lord known here, there, and yonder.
---
Each September, we ask that churches across NC prayerfully consider participating in the 19 ministries of Baptists on Mission through the NC Missions Offering (NCMO). This offering provides the entire regular budget for Baptists on Mission, about half of the church planting budget for NC, and returns 10% of the offering to local Associations to use as God leads. Some churches think that their Cooperative Program (CP) gifts provide the funding for Baptists on Mission's ministries like Disaster Relief and Rebuild, but CP funds do not provide the budget for Baptists on Mission. Please encourage your church to promote the NCMO and offer relief for today and hope for tomorrow.  
The time to begin promoting the NC Missions Offering is now! HERE is a link to a video that helps tell the story of how medical missions through Baptists on Mission change lives around the world.
---

---
---
---
We are excited to announce we will be hosting Mission Fair 2022 at this year's Fall Meeting/Worship Celebration at Mount Home on October 23rd. At Mission Fair 2022, we will have missionaries (local, state, national, and IMB) and mission partners present to bless and help our churches. Additionally, we are excited to provide an opportunity for each of our CRBA churches to have a table where they can exhibit their ministries and mission involvement to brag about what Jesus is doing in and through our churches. If your church would like to sign up for a table/exhibit, please contact our CRBA office to RSVP. In addition to all the helpful exhibits, desserts will be served.
---
Christmas in August is approaching, and we are excited about the opportunity to serve our community through our annual Toy Store ministry again this year. This is when our churches work together to collect new toys to help families in Burke County. We have the collection boxes ready to be picked up at our CRBA office for any church or business willing to participate. To claim your box, please come by our office (1812 US 70 E., Morganton) or give us a call at 828-437-0137. Your help is greatly appreciated.

---

Creative Fall Outreach Idea
As Fall approaches, many communities host craft fairs where families gather in great numbers. Consider finding a Craft Fair/Show in your community and hosting a booth for your church. Provide brochures and information about your church and invite folks to be your guest on Sunday. This will help folks know more about your church and will provide many opportunities for gospel conversations.
---
---
Church News
Amherst Baptist is seeking a Full-time Pastor. Please send resumes to mpoteet2003@yahoo.com.     
Hopewell Baptist is hosting a Back to School Party! Details below.
Icard's GroveBaptist is seeking a bi-vocational Pastor.

North Morganton is seeking a bi-vocational Pastor.
Mull's Grove Baptist is seeking a bi-vocational Music Minister. Please send resumes and questions to brodruemgbc@att.net.   
Pleasant Hill Baptist is seeking a Piano Accompanist for Wednesday night choir practice (7:00 pm) and Sunday morning service (10:30 am). There will be a stipend offered. Pleasant Hill is also seeking a part-time Worship Leader. Please email questions and resumes to jackhodges@pleasanthillbc.church or mail to:
2396 Enola Rd., Morganton, NC 28655

Pleasant Hill is also having an Awana Clubs Kick-Off!
---
Partner News
Glenwood Baptist Church is seeking a man of God to be our full-time pastor. If interested, please submit your resume to:
Glenwood Baptist Church
Attn: Pastor Search Committee
PO Box 218
Glenwood, NC 28737
or online at glenwoodbaptistchurch@yahoo.com. 

Poovey's Grove Baptist Church is seeking a full-time senior pastor. For more information, please contact Classie Whisenant at (828) 381-2500 or classie1994@gmail.com.
First Baptist Church of Lincolnton, NC: 
Wanted: Part-time Facilities Manager who has demonstrated maintenance experience. If interested, please send a resume to First Baptist Church, Attn: Dr. Stanley Spence, 201 Robin Road, Lincolnton, NC 28092, or email Vicki.moore@fbclincolnton.org.
Yadkin Baptist Church, located in the North Carolina Foothills, is seeking a full-time pastor who is a gifted teacher, an effective communicator, and a skilled counselor. A Master's Degree, Southern Baptist Seminary/Divinity School Degree is preferred or an equivalent of education and experience. This position requires more than five years of pastoral experience. Salary and benefits commensurate based on education and experience include housing, paid holidays, and vacation. Resumes may be submitted to Yadkin Baptist Church Pastor Search Committee, c/o Mike Cook, 4763 Kirby Mountain Road, Lenoir, NC, 28645 or electronically to pastorsearchybc@gmail.com. Resumes must be submitted by August 31, 2022.
---
The Pregnancy Care Center of Burke County is having a benefit festival and would like to offer our churches the opportunity to sign up for an informational booth where you may distribute information about your church and its specific ministries. The booth fee is $75, and all proceeds will go to the Pregnancy Care Center of Burke County.
The deadline to register is September 25th.