CRBA Update                             August 9, 2018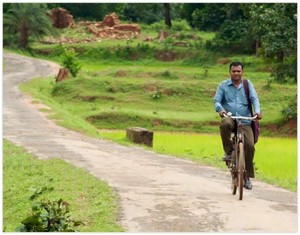 Pedals for Pastors
We are happy to be partnering with pastor Pandu Maddala of Victory Baptist Association as he works with pastors in India to reach communities for Jesus. Most pastors in India pastor more than one church and they walk wherever they go. They are in need of 100 bicycles to help 100 pastors take the Word of God from village to village. The Catawba River Association is working to meet this need through the gifts of churches and individuals. If you, your Church, or Sunday School class would like to donate a bike (pedals for pastors) please send a check for $80 to CRBA and put on the memo line "Pedals for Pastors". Every dollar collected will be sent to India and will be used to purchase bicycles. Please send all donations to 1812 US 70 E., Morganton, NC.
---
Dear CRBA Family,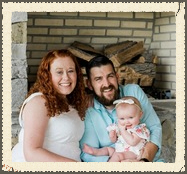 I have some Good news and some Bad news! The good news………pastor Jesse Carr of Walker Road is being obedient to the Call of the Lord and has accepted the call of a church in Birmingham, Alabama to be their pastor. Please pray for him and Walker Road as they follow where the Lord leads. The bad news………..we will be losing Amy (Jesse's wife) as our Ministry Assistant. We love Jesse and Amy as they are wonderful servants of the Lord and we wish them the best as they follow the Lord's leading. That being said, we will have an opening for a part-time Ministry Assistant beginning September of this year. If you know of someone whom you think would be a good fit for our Association, please have the person contact us for the job description and have them send their resume' to me at rsmith@crbanc.org. The job is 28 hours a week, Monday thru Thursday.
Blessings,
Robby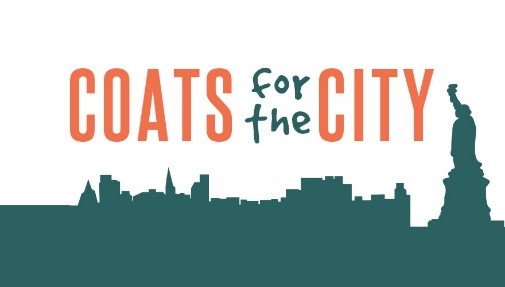 We will be collecting coats this year to be distributed to those in need in New York City. Please bring new or gently used coats (no holes, tears or stains) to our CRBA office in Morganton. We will collect coats during the months of September and October and will deliver them to a drop off location in North Carolina (Fruitland Baptist Bible College) who will then deliver (and distribute) them in New York. Again, if you bring used coats please make sure they are in great shape.
---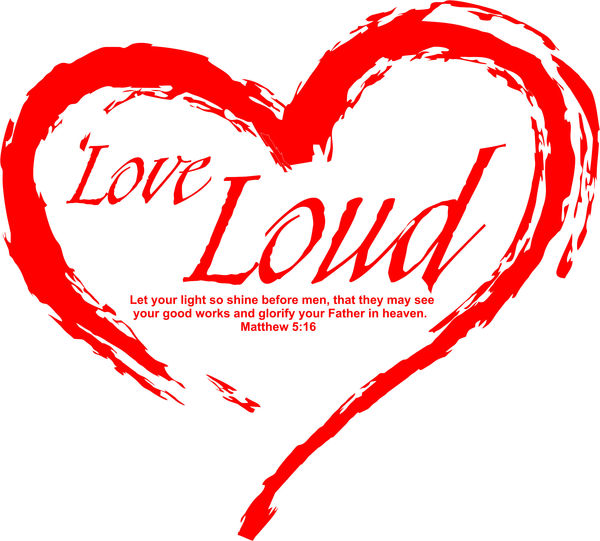 Our CRBA churches will again be participating in LoveLoud which will take place August 20-24. This year we will be adopting each of our 26 Burke County Schools where we will be providing lunch for the teachers. We would like for your church to adopt a school and during the week of August 20th deliver lunch to the teachers and stay there and minister to them while they eat. As a resource, CRBA will order all the food but we are asking the churches to deliver the meal and pay for it if possible. If churches need help with funding CRBA is able to help. To "claim a school" (and for more information) please call our CRBA office at
828-437-0137.
Schools Available
-East Burke High School
-Hildebran Elementary
OUT of the Box
(Creative Ideas to Reduce Lostness in Burke County, NC)
Fall Ideas
Meet the Teacher" Sunday: Kids invite their schoolteacher, principal, cafeteria worker, etc., and sit by them in worship. Pray for them during church and honor them with a brief milk and cookies fellowship afterward.
First Day, Moms Pray: Host a tea for moms just after they drop their kids off for the first day of school. Seat them by school or child's grade level for fellowship. Pray for the moms and the children. Provide a list of church activities and worship times.
Back-to-School Backpacks: Partner with a local school or shelter and donate backpacks filled with school supplies to school-age children whose families need financial assistance.
Middle School Summit: Incoming middle school students and their parents rotate through 10-minute topical classes taught by church youth leaders and Christians who teach or work in local middle schools. Afterward, kids have a party and parents eat out together.
Outdoor Concert: Invite the entire community to a free outdoor concert on the church lawn.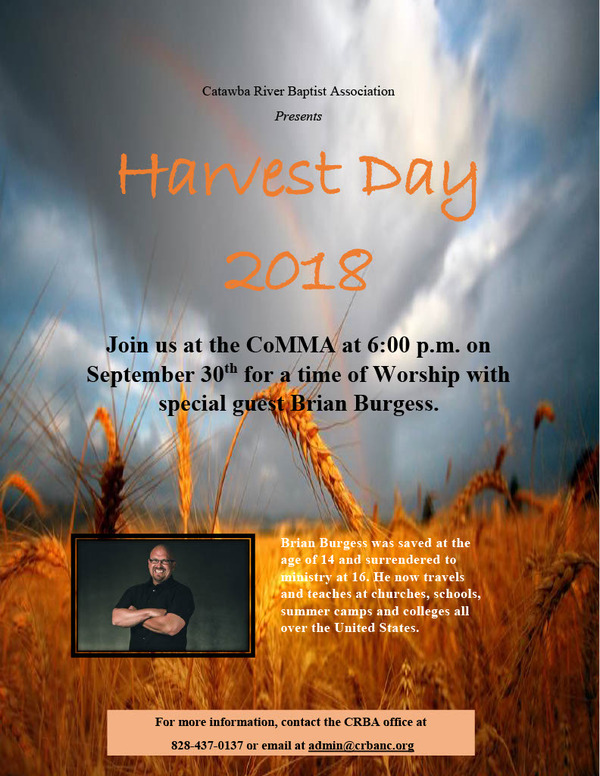 Mangrik in India
The Mangrik have traditionally been farmers. They have attained a high level of literacy and some have even gone for higher education to the universities of Jammu and Kashmir.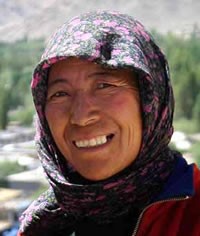 Ministry Obstacles: It may be that the Mangrik people have formed an incorrect view of what Christians believe, based upon observation of nominal Christians in their region.
Outreach Ideas: Even though the Mangrik people may have a fairly high literacy rate, using oral means of communicating the Gospel of Jesus may be the best approach. Films, recordings, and stories from Scripture will likely have a favorable result.
Pray for the followers of Christ: There is no indication that any of the Mangrik community know Christ as Savior. But pray for those that will soon come to know and follow him. Pray they will have nothing to do with the deeds of darkness, living as children of light. Pray they will be zealous to know and follow Christ.
Pray for the entire people group: Pray for the Mangrik community to continue to be able to care for their families adequately. Pray for competent village-level leadership.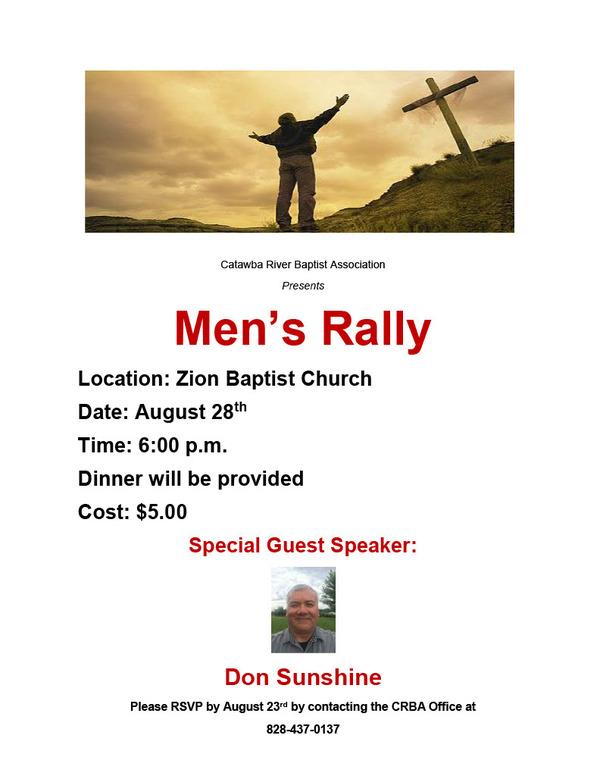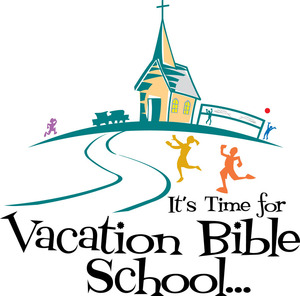 Gilead Baptist Church-August 12-15, 6:00 p.m. to 8:30 p.m. ​Family cookout on Wednesday night.
​Walker Road Baptist Church-August 12-16, 6:00 p.m. to 8:00 p.m. ​Dinner to be served nightly. Classes for all ages through adult.
---
Ministry Partner News
Burkemont Baptist has a candidate for senior pastor scheduled to preach on August 26th at 11am. They are in need of church approved childcare workers who can come and help that Sunday morning to allow all members of the congregation to be present for the sermon and vote for their new senior pastor. If your church would be willing to help Burkemont during this important process, please contact Pastor Joshua Sizemore at (828) 437-2357.
---
Catawba Valley Baptist Church 
​Minister of Music/Associate Pastor (full-time)
Church Pianist
If interested please contact pastor Dean Hart @
828-850-0402
or
pastordeancvbc@gmail.com
---
First Baptist Morganton currently has 55 adult choir robes that they would like to make available to another church. If your church is interested please contact David Thayer
@ 828-437-2544 ext 16.
---
Gilead Baptist has 8 pews available to a church in need of them. The pews have blue upholstery with golden oak accents and white endcaps. If interested or have questions please contact Pastor Billy Bollinger at 828-448-1774.
---
---
Missionary Ridge Baptist Church ​is currently seeking a Full-time Associate Pastor of Youth. Please send all resumes and references to Scott Walker @ http://mscottw@charter.net
---
Mount Calvary Baptist Church is currently seeking two people to join their staff:
1. Part-time Youth Pastor- if interested contact the church @ (828) 879-8831.
2. Part-time Church Secretary- if interested contact Betsy Lambert @ http://bclambert@bellsouth.net
---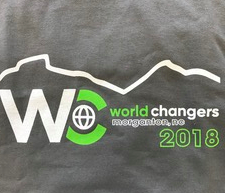 For anyone interested, there are World Changer Shirts at the CRBA office that can be purchased for $10 each. We have all adult sizes and all proceeds will go back into the fund for World Changers 2019. If you are interested please stop by or call the office at 828-437-0137.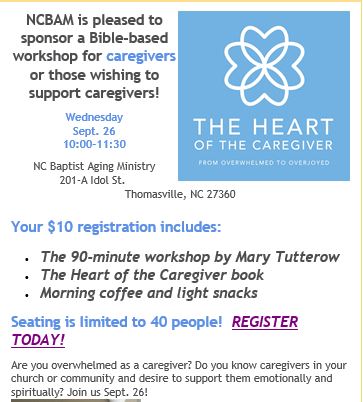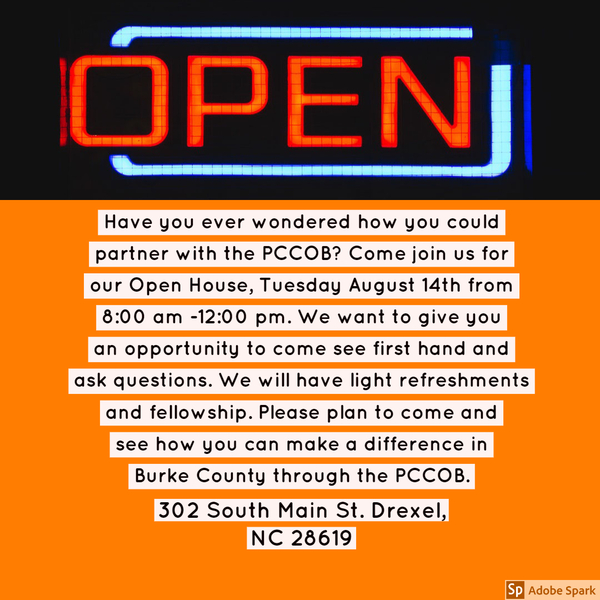 Come out and tour The Pregnancy Care Center of Burke County and see the services that they provide to our community.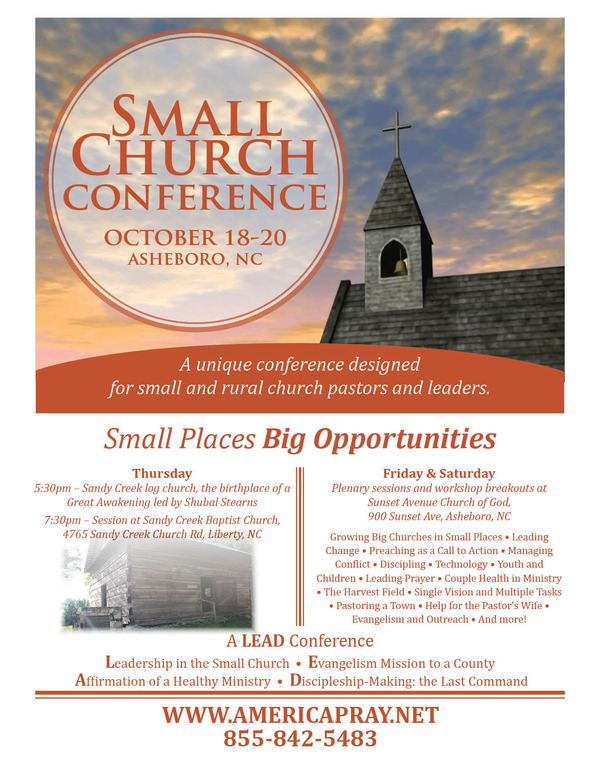 Please be in prayer for this week's Churches of the Week:
​
​Community of Drexel
(Pastor
Roger Webb)
Connelly Springs FBC
(Pastor
Danny Townsend)
Cornerstone
(Pastor
David Smith)
Cross Memorial
(Pastor
Jeff Beach)
Drexel FBC
(Pastor
Michael Duncan)
​Churches without Senior Pastors:
Amherst
Antioch
Bethel
Burkemont
El Bethel
Mountain View #1
​North Morganton
---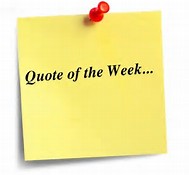 Not only should everyone be interested in evangelism, we should all be prepared. "Always be prepared to give an answer to everyone who asks you to give the reason for the hope that you have. But do this with gentleness and respect."
(1 Peter 3:15b)
–Josh Hunt