CRBA Update             December 14, 2017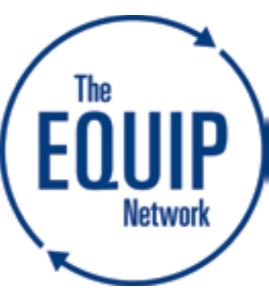 The deadline for registering for classes is fast approaching so please take action immediately if you would like to take advantage of seminary courses being taught at our CRBA office. Beginning January 18th, 2018 we will be offering accredited seminary level classes at our CRBA Resource Center. This partnership with Southeastern Baptist Theological Seminary will allow both pastors and laymen (men and women) the opportunity to further their education while taking accredited seminary courses. We will be offering two courses (you can take one or both) which will take place on Thursday evenings beginning January 18th. Courses being taught will be the following:
Bible Exposition I: Hermeneutics and PreparationPracticum (instructor Dr. Rex Shaver)6 to 7:30 p.m
Pastoral Ministry and Leadership Practicum (instructor Dr. Steve Mathews) 7:30 to 9 p.m.
Note: Deadline to register for classes is this Monday, December 18, and each registrant must have submitted an application to Southeastern and been accepted. The cost for each class is $850.00 as long as the registrant is a member of a SBC church otherwise the cost is $1700.00 per class. 
For more information on this new ministry of CRBA please give us a call.
​
---
​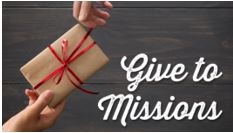 During this time of Christmas please consider giving not only to International Missions (Lottie Moon) but also to the Catawba River Baptist Association which partners with you to reach Burke County, North Carolina and our world for Christ. As of this writing we are approximately $24,000 behind last year's receipts which makes it difficult to equip our churches and make a difference in our community state and world. Remember, all financial gifts to CRBA are tax deductible. For those wishing to send contributions please mail them to: 1812 US 70 E., Morganton, NC 28655. To contribute through our secure website please go to
http://www.crbanc.org/
and click on the tab that says Donate.
---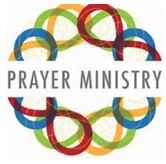 I'm excited to tell you our Spiritual Renewal Team is beginning a Prayer Ministry for our Association and Pastor Kevin Purcell of High Peak Baptist will be leading this ministry. This will involve each of our 66 CRBA churches and we are asking each church to designate a person to be their representative on this ministry. Most of this ministry will be done through a private Facebook page therefore, each representative should be somewhat familiar with Facebook and they must have a Facebook page. Once your church designates a person please contact Kevin Purcell at Kevin@kevinpurcell.org.
---
Ministry Partner News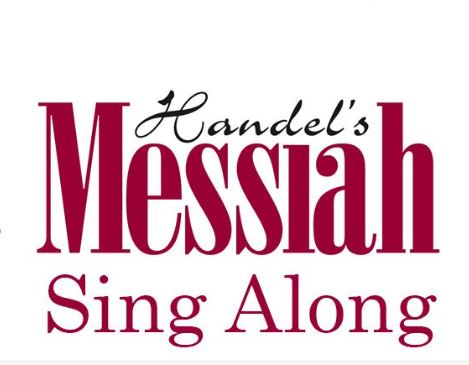 Nearly 275 years after it was first performed, Messiah has become a holiday season staple. Experience the joy of the season by singing along (or just listening!) to the much beloved music of Handel's Messiah. Singers are encouraged to bring a copy of the score if they have one (a limited number will be available at the door). The experience is unique and the chorus is you!
During the fall of 2016 Reuter Pipe Organ Company refurbished and significantly upgraded the First Baptist Church organ, restoring it to its original splendor – and more. The organ features three manuals, with 49 ranks of pipes, and its recent renovation has enhanced the instrument tremendously.
Organist Mrs. Rebecca Myrick-Poteat will accompany the soloists and assembled choir in this Messiah sing-along. A highly accomplished musician, Mrs. Myrick-Poteat holds degrees from Appalachian State University, Lenoir-Rhyne University, and the Cincinnati Conservatory of Music.
Event will be held at First Baptist Church – 502 West Union Street on
December 19, 2017 at 7:30 pm. Adult tickets: $7.00 Youth Tickets: $5.00
​Tickets available at the Comma Box Office or online @  http://www.commaonline.org  
Please be in prayer for this week's Churches of the Week:
​​
Mount Home
(Pastor Jerry Gamble)Mount Olive
(Pastor Michael Gantt)​Mountain View II
​(Pastor Kenneth Mashburn)Mull's Grove
(Pastor Bud Jernigan)
New Hope in Christ
(Pastor Max Bristol)
​
Churches without Senior Pastors
Amherst
Antioch
Brown Mountain
Burkemont
​Cornerstone
Mountain View #1
​Oak Ridge
When a church ceases to have a heart and a ministry for its community, it is on the path toward death.
–Thom Rainer
If that seems to characterize your church please know your Catawba River Baptist Association is ready to partner with any of our churches and lead in a process which can help your church become healthier. If interested please give us a call at 828-437-0137.
Upcoming Events
January 201811–CRBA Prayer @ Morganton City Square @ 12
13–WMU Planning Meeting @ High Peak @ 9 a.m.
14–S.S. Mentoring @ East Valdese @ 6 p.m.
18–Church Strengthening Training @ 9 a.m.
20–Evangelism Training with Don Sunshine @ CoMMA
February
3–Men & Boys Wild Game Supper @ Mount Home @ 5 p.m.
8
–Church
Strengthening Training @ 9 a.m.
11
–S.S. Mentoring @ East Valdese @ 6 p.m.
13
–Region 8 Missions Night
24
–CRBA RA Racer Day
March
11–S.S. Mentoring @ East Valdese @ 6 p.m.
15–Church Strengthening Training @ 9 a.m.
17–State RA Racer Day
30–Good Friday
April
1–Easter
8–S.S. Mentoring @ East Valdese @ 6 p.m.
10–WMU Spring Missions Meeting @ 6:15
​​10-19- ​Solor Indonesia Mission Trip
12–Senior Adult Spring Outing @
11 am @Missionary Ridge
26–Church Strengthening Training @ 9 a.m.
28–CRBA Spring Fun Day @ Catawba Meadows Park from 10 a.m. to 2 p.m.
May
3–National Day of Prayer
4–Region 8 Disaster Relief Training (Iredell County)
6–S.S. Mentoring @ East Valdese @ 6 p.m.
7-9–Senior Adult Revival @ Summit
13–Mother's Day
17–Church Strengthening Training @ 9 a.m.
19–RA Field Day @ Zion from 1-6 p.m.
20–Children's Skating Party 2-4
28–CRBA Office closed in observance of Memorial Day
June
10-13–SBC
17–Father's Day
21–Church Strengthening Training @ 9 a.m.
July
4–CRBA Office closed in observance of Independence Day
12–Church Strengthening Training @ 9 a.m.
16-21–World Changers CRBA
August
4-10–Chicago Mission Trip
13–Region 8 Missions Conference
20-25–LoveLOUD
28–Men's Rally @
6 p.m.
30–Church Strengthening Training @ 9 a.m.
September
3–CRBA Office closed in observance of Labor Day
11–Equip Conference from 6-9 p.m.
20–Church Strengthening Training @ 9 a.m.
​30–​Harvest Day at The CoMMA
October
4–Senior Adult Fall Event
21–Fall CRBA Meeting and Worship Celebration @ Mount Home
November
5-6–N.C. Baptist Convention
19–Region 8 Men's Ministry Worship Rally
Monthly Events
-Minister's Wives Fellowship @ Abele's in Morganton @ 5:30 the first Thursday of every month
-Pastor Mentoring the third Monday of every month @ 10:30 a.m. at CRBA
Weekly Events
-Minister's Conference every Monday at 10:30 a.m. at CRBA
Dates to be planned/Confirmed
-Bible Drill
​-VBS Training