CRBA Update             December 21, 2017
Our next Minister's Wives Fellowship at Abele's is Thursday, January 4th, 2018 at 5:30 p.m. If you are a wife of a Minister (or retired Minister) please join this wonderful group of ladies for supper as Debbie Chandler (wife of Mike Chandler from Summit) shares what God has been doing in her life. This will be a wonderful time of fellowship and inspiration so please put this on your calendar.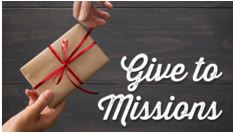 During this time of Christmas please consider giving not only to International Missions (Lottie Moon) but also to the Catawba River Baptist Association which partners with you to reach Burke County, North Carolina and our world for Christ. As of this writing we are approximately $19,000 behind last year's receipts which makes it difficult to equip our churches and make a difference in our community, state and world. Remember, all financial gifts to CRBA and tax deductible. For those wishing to send contributions please mail them to: 1812 US 70 E., Morganton, NC., 28655. To contribute through our secure website please go to http://www.crbanc.org/ and click on the tab that says Donate.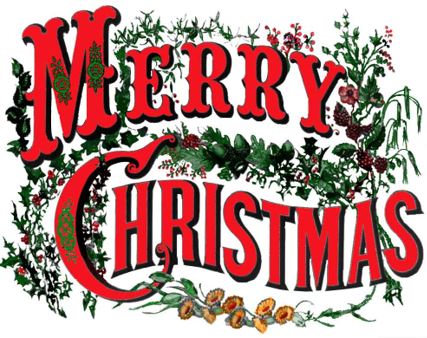 The staff and churches of the Catawba River Baptist Association wish each of you a very Merry Christmas and a Happy (Blessed) New Year!
Please be in prayer for this week's Churches of the Week:
​​
North Laurel
​(Pastor Mike Wakefield)​North Morganton
(Pastor Kenneth Baker)​Oak Grove
​(Pastor Russell McKinney)​Oak Ridge
​(Interim Pastor John Barnhardt)
Pleasant Hill
​(Pastor Jack Hodges)
​Churches without Senior Pastors
Amherst
Antioch
Brown Mountain
Burkemont
​Cornerstone
Mountain View #1
​Oak Ridge
---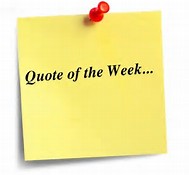 May we never allow stylistic inflexibility to confine us and make us like the very Pharisees that were willing to crucify anyone who challenged their traditions. Let us keep our relevance if we have it and find how to become relevant once more if we have lost it!
-Practical Tools for Reinventing the Dying Church by Tom Cheyney
---
Upcoming Events
December25–Christmas (CRBA office closed will reopen January 2)
January 2018​2–Office re-opens
11–CRBA Prayer @ Morganton City Square @ 12
13–WMU Planning Meeting @ High Peak @ 9 a.m.
14–S.S. Mentoring @ East Valdese @ 6 p.m.
20–Evangelism Training with Don Sunshine @ CoMMA
February
11–S.S. Mentoring @ East Valdese @ 6 p.m.
13–Region 8 Missions Night
24–CRBA RA Racer Day
March
11–S.S. Mentoring @ East Valdese @ 6 p.m.
17–State RA Racer Day
30–Good Friday
April
1–Easter
8–S.S. Mentoring @ East Valdese @ 6 p.m.
10–WMU Spring Missions Meeting @ 6:15
​​10-19- ​Solor Indonesia Mission Trip
12–Senior Adult Spring Outing @
11 am @Missionary Ridge
28–CRBA Spring Fun Day @ Catawba Meadows Park from 10 a.m. to 2 p.m.
May
3–National Day of Prayer
4–Region 8 Disaster Relief Training (Iredell County)
6–S.S. Mentoring @ East Valdese @ 6 p.m.
7-9–Senior Adult Revival @ Summit
13–Mother's Day
19–RA Field Day @ Zion from 1-6 p.m.
20–Children's Skating Party 2-4
28–CRBA Office closed in observance of Memorial Day
June
10-13–SBC
17–Father's Day
July
4–CRBA Office closed in observance of Independence Day
16-21–World Changers CRBA
August
4-10–Chicago Mission Trip
13–Region 8 Missions Conference
20-25–LoveLOUD
28–Men's Rally @
6 p.m.
September
3–CRBA Office closed in observance of Labor Day
11–Equip Conference from 6-9 p.m.
​30–​Harvest Day at The CoMMA
October
4–Senior Adult Fall Event
21–Fall CRBA Meeting and Worship Celebration @ Mount Home
November
5-6–N.C. Baptist Convention
19–Region 8 Men's Ministry Worship Rally
Monthly Events
-Minister's Wives Fellowship @ Abele's in Morganton @ 5:30 the first Thursday of every month
-Pastor Mentoring the third Monday of every month @ 10:30 a.m. at CRBA
Weekly Events
-Minister's Conference every Monday at 10:30 a.m. at CRBA
Dates to be planned/Confirmed
-Bible Drill
​-VBS Training