CRBA UPDATE December 3, 2020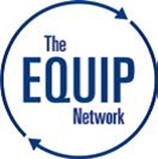 We are happy to announce seminary level classes will be resuming at our CRBA office beginning the week of January 21, 2021. These classes will give seminary credit for those registered through Southeastern Baptist Theological Seminary. If you would like to take the following courses for credit (SEBTS fees apply) or would like to audit the course for no credit (free) please call our CRBA office at 828-437-0137.

Personal Discipleship and Disciple-Making Practicum (EVA6611/EQC)
(Led by Dr. Kevin Purcell –Pastor of High Peak Baptist Church)

Pastoral Ministry and Leadership Practicum (PMN6501/EQC)
(Led by Dr. Steve Mathews –Pastor of United Baptist Church)
This is a great opportunity for both clergy and laity to take seminary level courses without driving outside our community. For more information or to reserve your place please give us a call.
---


CRBA TOY STORE MINISTRY

We are so very excited about this year's Toy Store. This year we will minister to over 200 Burk County families providing toys to more than 400 children. I am so very grateful to our CRBA family of churches for all the toys, funding and support as we minister locally for the cause of Christ. Please pray for our Toy Store ministry as we will distribute toys next Monday and Tuesday from our CRBA office. If you would like to help us by volunteering for a 4 hour period please call our office at 828-437-0137.

---

Relaunching Sunday School/Small Groups

(Brainstorming with Mike Shillinglaw and Robby Smith)
December 15th at 6:30 p.m. via ZOOM

This will be a great time of information and idea sharing as pastors, Sunday School and Small Groups leaders gather to brainstorm best practices when it comes to relaunching Sunday School and Small Groups. To share in this creative experience please email (admin@crbanc.org) or call our CRA office at 828-437-0137 and the ZOOM link will be given to you. We can have up to 100 participants so feel free to invite anyone who you think might be interested.
---
Five Things Churches Should Do Differently in 2021
by Thom Rainer


For certain, there are many of us looking forward to leaving 2020 behind and entering a new year. We anticipate that 2021 will be much better. Indeed, we have every reason to believe it will be a better year.
As our team works with church leaders, we are often asked what changes or pivots their churches should make as their congregations move to a new year. Though this list is not exhaustive, we find ourselves making these five recommendations consistently.
Triple the amount of time your church dedicates to outreach to the community. It's all about the Great Commission. For years, many of our churches have gradually reduced their commitment to reaching their communities. We are incredibly excited that thousands of churches have adopted Pray and Go (see www.PrayAndGoChurch.com) with a new commitment to make a difference where they live.
Have a backup budget. The economic outlook for 2021 is murky, but we do see some troubling signs. Indeed, we are already beginning to hear from church leaders whose churches are showing signs of deteriorating finances. We are encouraging many leaders to have a backup plan if giving does not meet expectations.
Move from incremental change to substantive change. In the past, I advocated an "eating an elephant" posture toward change in established churches. You eat an elephant one bite at a time, and thus you lead change in a church one small step at a time. I can no longer advocate incremental change. We simply do not have the time to wait on people like we once did. If we wait on some of the more resistant people in our church to change, we may have closed the doors long before they are ready.
Cut back on the clutter and activities. Many of our churches are simply too busy. We are sacrificing our families and opportunities to develop relationships in the community because of church calendars. COVID has given us a new opportunity to focus on doing a few things well in our churches. The simple church will become the effective church.
Approach ministry with a church planter mindset. I have called this new opportunity "the blank slate." Instead of doing things the way we've always done them, ruthlessly evaluate everything your church is doing. If your church were starting anew, what would it start doing? What would it stop doing? COVID has given us a new opportunity to rethink church. Don't let the opportunity pass.
I am watching the calendar closely. For sure, 2020 has not been a stellar year for many of us. But it has been a season where we can re-evaluate our lives and our ministries. Indeed, it can lead us to 2021 with a new enthusiasm for our churches and the people we lead and love.
So, come quickly 2021. There are incredible opportunities just around the corner.
---
Partner News




Corinth Baptist Church in Vale, NC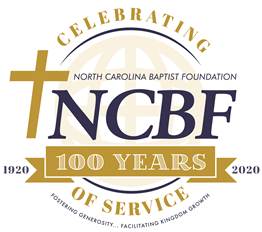 Online Scholarship Applications

The NC Baptist Foundation has four educational scholarships available for Baptist students. Applications for these scholarships are online, and are open as of January 1, 2021 and will remain open until the close of business on February 15, 2021. More detailed information can be found on each scholar-ship at: http://www.ncbaptistfoundation.org/scholarships.aspx. Review some of the features of each scholarship below.

Luther H. Butler Scholarship
Some features . . .
· Be full-time student at a NC Baptist related University
· Be a member of a church affiliated with the Baptist State Convention of NC.
· Award ranging between $500 minimum and $2,500 maximum.

Mildred France Thomas Music Scholarship
Some features . . .
· Be a music major with an interest in piano and/or organ as your medium
· Be a member (or parents are a member) of a church affiliated with the Baptist State Convention of NC.
· Award ranging between $500 minimum and $2,500 maximum

Martha Watson Scholarship
Some features . . .
· Be full-time student at any institution of higher education.
· Be a member of a church affiliated with the Baptist State Convention of NC.
· Award ranging between $500 minimum and $2,500 maximum.

Bullard Family Scholarship
Some features . . .
· Be committed to preparing for full-time Christian ministry.
· Be a member (or parents are a member) of a church affiliated with the Baptist State Convention of NC
· Award ranging between $500 minimum and

For more information contact Allen Schuyler, NCBF Western Area Manager at aschuyler@ncbaptistfoundation.org

---
Church News
Burkemont Baptist has 150 wooden childrens chairs they are willing to donate to a church in need. For more information please contact Giovonnia Hennessee at 828-437-2357

El Bethel Baptist Church in Morganton is seeking a full-time Associate Pastor of Worship and Youth to join their ministerial staff. Please send resumes and questions to worshipleadersearchebbc@gmail.com.

Mull's Grove Baptist is seeking a bi-vocational Minister of Music. Please send resumes and questions to brodruemgbc@att.net.        

Pleasant Hill Baptist is seeking a full-time Children's and Youth Ministry Pastor as well as a part-time Worship Pastor/Leader.

Rutherford College First Baptist is seeking a bi-vocational Pastor.

Mountain View #2 Baptist is hosting:




Mull's Grove is hosting: