This update contains information about the ministers's wives fellowship, hurricane rebuild opportunities, and much more!
HAPPY NEW YEAR CRBA!
Start your year off with peace and power by joining us on Mondays at 10 a.m. for a short, 15 minute, power filled CRBA Prayer Conference call by dialing 515-604-9862. When prompted put in the code 711285 followed by the # sign. Once entered you will then be online with others from our Association who will join together in prayer. Again, this is a great way to start off this wonderful new year so please join us whenever you are available to do so.
Ministers' Wives Fellowship
Our Ministers' Wives will have a great time of fun and fellowship at Abele's Restaurant at 5:30 p.m. tonight (Thursday), January 3rd, in the back room. This will be a great time of fun, good food and a special time of sharing. We hope all of the CRBA Ministers' wives will plan to be there.
Prayer Focus
Grace Hill Church continues to care for the community in Pittsboro where there is only one church for every 5,600 households. Pray that the church will be faithful to reach out and walk alongside others. Pray for the hearts of those who are struggling with their faith. Please pray for their children's ministry as they believe this is the key to reaching younger families.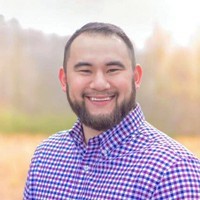 Church Planter/Pastor Lee Calicutt
Located at 65 Chatham Street, Pittsboro, NC
Contact Lee at: leecallicutt@gmail.com
Creative Outreach Ideas to help churches reach communities for Christ
The 52 Challenge: Members commit to personally invite one person—friend or stranger—to church every week this year, and write the names on their personal calendar.
Sunday Brunch: Deliver invitations to homes located near the church building inviting them to worship services and to a Sunday brunch with their neighbors (and some friendly church members).
Nearly-Wed Seminar: Invite engaged couples to an 8-week seminar before church or during the week. Each session is a topical Bible study about marriage, with homework and handouts. At completion, couples get a certificate and promote to newlywed class.
Wedding Vow Renewal Ceremony: Since Valentine's Day will be on a Thursday this year, consider conducting a wedding vow renewal ceremony on the Wednesday before or the Sunday after. Invite the church and community to participate. This will provide a wonderful ministry to the community while bringing prospects to your church whom you will be able to follow-up with.
Hurricane Florence Rebuild Volunteers Are Needed
Volunteers are needed to help get people back into their homes. If your church would like to organize a trip please remember the following: When registering for a rebuild site, please make sure at least one person has basic construction skills for every 5 volunteers. Lodging and meals are provided as well as all building materials. To sign up go to https://baptistsonmission.org/Mission-Projects/By-Mission-Type/Disaster-Relief/Hurricane-Florence/Get-Involved
We will also be taking some Association sponsored trips in the near future. For more information please call our CRBA office at 828-437-0137
Ministry Partner News
Asheville Street Baptist Church is in need of a pianist. Please call Lynn Burnette at 828-439-2421 for more information.
---
First Baptist Morganton currently has 55 adult choir robes that they would like to make available to another church. If your church is interested please contact
David Thayer @ 828-437-2544 ext 16.
---
Missionary Ridge Baptist Church 
​is currently seeking a Full-Time Associate Pastor of Youth. Please send all resumes and references to Scott Walker @ 
http://mscottw@charter.net
---
Mount Calvary Baptist Church is currently seeking a Part-time Youth Pastor. If interested contact Pastor Stephen Collins@ http://pastor.mtcalvaryvaldese@gmail.com.
---
Wilkies Grove Baptist Church is seeking a part-time Youth Director. Applicant must be a Christian with good Christian values and a desire to minister to others. Responsibilities include leading a weekly Youth Bible Study, planning and coordinating all youth activities and mission trips. Applicant must be willing to work with other church leaders in focusing on the goals of the church as a whole.
Search Committee will accept resumes through January 31, 2019. Please send resume to:
Wilkies Grove Baptist Church
Attention:  Search Committee
5780 Wilkies Grove Church Rd.
Hickory, NC  28602
---
Zion Baptist Church is seeking a Full-Time Associate/Youth Pastor. Please send resume to zionbc.secretary@gmail.com or call the church office for more information 828-437-3080.