This week's update contains information regarding the BBQ Rally, Wheels of the World, Spring Missions Rally and much more.
---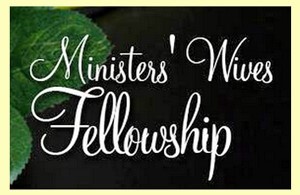 Our monthly CRBA Ministers' Wives Fellowship will be at Abele's in the back room on Thursday, February 7th, at 5:30 p.m. Please join these wonderful ladies as Allison Sizemore shares what God has been doing in her life.
---
Joni & Friends Ministry
Our Association is partnering with Joni & Friends ministry in an effort to provide wheelchairs for those in need around the world. If you have a wheelchair you are not using (condition does not matter) please consider bringing it to our CRBA office in Morganton. We will be collecting wheelchairs over the next few months and then will repair them and give them to a person in need. This new ministry will bless families in locations around the world. To God Be the Glory!
---
---
---
CRBA will be hosting a Community Night of Prayer on the National Day of Prayer May 2nd from 7 to 8 p.m. at the chapel of the Waldensian Trail of Faith in Valdese. This will be a great time of worship and prayer as we seek the Father for help in our community. This is a free event (no offering will be taken) where pastors and community leaders will be leading this special time of prayer.
---
---
PRAYER FOCUS
UNcommon Church meets at Croft Community School in Charlotte, in a community where there is very little gospel influence. Pray that the Lord would send more laborers into that harvest field. Pray God would give the church opportunities to connect with the community and share the gospel. Pray that the Lord would touch the hearts of the people and they would seek to have a relationship with Him.
Church Planter/Pastor Mitchel Blue
Located at 4911 Hucks Road, Charlotte, NC
Contact Mitchel at: mitcheldblue@gmail.com
---
Creative Outreach Ideas to help churches reach communities for Christ
Prayer-walk neighborhoods and include conversations.
Prayer walking is good but praying for neighbors that you've talked to is even better. Setup a ministry to target neighborhoods with weekly prayer-walkers who knock on doors, ask for prayer requests, keep track of those needs, and then follow-up regularly with those families.
Bonus points if your people find ways to meet practical needs while praying for spiritual needs
---
Estate Planning
In partnership with the Baptist Foundation of North Carolina, we are offering assistance for ministers and their spouses for the purpose of preparing Wills and Estate Planning. In addition, the first 10 couples scheduling their free one-hour appointment will be awarded $100 to help with any legal fees. To Schedule your 1-hour appointment February 18th or 19th please call our CRBA office at 828-437-0137.
---
Ministry Partner News
---
---
---
---
Asheville Street Baptist Church is in need of a pianist. Please call Lynn Burnette at 828-439-2421 for more information.
---
Burkemont Baptist Church is currently seeking a minister of music. Burkemont is located in Morganton, NC. The church has two morning worship services at 8:30 a.m. and 11:00 a.m. that are blended in worship style. The church has an orchestra and is accustomed to praise and worship music as well as traditional hymns. We have a comprehensive music ministry with multiple choirs (preschool, children, youth/young adult and adult). We have a drama ministry that partners with the music ministry and participates in seasonal productions that are often on a large scale. We are looking for a man of God with a Master's Degree from a seminary of like faith and a man with a heart for ministry that goes beyond mere talent. Please send resumes to llane@burkemontbaptist.org.
---
Catawba Valley Baptist Church is currently seeking a Church Pianist. If interested please contact pastor Dean Hart @ 828-850-0402 or pastordeancvbc@gmail.com
---
First Baptist Morganton currently has 55 adult choir robes that they would like to make available to another church. If your church is interested please contact
David Thayer @ 828-437-2544 ext 16.
---
Mount Calvary Baptist Church is currently seeking a Part-time Youth Pastor. If interested contact Pastor Stephen Collins @ http://pastor.mtcalvaryvaldese@gmail.com.
---
Mountain View #2 Baptist Church has a Scotsman Ice Machine for sale.
Contact Betty Taylor at 828-584-4961.
---
Oak Ridge Baptist Church is seekng a Part-time Youth Pastor.
Send resumes to:
Oak Ridge Baptist Church
Attention: Personnel Committee
7449 Oak Ridge Church Road
Connelly Springs, NC 28612
orbc@oakridgebaptistchurch.net
---
Wilkies Grove Baptist Church is seeking a part-time Youth Director. Applicant must be a Christian with good Christian values and a desire to minister to others. Responsibilities include leading a weekly Youth Bible Study, planning and coordinating all youth activities and mission trips. Applicant must be willing to work with other church leaders in focusing on the goals of the church as a whole.
Search Committee will accept resumes through January 31, 2019. Please send resume to:
Wilkies Grove Baptist Church
Attention: Search Committee
5780 Wilkies Grove Church Rd.
Hickory, NC 28602
---
Zion Baptist Church is seeking a Full-Time Associate/Youth Pastor. Please send resume to zionbc.secretary@gmail.com or call the church office for more information 828-437-3080