CRBA Update                                                June 14, 2018
World Changers (helping CRBA change Burke County one family at a time) will be happening July 16-21 and we need your help. We need churches (or S.S. classes) to help clean the school each morning after the students leave for work sites. If you or your church can help us with this need please give us a call at our CRBA office at 828-437-0137.
If your church is doing VBS this year and you are looking for a great place to send the offerings collected we may have the place for you. We are happy to be partnering with Pastor Pandu Maddala of Victory Baptist Association as he works with pastors in India to reach communities for Jesus. Most pastors in India pastor more than one church and they walk wherever they go. They are in need of 100 bicycles to help 100 pastors take the Word of God from village to village. The Catawba River Association is working to meet this need through the gifts of churches and individuals. If you, your Church, or Sunday School class would like to donate a bike (pedals for pastors) please send a check for $80 to CRBA and put on the memo line "Pedals for Pastors".Every dollar collected will be sent to India and will be used to purchase bicycles. Please send all donations to 1812 US 70 E., Morganton, NC.
We have an exciting mission opportunity for folks in our Association. There are many people in the eastern part of our state who are still recovering from the devastation of hurricane Matthew. We are taking a group of workers August 6-10, 2018 to do clean-up and some construction in Lumberton, NC. This trip will not cost you anything as all supplies, lodging, and food will be provided free of charge.
If interested please call our CRBA office for more information and to register.
Your Catawba River Baptist Association is partnering with Burke Hospice & Palliative Care to offer a grief recovery group every Tuesday at 5:30 p.m. at our CRBA office. GriefShare is where a friendly, caring group of people walk through life's most difficult experiences. Built around a 13-week video curriculum, GriefShare support group meets weekly to help those who face the challenges of grief and want to move from mourning to joy using scripture. To sign up for this special ministry please call 828-879-1601. Rev. Ken Baker of Hospice will be the facilitator.
​
Help Needed ASAP: Our CRBA Community Ministry @ Hillcrest needs an additional church to help with this ministry. The help is needed the first Wednesday of every month beginning in August. We are looking for a church or Sunday School Class who would provide a meal for 15 or less children once each month and spend time building relationships. If you can help us with this ministry or have questions please give us a call at 828-437-0137.
​

Antioch Baptist Church-July 15-19, 6:30 p.m. to 8:30 p.m. ​There will be classes for all ages through adult.
Burkemont Baptist Church-​July 8-12, 6:00 p.m. to 8:30 p.m. There will be an adult class each night from 6:45 p.m. to 7:45 p.m. in the Sanctuary
​Catawba Valley Baptist Church-June 18-21, 6:30 p.m. to 8:30 p.m. ​There will be a VBS kickoff on Saturday June 16 at 12:00 p.m. at the church.
​East Valdese Baptist Church-July 29-August 1,6:00 p.m. to 8:30 p.m.​Family night with free dinner August 1.
High Peak Baptist Church-June 18-22, 5:45 p.m. to 8:45 p.m. ​Dinner will be served nightly. Classes for ages 3 through adult. If you need transportation assistance please contact the church at 828-437-8619.
Mountain View II-June 24-27, 5:30 p.m. to 8:30 p.m. ​Dinner will be served nightly. Classes for kindergarten through adult.
​Mull's Grove Baptist Church-June 17-20, 5:30 p.m. ​Dinner will be served nightly. Classes for all ages through adult.
​Oakridge Baptist Church-July 22-27, 6:00 p.m. to 8:30 p.m. ​Meal provided each night at 5:00 p.m.
​Pleasant Hill Baptist Church-August 5-10, 5:30 p.m. to 8:30 p.m.​ Classes for Pre K through 6th grade.
​Pleasant Ridge Baptist Church-June 24-28, 6:00 p.m. to 8:30 p.m.
​Walker Road Baptist Church-August 12-16, 6:00 p.m. to 8:00 p.m. ​Dinner to be served nightly. Classes for all ages through adult.
Please bring your children and join us for a Video Game and Dessert Competition, Friday June 29 @ 6:00 p.m. @ East Valdese Baptist Church. For the dessert portion students are invited to create a dessert on his or her own. They will be judged on appearance, taste and creativity and then they will be shared with the group. Participants should register by June 28 by calling 828-367-5631 or by emailing Christy Lowman @ chirstyssoaps@yahoo.com. Cost is $5.00 per person and pizza will be served.
Sherpa in Nepal
The Sherpa are a warm and friendly people, ingrained with kindness and generosity. They are an ethnic group from the most mountainous region of Nepal, high in the Himalayas, and are highly regarded as elite mountaineers and experts in their local terrain. Many Sherpa are literate in Tibetan, Nepali, and occasionally, Hindi and English. The Sherpa generally follow the Tibetan form of Buddhism combined with animism.
Ministry Obstacles
The Sherpa may have little sense of the reality of sin, and the need for forgiveness. Pray for conviction of sin.

Outreach Ideas
Christian workers should not neglect the physical needs of the Sherpa, assisting them with improved living conditions, as this is possible.
Pray for the followers of Christ
Pray for the followers of Christ among the Sherpa, that they will fully trust the finished work of Christ on the cross, and also trust his Spirit to give them abundant life.
Pray for the entire people group
Pray the Sherpa peoples will increasingly desire to know the Son of the creator God. Pray also for their physical and material welfare.
Scripture Focus
"You purchased men for God from every tribe and language and people and nation." Revelation 5:9
Ministry Partner News
Catawba Valley Baptist Church is currently seeking two people to join their staff. The positions are:
Minister of Music/Associate Pastor (full-time)
Church Pianist
If interested please contact pastor Dean Hart @ 828-850-0402 or pastordeancvbc@gmail.com
Grace Baptist Church is currently seeking a Minister of Music (part-time). If interested please contact Grace Baptist Church at 828-433-1508 or gbcmorganton@gmail.com
Missionary Ridge Baptist Church ​is currently seeking a Full-time Associate Pastor of Youth. Please send all resumes and references to Scott Walker @ http://mscottw@charter.net
Mount Calvary Baptist Church is seeking a part-time Youth Pastor. If interested please contact church @ (828) 879-8831.
Yard Sale Fund Raiser
Friday June 29th, 4 p.m. to 7p.m. and
Saturday June 30th, 8 am to 1p.m
Morganton First Baptist Church Fellowship Hall
To benefit :
Mimosa Christian Counseling Center
*Items are needed for the sale
*In addition to any regular Yard Sale type item we will take men`s and children`s clothing in good condition.
*We cannot accept computers or printers.
~Please bring items to the church beginning
Thursday June 28th from 8 am until 7 p.m.
(Pick up available if needed)
*Volunteers needed for Thurs, Friday and Saturday
Questions, contact Jane Rawson @ 433-5600, Bill Lennon @ 403-6096, or
Steve Bailey @ 403-8321
Please be in prayer for this week's Churches of the Week:
​
​Morganton FBC
​(Pastor Tom Bland)​
Morganton FBC Deaf
(Pastor
Tom Lineberger)​
Mount Home
​(Pastor Jerry Gamble)
​Mount Olive
(Pastor Michael Gantt)
Mountain View II
​(Pastor
Kenneth Mashburn)
​Churches without Senior Pastors:
Amherst
Antioch
Burkemont
El Bethel
​Mount Calvary
Mountain View #1
​North Morganton
​Oak Ridge
---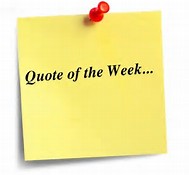 "There is nothing sweeter, nothing better, and nothing greater than the Gospel. Hollywood can make you famous. Wall Street can make you rich. Washington can make you powerful. A university can make you smart. A hospital can make you well, but only the Gospel can get you saved."
-James Merritt