CRBA Update                                                       June 21, 2018
---
---
1st Annual

Toy Store Benefit

Golf Tournament

Quaker Meadows Golf Club
July 14, 2018

Hole Sponsors: $100                 Team: $200 or $50 per Golfer

Captains Choice
Prizes for 1st, 2nd, and 3rd place
$10 for two red tees. $10 for two mulligans. Only two each player. Raffle will be held for prize package.
Call Rev. Earl Cross to book a team or to sponsor a hole.
Home: 828-439-8502 Cell: 828-443-1723
---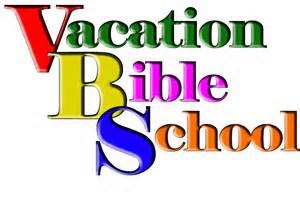 If your church is doing VBS this year and you are looking for a great place to send the offerings collected we may have the place for you.We are happy to be partnering with Pastor Pandu Maddala of Victory Baptist Association as he works with pastors in India to reach communities for Jesus. Most pastors in India pastor more than one church and they walk wherever they go. They are in need of 100 bicycles to help 100 pastors take the Word of God from village to village. The Catawba River Association is working to meet this need through the gifts of churches and individuals. If you, your Church, or Sunday School class would like to donate a bike (pedals for pastors) please send a check for $80 to CRBA and put on the memo line "Pedals for Pastors". Every dollar collected will be sent to India and will be used to purchase bicycles. Please send all donations to 1812 US 70 E., Morganton, NC.
---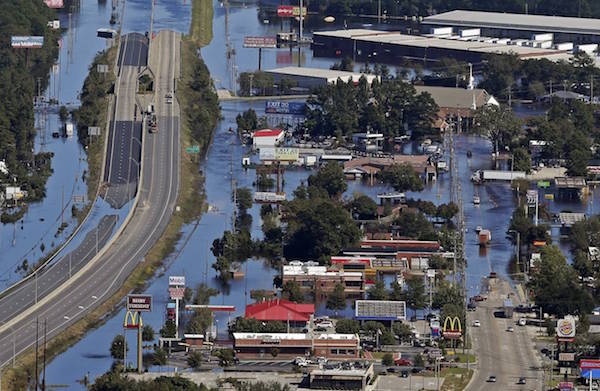 We have an exciting mission opportunity for folks in our Association. There are many people in the eastern part of our state who are still recovering from the devastation of hurricane Matthew. We are taking a group of workers August 6-10, 2018 to do clean-up and some construction in Lumberton, NC. This trip will not cost you anything as all supplies, lodging, and food will be provided free of charge.
If interested please call our CRBA office for more information and to register.
---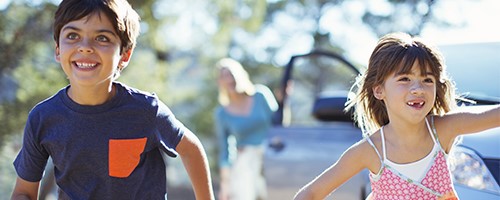 The Darkness to Light training is being offered July 23rd at 6:30 p.m. at the CRBA building in an effort to prevent childhood sexual abuse by increasing awareness and education in our community.  This training is being provided for everyone but we are hoping representatives from all of our Burke county churches will be present.  Through participation, individuals learn facts about childhood sexual abuse and steps they can take to prevent it.  The training specifically provides participants with tools and resources needed to recognize signs and symptoms of child sexual abuse, as well as increases understanding about the obligation to report child sexual abuse, make appropriate referrals and proactively change policies and procedures that ensure the safety of children.
The training is two hours and participants are provided a certificate upon completion.  A workbook is required for each participant and participants can take the workbook with them upon successful completion of the training.  Our facilitator will be Kimberly Rhodes who is the System of Care Liaison at Partners Behavioral Health Management. Kimberly is also a Christian and active member of Grace Baptist church in Morganton. Please join us for this important training which is offered free of charge.  For more information, please visit https://bit.ly/1ATcqhKor call our CRBA office.
---
Help Needed ASAP: Our CRBA Community Ministry @ Hillcrest needs an additional church to help with this ministry. The help is needed the first Wednesday of every month beginning in August. We are looking for a church or Sunday School Class who would provide a meal for 15 or less children once each month and spend time building relationships. If you can help us with this ministry or have questions please give us a call at 828-437-0137.
---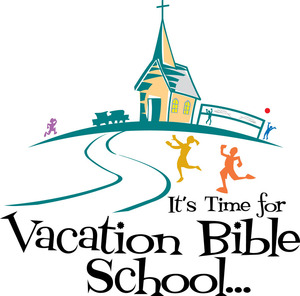 ​
Antioch Baptist Church-July 15-19, 6:30 p.m. to 8:30 p.m. ​There will be classes for all ages through adult.
Burkemont Baptist Church-​July 8-12, 6:00 p.m. to 8:30 p.m. There will be an adult class each night from 6:45 p.m. to 7:45 p.m. in the Sanctuary
​East Valdese Baptist Church-July 29-August 1, 6:00 p.m. to 8:30 p.m. ​Family night with free dinner August 1.
​Gilead Baptist Church-August 12-15, 6:00 p.m. to 8:30 p.m. ​Family cookout on Wednesday night.
Mountain View II-June 24-27, 5:30 p.m. to 8:30 p.m. ​Dinner will be served nightly. Classes for kindergarten through adult.
​Oakridge Baptist Church-July 22-27, 6:00 p.m. to 8:30 p.m. ​Meal provided each night at 5:00 p.m.
​Pleasant Hill Baptist Church-August 5-10, 5:30 p.m. to 8:30 p.m.​ Classes for Pre K through 6th grade.
​Pleasant Ridge Baptist Church-June 24-28, 6:00 p.m. to 8:30 p.m.
​Walker Road Baptist Church-August 12-16, 6:00 p.m. to 8:00 p.m. ​Dinner to be served nightly. Classes for all ages through adult.
​​Zion Baptist Church-August 4, 1:00 p.m. to 2:30 p.m. @ Burke United Christian Ministries ​This will be a joint Bible School and volunteers are needed please contact Lori Matthews @ zionbc.secretary@gmail.com or call 828-437-3080 for more information. School supplies will be collected to hand out to the children in attendance. Please bring donations to the CRBA office.
---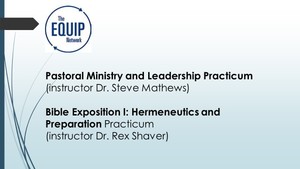 Beginning August of this year we will be hosting seminary accredited courses at our Catawba River Baptist Association office in Morganton. This is a great opportunity to begin (or continue) your seminary education in your own town. All courses offered on our CRBA campus are accredited through SACS and offered in partnership with Southeastern Baptist Seminary. For more information or to register please contact our CRBA office at
​828-437-0137.
---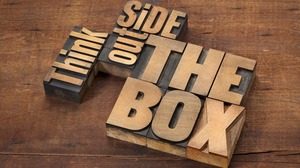 OUT of the Box
(Creative Ideas to Reduce Lostness in Burke County, NC)
Here are some other summer ideas you may want to consider, as cited by
Lifeway
.
Do a free outdoor family movie night, projecting on a large exterior wall (or the CRBA Outdoor Screen).
Challenge every church member to plan a "Cookout with Your Neighbors" at their home sometime during July to develop friendships and invite neighbors to church.
You can expand your church-wide picnic into a city-wide event, with special invitations to VBS and church daycare families?
Invite the community to attend your kids' camps, Vacation Bible School or Wednesday night salad suppers. You may be surprised how many participate when invited!
For the Sunday prior to July 4th, plan a "red, white and blue jean" Sunday. Invite local government leaders to attend your worship service, present them a gift, and voice a prayer for them.
Outdoor Concert: Invite the entire community to a free outdoor concert on the church lawn.
---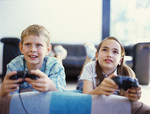 Please bring your children and join us for a
Video Game and Dessert Competition
, Friday June 29 @ 6:00 p.m. @ East Valdese Baptist Church. For the dessert portion students are invited to create a dessert on his or her own. They will be judged on appearance, taste and creativity and then they will be shared with the group. Participants should register by June 28 by calling 828-367-5631 or by emailing Christy Lowman @
chirstyssoaps@yahoo.com
. Cost is $5.00 per person and pizza will be served.
---

Besemah in Indonesia
The Besemah of Indonesia are an energetic and enthusiastic people. On the Besemah plateau, there are 26 historical sites that have been considered holy since before 100 A.D. Enormous stones were sculpted into amazing forms such as soldiers riding elephants, a man wrestling with a snake monster, and ocean waves. Although Muslim, the Besemah still use these large statues as places for making sacred pledges, calling out to their ancestors' spirits to give blessings, and for protection from misfortune.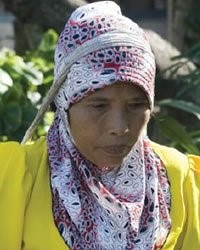 Ministry Obstacles: This fairly large people group has only a few followers of Jesus Christ.
Outreach Ideas: The Jesus film and audio recordings are available in the Besemah language. Indonesian believers may be able to use these tools to reach their Besemah neighbors with the Gospel message.
Pray for the followers of Christ: Pray for the few Besemah believers to be filled with the Holy Spirit, to make music in their hearts to the Lord, always giving thanks to God the Father for everything.
Pray for the entire people group: One of the main needs of the Besemah people is improved medical care, and they also need training in managing their agricultural produce more effectively.
---
Ministry Partner News
Catawba Valley Baptist Church is currently seeking two people to join their staff. The positions are:
Minister of Music/Associate Pastor (full-time)
Church Pianist
---
Missionary Ridge Baptist Church ​is currently seeking a Full-time Associate Pastor of Youth. Please send all resumes and references to Scott Walker @ http://mscottw@charter.net
---
Mount Calvary Baptist Church is seeking a part-time Youth Pastor. If interested please contact church @
Please be in prayer for this week's Churches of the Week:
​
​Mull's Grove
(Pastor
James Jernigan)
New Hope in Christ
(Pastor
Max Bristol)
North Laurel 
(Pastor
Mike Wakefield)
​Oak Grove 
(Pastor
Russell McKinney)
​Oak Ridge
(Interim Pastor
​John Barnhardt)
​Churches without Senior Pastors:
Amherst
Antioch
Burkemont
El Bethel
​Mount Calvary
Mountain View #1
​North Morganton
​Oak Ridge
---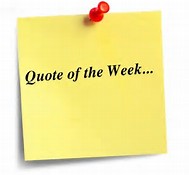 To engage people in culture we must remember that holiness is separation from sin, not separation from sinners.
–Ed Stetzer