CRBA Update                                                       June 28, 2018
---
---

1st Annual

Toy Store Benefit
Golf Tournament
Quaker Meadow Golf Club
July 14, 2018
Lunch and Registration at 12:30 p.m.                        Tee Time 2:00 p.m.
Hole Sponsors: $100                                   Team: $200 or $50 Per Golfer
For more information about the tournament contact Rev. Earl Cross
Home: 828-439-8502                 Cell: 828-443-1723
---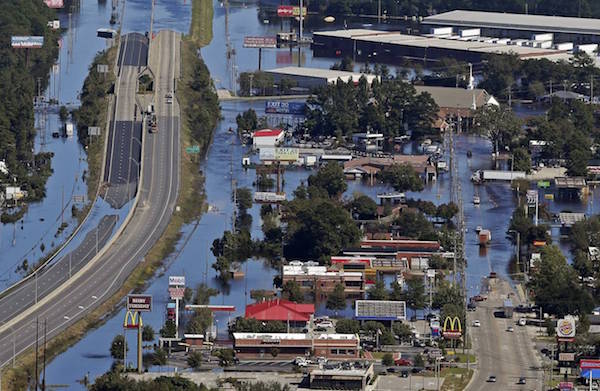 We have an exciting mission opportunity for folks in our Association. There are many people in the eastern part of our state who are still recovering from the devastation of hurricane Matthew. We are taking a group of workers August 6-10, 2018 to do clean-up and some construction in Lumberton, NC. This trip will not cost you anything as all supplies, lodging, and food will be provided free of charge.
If interested please call our CRBA office for more information and to register.
---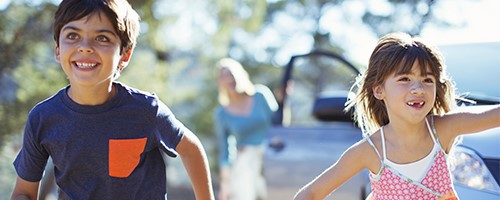 The Darkness to Light training is being offered July 23rd at 6:30 p.m. at the CRBA building in an effort to prevent childhood sexual abuse by increasing awareness and education in our community.  This training is being provided for everyone but we are hoping representatives from all of our Burke county churches will be present.  Through participation, individuals learn facts about childhood sexual abuse and steps they can take to prevent it.  The training specifically provides participants with tools and resources needed to recognize signs and symptoms of child sexual abuse, as well as increases understanding about the obligation to report child sexual abuse, make appropriate referrals and proactively change policies and procedures that ensure the safety of children.
The training is two hours and participants are provided a certificate upon completion.  A workbook is required for each participant and participants can take the workbook with them upon successful completion of the training.  Our facilitator will be Kimberly Rhodes who is the System of Care Liaison at Partners Behavioral Health Management. Kimberly is also a Christian and active member of Grace Baptist church in Morganton. Please join us for this important training which is offered free of charge.  For more information, please visit https://bit.ly/1ATcqhK or call our CRBA office.
---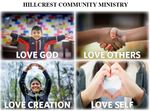 Help Needed ASAP: Our CRBA Community Ministry @ Hillcrest needs an additional church to help with this ministry. The help is needed the first Wednesday of every month beginning in August. We are looking for a church or Sunday School Class who would provide a meal for 15 or less children once each month and spend time building relationships. If you can help us with this ministry or have questions please give us a call at 828-437-0137.
---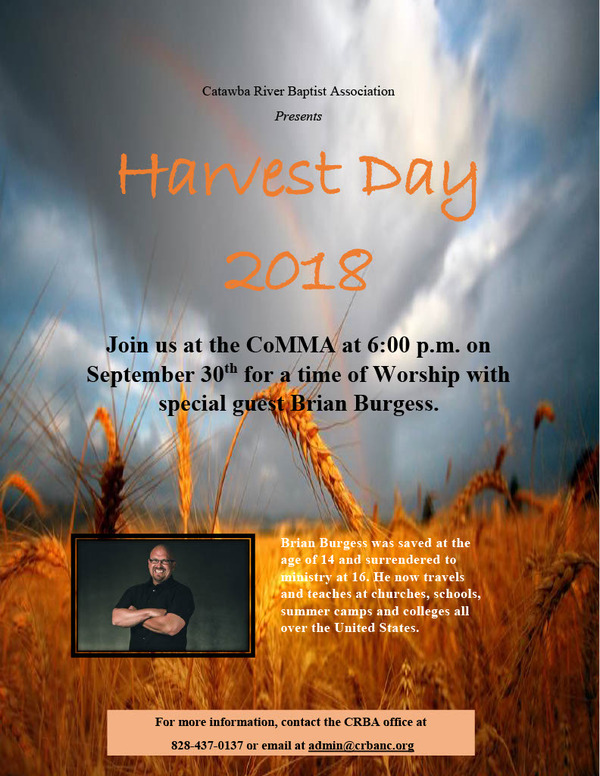 ---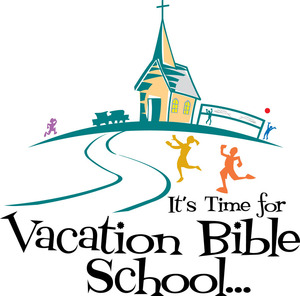 ​
Antioch Baptist Church-July 15-19, 6:30 p.m. to 8:30 p.m. ​There will be classes for all ages through adult.
Burkemont Baptist Church-​July 8-12, 6:00 p.m. to 8:30 p.m. There will be an adult class each night from 6:45 p.m. to 7:45 p.m. in the Sanctuary
​East Valdese Baptist Church-July 29-August 1, 6:00 p.m. to 8:30 p.m. ​Family night with free dinner August 1.
​Gilead Baptist Church-August 12-15, 6:00 p.m. to 8:30 p.m. ​Family cookout on Wednesday night.
​Oakridge Baptist Church-July 22-27, 6:00 p.m. to 8:30 p.m. ​Meal provided each night at 5:00 p.m.
​Pleasant Hill Baptist Church-August 5-10, 5:30 p.m. to 8:30 p.m.​ Classes for Pre K through 6th grade.
​Walker Road Baptist Church-August 12-16, 6:00 p.m. to 8:00 p.m. ​Dinner to be served nightly. Classes for all ages through adult.
​​Zion Baptist Church-August 4, 1:00 p.m. to 2:30 p.m. @ Burke United Christian Ministries ​This will be a joint Bible School and volunteers are needed please contact Lori Matthews @ zionbc.secretary@gmail.com or call 828-437-3080 for more information. School supplies will be collected to hand out to the children in attendance. Please bring donations to the CRBA office.
---
---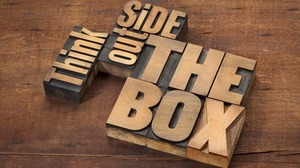 OUT of the Box
(Creative Ideas to Reduce Lostness in Burke County, NC)
Even though summer has just begun churches must begin to plan for what they will do to reach people for Christ this Fall. Here are some ideas for serving your community in the back-to-school season.
Back-to-School Fair
Help parents and kids in your community celebrate the new school year by hosting a fun event at your church. Set up stations around your church parking lot or campus—face painting, photo booth, ring toss, cupcake walk, craft table. (Check out Pinterest for more ideas!) Invite the teachers, coaches, and principals from local schools to be your celebrity guests. Serve hot dogs and cotton candy to give it a real carnival feel. Give away school supplies (free) to all who attend.
Teacher Appreciation Day
Provide baked goods, fruit, snacks, and coffee in the teachers' lounge of a local school. Write notes of encouragement to the teachers for a great school year. Ask the principal of the school if you can place a prayer request box in the teachers' lounge so you can pray for teachers all year. Another idea is to cater lunch on an in-service training day.
School Day, Moms Pray
Host a tea for moms just after they drop their kids off for school the day school begins. Pray for the moms and the children. Provide a list of church activities and worship times.
Teacher Sunday
Kids invite their schoolteacher, principal, cafeteria worker, etc., to sit by them in worship. Pray for them during church and honor them with a brief milk and cookies fellowship afterward. The church should consider providing invitation cards for the children and parents to use when they invite their teachers, principal, etc.
---
Please bring your children and join us for a
Video Game and Dessert Competition
, Friday June 29 @ 6:00 p.m. @ East Valdese Baptist Church. For the dessert portion students are invited to create a dessert on his or her own. They will be judged on appearance, taste and creativity and then they will be shared with the group. Participants should register by June 28 by calling 828-367-5631 or by emailing Christy Lowman @
chirstyssoaps@yahoo.com
.
Cost is $5.00 per person and pizza will be served.
---

Malay, Cocos Islands in Australia
The Cocos Malays are the majority population of the Cocos (Keeling) Islands, a territory of Australia. The Malay were the first permanent inhabitants of the island, along with Alexander Hare. They were brought as slaves and members of his harem. When a previous claimant, John Clunies-Ross, arrived a year later in 1827, he took the island back, employing the existing population in the harvest of coconuts. Because of the unbroken European rule of the islands, the culture has been mostly Western. The majority of the group is Muslim.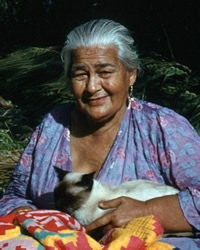 Ministry Obstacles: The majority religion in this small island territory is Islam. There may be resistance to attempts to share the gospel.
Outreach Ideas: Aside from coconut harvesting and a bit of tourism the Cocos Islands have little sustainability. Perhaps the believers there could create a micro-business that would benefit their Muslim neighbors as they simultaneously share Christ with them.
Pray for the followers of Christ: The Christians living on the islands are in the minority and may feel very isolated. Pray they will meet together in joyful unity and boldly live on mission for Christ.
Pray for the entire people group: Pray the Cocos Islanders will be open to hearing the Gospel of Jesus Christ from the few Christians living on the islands.
---
Ministry Partner News
Catawba Valley Baptist Church is currently seeking two people to join their staff. The positions are:
Minister of Music/Associate Pastor (full-time)
Church Pianist
---
Missionary Ridge Baptist Church ​is currently seeking a Full-time Associate Pastor of Youth. Please send all resumes and references to Scott Walker @ http://mscottw@charter.net
---
Mount Calvary Baptist Church is seeking a part-time Youth Pastor. If interested please contact church @ (828) 879-8831.
---
Yard Sale Fund Raiser
Friday June 29th, 4 p.m. to 7p.m. and
Saturday June 30th, 8 am to 1p.m
Morganton First Baptist Church Fellowship Hall
To benefit :
Mimosa Christian Counseling Center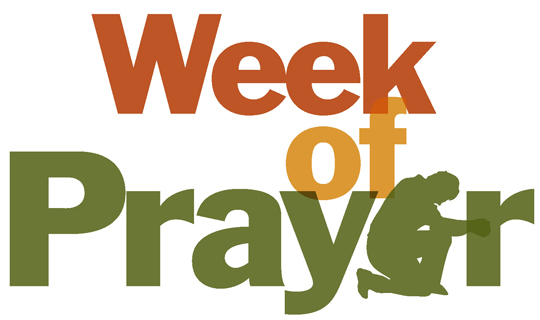 Please be in prayer for this week's Churches of the Week:
​
​Pleasant Hill
​(Pastor
Jack Hodges)
​Pleasant Ridge
​(Pastor
Shawn Thomas)
Pleasant View
(Pastor
Rex Shaver)
River of Life
(Pastor
​Orlando Mendez)
​Riverside 
(Pastor
​James Hefner)
​Churches without Senior Pastors:
Amherst
Antioch
Burkemont
El Bethel
​Mount Calvary
Mountain View #1
​North Morganton
---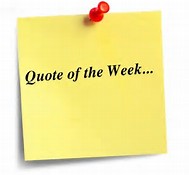 This Biblical approach (to church revitalization) advocates that the local church should be appealing, but for specific scriptural reason; passionate biblical preaching, loving sacrificial fellowship, practical gospel application, zealous soul care, intentional evangelism, and authentic Christ-likeness to name a few.
–Brian Croft in
Biblical Church Revitalization