CRBA Update                                                            June 7, 2018
​
Ministers' Wives are invited to Abele's for our monthly time of fellowship tonight at 5:30 p.m. Our guest speaker will be Joanna Cunningham, wife of Justin Cunningham, Associate Pastor at El Bethel Baptist Church. We hope that you will be able to join us and look forward to seeing you there.
World Changers (helping CRBA change Burke County one family at a time) will be happening July 16-21 and we need your help. We need churches (or S.S. classes) to help clean the school each morning after the students leave for work sites. If you or your church can help us with this need please give us a call at our CRBA office at 828-437-0137.

1st Annual
Toy Store Benefit
Golf Tournament
Quaker Meadows Golf Club
July 14, 2018
Hole Sponsors: $100                 Team: $200 or $50 per Golfer
Captains Choice
Prizes for 1st, 2nd, and 3rd place
$10 for two red tees. $10 for two mulligans. Only two each player. Raffle will be held for prize package.
Call Rev. Earl Cross to book a team or to sponsor a hole.
Home: 828-439-8502 Cell: 828-443-1723
We are happy to be partnering with Pastor Pandu Maddala of Victory Baptist Association as he works with pastors in India to reach communities for Jesus. Most pastors in India pastor more than one church and they walk wherever they go. They are in need of 100 bicycles to help 100 pastors take the Word of God from village to village. The Catawba River Association is working to meet this need through the gifts of churches and individuals. If you, your Church, or Sunday School class would like to donate a bike (pedals for pastors) please send a check for $80 to CRBA and put on the memo line "Pedals for Pastors". Every dollar collected will be sent to India and will be used to purchase bicycles.
Please send all donations to 1812 US 70 E., Morganton, NC.
We have an exciting mission opportunity for folks in our Association. There are many people in the eastern part of our state who are still recovering from the devastation of hurricane Matthew. We want to take a group of workers August 6-10, 2018 to do clean-up and some construction in Lumberton, NC. This trip will not cost you anything as all supplies, lodging, and food will be provided free of charge. If interested please call our CRBA office for more information and to register.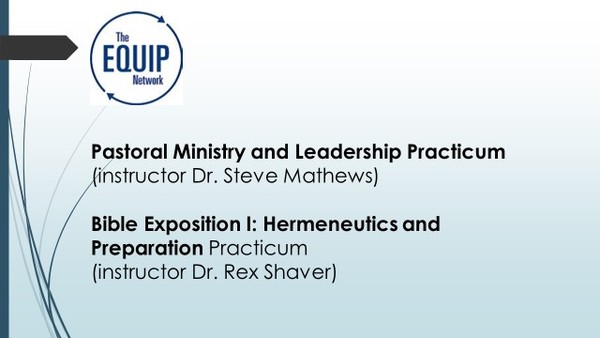 Beginning August of this year we will be hosting seminary accredited courses at our Catawba River Baptist Association office in Morganton. This is a great opportunity to begin (or continue) your seminary education in your own town. All courses offered on our CRBA campus are accredited through SACS and offered in partnership with Southeastern Baptist Seminary. For more information or to register please contact our CRBA office at 828-437-0137.

Your Catawba River Baptist Association is partnering with Burke Hospice & Palliative Care to offer a grief recovery group every Tuesday at our CRBA office. GriefShare is where a friendly, caring group of people walk through life's most difficult experiences. Built around a 13-week video curriculum, GriefShare support group meets weekly to help those who face the challenges of grief and want to move from mourning to joy using scripture. To sign up for this special ministry please call 828-879-1601. Rev. Ken Baker of Hospice will be the facilitator.
​
Help Needed ASAP: Our CRBA Community Ministry @ Hillcrest needs an additional church to help with this ministry. The help is needed the first Wednesday of every month beginning in August. We are looking for a church or Sunday School Class who would provide a meal for 15 or less children once each month and spend time building relationships. If you can help us with this ministry or have questions please give us a call at 828-437-0137.
​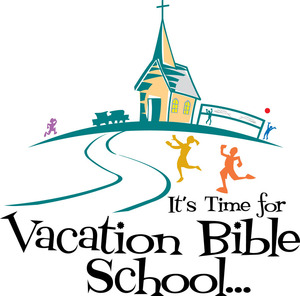 Antioch Baptist Church-July 15-19, 6:30 p.m. to 8:30 p.m. ​There will be classes for all ages through adult.
​Bridge 42-June 13-15, 6:00 p.m. to 8:30 p.m.
Burkemont Baptist Church-​July 8-12, 6:00 p.m. to 8:30 p.m. There will be an adult class each night from 6:45 p.m. to 7:45 p.m. in the Sanctuary
​Catawba Valley Baptist Church-June 18-21, 6:30 p.m. to 8:30 p.m. ​There will be a VBS kickoff on Saturday June 16 at 12:00 p.m. at the church.
​East Valdese Baptist Church-July 29-August 1, 6:00 p.m. to 8:30 p.m. ​Family night with free dinner August 1.
​Grace Baptist Church-June 10-14, 6:00 p.m. to 8:30 p.m. ​Classes for nursery through high school.
High Peak Baptist Church-June 18-22, 5:45 p.m. to 8:45 p.m. ​Dinner will be served nightly. Classes for ages 3 through adult. If you need transportation assistance please contact the church at 828-437-8619.
​Hopewell Baptist Church-​June 10-14, 5:00 p.m. to 8:00 p.m. Dinner to be served nightly.
​Oakridge Baptist Church-July 22-27, 6:00 p.m. to 8:30 p.m. ​Meal provided each night at 5:00 p.m.
​Pleasant Ridge Baptist Church-June 24-28, 6:00 p.m. to 8:30 p.m.
​Walker Road Baptist Chruch-August 12-16, 6:00 p.m. to 8:00 p.m. ​Dinner to be served nightly. Classes for all ages through adult.
​Wilkies Grove Baptist Church-June 10-14, 6:00 p.m. to 8:15 p.m.
​Zion Baptist Church-June 11-15, 5:30 p.m. to 8:30 p.m. Dinner to be served nightly
at 4:45 p.m.
Please bring your children and join us for a Video Game and Dessert Competition, Friday June 29 @ 6:00 p.m. @ East Valdese Baptist Church. For the dessert portion students are invited to create a dessert on his or her own. They will be judged on appearance, taste and creativity and then they will be shared with the group. Participants should register by June 28 by calling 828-367-5631 or by emailing Christy Lowman @ chirstyssoaps@yahoo.com .
Cost is $5.00 per person and pizza will be served.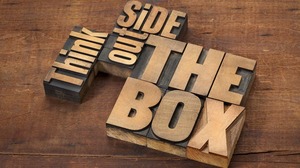 OUT of the Box
(Creative Ideas to Reduce Lostness in Burke County, NC)
Host a Block Party –Summertime is a great time to host an evangelistic block party in your community. Here are some keys for success:
         Prayer
         Planning
         Publicity (use Facebook ads, Twitter, Instagram, Radio PSA's, etc.)
         Have plenty of Smiling Volunteers
         Register Everyone
         Provide Food and Everything else Free of Charge
         Have a drawing for a bicycle or Kindle Fire (must be present to win)
         Present the Gospel and give an opportunity to respond
         Follow-up with decisions and prospects
         Use our CRBA Block Party Trailer. Call to reserve (free of charge for CRBA Churches)
Trailer includes:
01 –Large Generator (provide your own gas)
01 –Snow Cone Machine
01 –8 oz. Popcorn Machine (bags, oil, and popcorn not included)
08 –Chairs
02 –Folding Tables
01 –2 5/16" Hitch insert
01 –Corn Hole Set
01 –Spike Ball
01 –Cooler
11 –Hopping Balls
03 –Hand Pumps
02 –Tents
01 –Gas Grill (gas tank not included)
01 –9 Square in the air (3 bags and ball)
04 –Large Knocker Balls (Get from office)
02 –Small Knocker Balls (see above)
06 –Knocker Ball Patch Kits
01 –Inflator
04 –Straps
01 –Jack
01 –Parachute
01 –Spare Tire
02 –Packs of Gospel Tracts
03 –Extension Cords
​01 –KaneJam Set
Other Items Available:
Inflatable Outdoor Movie Screen
Video Projector
Sound System

The Lampung Pesisir in Indonesia
| | |
| --- | --- |
| Population: | 557,000 |
| Religion: | Islam |
| Status: | Unreached |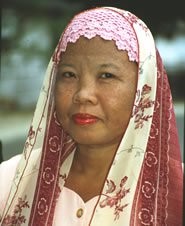 The Lampung Pesisir are followers of Sunni Shafi'I Islam. Even so, some people believe that certain graves and other spots are sacred places and hold magical powers, like the well at Pitu. Some people also place certain symbols, like a cross mark made using lime chalk, above their doors, windows and gates. They believe that these symbols can scare away evil spirits. For example, these symbols are especially used when a woman in the home is in late-term pregnancy, in order to chase away spirits called kuntilanak (a female zombie-like creature believed to be a woman who died in childbirth). There are a few Lampung Pesisir who have become Christians. Most of their extended families treat them harshly and attempt to deter them from converting. If they do convert, their families will continually try to get them to return to Islam. After a while, they usually are accepted by the family again even though they are Christians.
Outreach Ideas –Scriptures, the Jesus film, and Gospel recordings are available in their language. Pray for workers. Pray for the believers among this people group that they will know that it is by grace they have been saved, not of works that they may not boast.
Ministry Partner News
Catawba Valley Baptist Church is currently seeking two people to join their staff. The positions are:
Minister of Music/Associate Pastor (full-time)
Church Pianist
If interested please contact pastor Dean Hart @ 828-850-0402 or pastordeancvbc@gmail.com
Grace Baptist Church is currently seeking a Minister of Music (part-time). If interested please contact Grace Baptist Church at 828-433-1508 or gbcmorganton@gmail.com
Missionary Ridge Baptist Church ​is currently seeking a Full-time Associate Pastor of Youth. Please send all resumes and references to Scott Walker @ http://mscottw@charter.net
Mount Calvary Baptist Church is seeking a part-time Youth Pastor. If interested please contact church @ (828) 879-8831.
Financial Snapshot
May 2018
Income: $12,831.14
Expense: $11,667.71
Difference: $1,163.43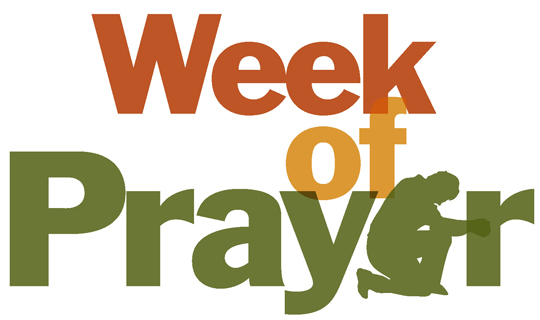 Please be in prayer for this week's Churches of the Week:
​
​
High Peak
(Pastor Kevin Purcell)
Hopewell
(Pastor Danny Emory)
​Icard's Grove
(Pastor Chris Decker)
Lakeview
​(Pastor Shane Epps)
Missionary Ridge
​(Pastor Chris Dale)
​Churches without Senior Pastors:
Amherst
Antioch
Burkemont
El Bethel
​Mount Calvary
Mountain View #1
​North Morganton
​Oak Ridge
Simply put, there is no single factor more important for the health and strength of a small church
than healthy relationships—with Jesus, with each other, and with the people you're trying to reach. –Karl Vaters from Small Church Essentials