CRBA Update                                                March 1, 2018

We are happy to have Carol Barnhardt as our guest speaker tonight, Thursday, March 1st, at Abele's in Morganton at 5:30 p.m. for our monthly Ministers' Wives Fellowship. This will be a time of great food, wonderful fellowship and inspiration so please join us for this very special gathering of godly women.
HELP NEEDED! As many of you know, we are renovating the house behind the CRBA office in order to sell it and apply the proceeds from the sale of the house to the existing debt (mortgage on the property) which is currently $243,000. At this point a tremendous amount of work has been accomplished with the help of Stephen Daniel and others. While much has been accomplished there is much work to still be done. That being said, it is time to come together and get it finished. We are looking for volunteers to help us finish this important project. If you are willing to help with any of the following tasks, please give us a call at our CRBA office.
Install plumbing fixtures (tubs, sinks, etc.)
Painting
Hanging Doors
Trim Work
Flooring​
I know each of you and all of our churches are concerned for those lost without Christ (63,000) in Burke County. While most in Burke County do not have a relationship with Christ there are areas where lostness is more concentrated. These are the areas we want to place significant emphasis, so please join me on Monday, March 12th at 10 a.m. as we share where these pockets are and then work together to find creative ways to reach them for Christ. We will have special guests from the Convention of N.C. and the North American Mission Board joining us so please do all you can to make this a priority on your calendar. This is for all pastors/staff and leadership and will include lunch.
Catawba River Baptist Association will be hosting a Leadership Roundtable for Senior Adult Church Ministries in Burke County on Tuesday, March 13th at 1:30 p.m. at our CRBA office in Morganton. This will be a time of brainstorming and information as Debra Kuykendall from the North Carolina Baptist Aging Ministry shares some creative ideas that can be used for Senior Adult ministries in local churches. Please join us for this fun and inspiring event.
This year's Associational Bible Drill and Speaker's Tournament will be Sunday, March 18th at 3 p.m. at Wilkies Grove Baptist Church in Connelly Springs. Bible Drill (Children & Youth) and Speakers Tournament (Youth) ministries are a great discipleship tool that helps students learn and memorize God's Word. For more information on this important discipleship ministry please give us a call at our CRBA office.
We had a wonderful time at this year's RA Racer Derby held at Oak Ridge Baptist. Thank you Oak Ridge for being a great host and thank you Phil Heavner (Associational RA Leader) for your wonderful leadership.
OUT of the Box
(Creative Ideas to Reach our Community for Christ)
EASTER WEEKEND: INVITING YOUR COMMUNITY
(adapted from Outreach Magazine)
1. Easter road show. Instead of putting all your resources into a large Easter church service, develop a team that can conduct Easter services—even a children's service featuring an egg hunt—at locations around your community. Housing projects, senior citizen developments, trailer parks, etc., are good places to start. You'll hit "low mobility" individuals and families who might never have the chance to visit your church and hear the Gospel.
2. Appreciation Easter lilies. Instead of spending money for Easter lilies to decorate the church, purchase lilies as a donation to local businesses, hospitals, law enforcement, schools, etc. Attach a small sign or tag from your church, "With appreciation during this Easter season."
3. Resurrection Run. Hold a Resurrection Run motorcycle rally each year and invite motorcycle enthusiasts from the community to participate.
4. Easter labyrinth. On Easter, promote a labyrinth experience featuring stations of the cross. Even unbelievers are interested in a spiritual experience that helps them learn about the true significance of Easter.
5. The empty egg. Offer a communitywide Easter egg hunt that involves several avenues to share the Gospel. From puppet ministry to a worship band, to sharing the parable of the empty egg (representing the empty tomb), you can use this event to introduce the community to Christ and invite them to Easter services.
6. Appreciation gift. Offer a free gift like an inexpensive Max Lucado book to the first 50 families who come to your service.
7. Canned food donations. Encourage everyone who attends your Easter service to bring canned food for a local food bank. Seeing the church serve others can offer unbelievers a different view of the church and ultimately cause them to be more open to hearing the Gospel.
8. Cross connection. Use the tradition of a flower cross at Easter. Buy hundreds of carnations and during the response time, invite people to place a flower in a large wooden cross framed with chicken wire.
9. The World's Biggest Easter Egg Hunt. The week before Easter, advertise a huge event called something like "The World's Biggest Easter Egg Hunt." Include inflatables, games, food, door prizes, free Bibles and music at the event. It makes it easy to invite the community back the next week for Easter services.
Ministry Partner News
Grace Baptist Church is currently seeking a Minister of Music (part-time). If interested please contact Grace Baptist Church at 828-433-1508 or gbcmorganton@gmail.com
Catawba Valley Baptist Church is currently seeking two people to join their staff. The positions are:
Minister of Music/Associate Pastor (full-time)
Church Pianist
If interested please contact pastor Dean Hart @ 828-850-0402 or pastordeancvbc@gmail.com
Join the Pregnancy Care Center as they celebrate 31 years of promoting and advocating life for babies, women, and families all across Burke County. The night will feature music by the Hipps Family, comedy by local comedian Bob Clark, and featuring speaker Henry Jernigan. Henry is a highly regarded pro-life speaker who has worked professionally in film, TV, radio, and theater. His messages combine humor and real life circumstances to enlighten communities about the amazing work of their local pregnancy center motivating them to get involved. Bring your church, your friends, or even your significant other for a night out! This is a free ticketed event, a love offering and pledge opportunity will take place at the end of the night for all who would like to be a part of the ministry of PCCOB.
The event will take place March 15th at 6 p.m. at Mount Home Baptist Church. To register and for more information please call 828-437-4357.
Come out and support the 2nd Annual South Mountain Baptist Camp 5K & Fun Run on Saturday, March 10th at Catawba Meadows Park in Morganton, NC! Registration will begin at 8AM, the 5K will begin at 9AM, and the 1-Mile Fun Run will begin at 9:45AM. There will be prizes for top finishers in each age category, as well as special treats waiting for everyone when they cross the finish line! Let your kids have fun by dressing up as their favorite superhero or princess for the Fun Run. You can register online at www.racesonline.com and searching "South Mountain Baptist Camp". We hope to see you all there!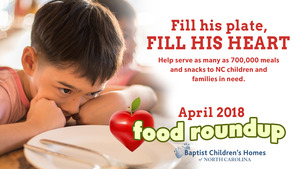 The Annual Baptist Children's Homes Food Roundup is coming up and we need your help. All of the items that are donated go to help feed children in need. Please take the time to look over the list below and bring any donations to the CRBA office. If you have any questions please call our office at 828-437-0137.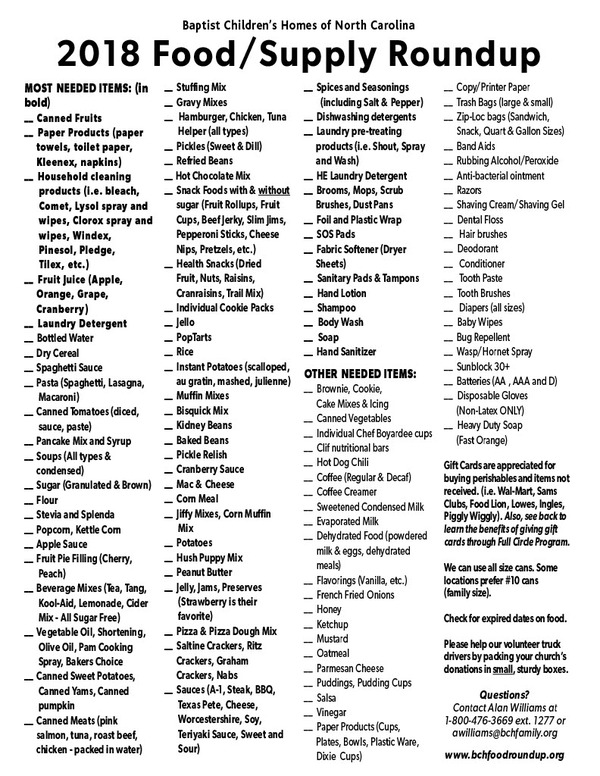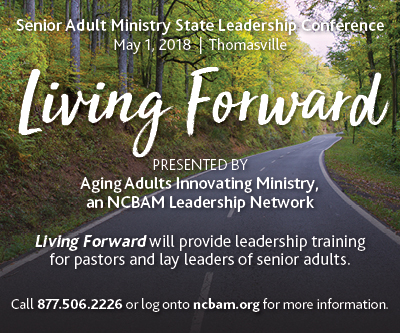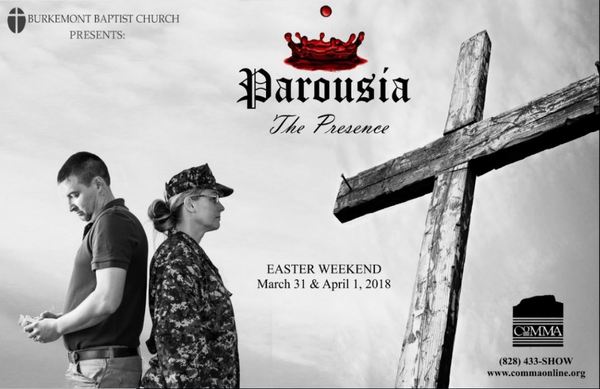 Please be in prayer for this week's Churches of the Week:
​​
Drexel FBC
(Pastor Michael Duncan)
​Drexel Memorial
(Pastor Lonnie Brown)
East Valdese
(Pastor Lee Harris)
El Bethel
(Interim Pastor
David Mills)
Enon
​(Pastor Gary Garner)
​Churches without Senior Pastors:
Amherst
Antioch
Brown Mountain
Burkemont
​Cornerstone
El Bethel
Mountain View #1
​Oak Ridge
You don't redefine your church for your community by changing your name, updating your sanctuary, or changing your music. You redefine the church for your community by how you serve it. You don't serve your community to get people into your church either. You serve the community to get your church, the people of your church, into the lives of the people in the community on a consistent basis.
–Mark Clifton