This week's update contains information regarding the Equip Conference, Women's Retreat, the NC Children's Home and much more.
---
---
A light meal will be provided at 6 p.m., the rally and breakout sessions will follow.
The list of classes available are below:
Revitalization for the Future: Steve Sells
Discipleship for the Future (Sunday School & Small Group):Robby Smith
Leadership for the Future (Deacon/Elder Ministry):Keith Dixon & Mike Chandler
Ministry for the Future (Missions/Evangelism):Jack Hodges
Prayer for the Future (Beginning a Prayer Ministry): Mark Mirza

Please call the CRBA office at (828)437-0137 to reserve your spot or for more information.
---
This April we will be collecting grocery store gift cards for our North Carolina Children's Homes. If you would like to provide food for these wonderful children being taken care of by the loving Children's Home of North Carolina, please purchase gift cards at any grocery store and bring them to our CRBA office. This is a great mission project for individuals, Sunday School classes and churches.
---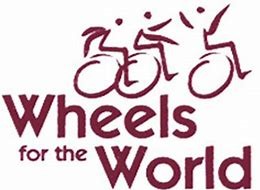 Our Association is partnering with Joni & Friends ministry in an effort to provide wheelchairs for those in need around the world. If you have a wheelchair you are not using (condition does not matter) please consider bringing it to our CRBA office in Morganton. We will be collecting wheelchairs over the next few months and then will repair them and give them to a person in need. This new ministry will bless families in locations around the world. To God Be the Glory!
---
The World Changers will be coming to Morganton, NC. July 15-20, 2019 hundreds of students from around the country will participate in multiple mission projects around the area for families in need. This year a record number of students have signed up to come to our area. We are going to be needing churches to help feed the mission team's lunch each day. Churches will provide lunch for 8-14 people, four consecutive days at the team's designated contruction site. We will also need volunteers to help at the school where the students will be housed. There are many ways to get invovled. For more information or to volunteer call the CRBA office at 828-437-0137.
---
CRBA will be hosting a Community Night of Prayer on the National Day of Prayer May 2nd from 7 to 8 p.m. at the chapel of the Waldensian Trail of Faith in Valdese. This will be a great time of worship and prayer as we seek the Father for help in our community. This is a free event (no offering will be taken) where pastors and community leaders will be leading this special time of prayer.
---
Creative Outreach Ideas to help churches reach communities for Christ
Become and Autism Friendly Church
Chances for children with disabilities never attending worship services:
Children with autism: 1.84 times higher
Children with depression and anxiety: 1.73 times higher
Children with conduct disorder or oppositional defiant disorder: 1.48 times higher
Children with a developmental delay or learning disability: 1.36 times higher
Children with ADD/ADHD: 1.19 times higher
What can churches to make kids with disabilities (and their families) feel welcome? Consider the following:
Some churches offer sensory-minimized services to those in need
Provide buddies to help children navigate services and transitions
Look at modifying spaces to better meet the needs of special needs families: family bathrooms, calming sensory-free rooms, or overflow rooms where the sermon can be heard and those who wander or make noises can be a little less conspicuous
---
---
Ministry Partner News
---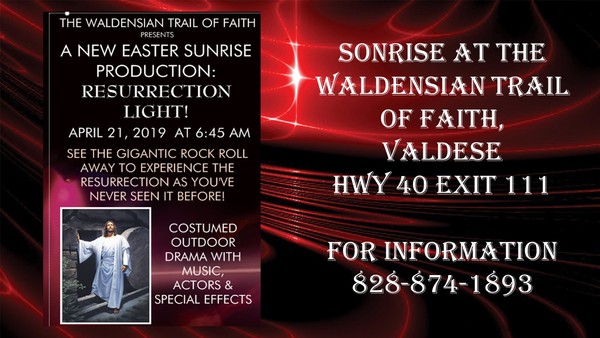 The Waldensian Trail of Faith in Valdese has researched and worked for a year to develop the New Easter Sunrise Production: "Resurrection Light!" Aril 21, 2019 at 6:45 a.m. at the trail on Church St.

Our efforts have resulted in a gigantic two-ton rock that rolls away by itself to experience the resurrection as you've never seen it before!

Ever wonder what it would have actually been like had you been there? That's the feeling you will experience at the trail Easter Sunday morning. Followed by a short service in a duplicate of the oldest protestant church located next to the cave. Free refreshments and fellowship will follow in the ajoining visitor center.

---
HICKORY GROVE BAPTIST CHURCH
Charlotte, NC – April 5-6 2019
Special features include Mission Breakout Sessions, Volunteer Supper, Mission Testimonies, Mission Fair Exhibits and much more. For more information contact
Tracey Ford at 800.395.5102 x 5596. Register online at baptistsonmission.org/events, deadline is March 29, 2019.
---
---
Make plans now!
2019 NC Baptist Ministers' Wives Retreat "The Journey"
July 8th – 10th, 2019
Caraway Conference Center – Sophia, NC
Featured Speaker Diane Nix
Single $220 Double $194 Price includes: 2 nights lodging & 6 meals
*Ministers' Wives and adult daughters are invited. This also includes wives of music ministers and youth ministers. Online registration WWW.NCBMINWIVES.WIXSITE.COM/NCBMW
---
---
Amherst Baptist Church is in search of a Part-Time Youth Pastor.
Send resumes to:
Amherst Baptist Church
P.O. Box 276
Drexel, NC 28619
---
Asheville Street Baptist Church is in need of a pianist. Please call Lynn Burnette at 828-439-2421 for more information.
---
Burkemont Baptist Church is currently seeking a minister of music. Burkemont is located in Morganton, NC. The church has two morning worship services at 8:30 a.m. and 11:00 a.m. that are blended in worship style. The church has an orchestra and is accustomed to praise and worship music as well as traditional hymns. We have a comprehensive music ministry with multiple choirs (preschool, children, youth/young adult and adult). We have a drama ministry that partners with the music ministry and participates in seasonal productions that are often on a large scale. We are looking for a man of God with a Master's Degree from a seminary of like faith and a man with a heart for ministry that goes beyond mere talent. Please send resumes to llane@burkemontbaptist.org.
---
Catawba Valley Baptist Church is currently seeking a Church Pianist. If interested please contact pastor Dean Hart @ 828-850-0402 or pastordeancvbc@gmail.com
---
El Bethel Baptist Church in Morganton, is searching God's Will for an Interim Part-time Music/Worship Leader. This vacancy has potential to become a part-time permanent position leading our uplifting Music and Worship Ministry. Candidates should be equipped with the following:
· A heart to follow Christ and make Him known
· Good organizational skills
· Ability to efficiently use technology
· Good communication skills
· Ability to read music and lead a choir
· A music degree is preferred
Please send resume's and questions to worshipleadersearchebbc@gmail.com.
---

First Baptist Church of Morganton has 55 adult choir robes by Collegiate Cap and Gown Co. available to a church (or churches) which may need them. They come in a variety of sizes from small to extra large. Each robe comes with 3 stoles, one a basic brown with red on the reverse, one purple with green on reverse and one white. The church also has 13 handbell robes, the same as the choir robes, but with cuffed sleeves and a handbell embroidered on the stole(s). If interested, please contact David Thayer, Minister of Music, at (828) 437-2544, x16, or email to dthayer@fbcmorganton.org
---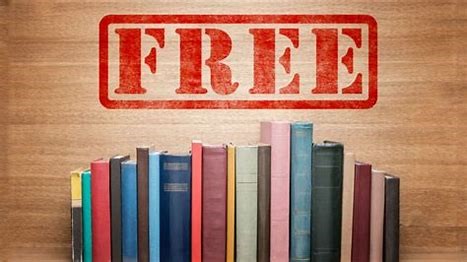 FBC Valdese has several never used copies of the following books:
Rick Warren's "Purpose Driven Life" (8) and "Purpose Driven Church" (10)
7 copies of "Really Bad Girls of the Bible" with workbooks. If you or your church would like one or all copies of this great book free of charge please call FBC Valdese at 828-874-2266.
---
Mount Calvary Baptist Church is currently seeking a Part-time Youth Pastor. If interested contact Pastor Stephen Collins @ http://pastor.mtcalvaryvaldese@gmail.com.
---
Oak Ridge Baptist Church is seekng a Part-time Youth Pastor.
Send resumes to:
Oak Ridge Baptist Church
Attention: Personnel Committee
7449 Oak Ridge Church Road
Connelly Springs, NC 28612
orbc@oakridgebaptistchurch.net
---
Zion Baptist Church is seeking a Full-Time Associate/Youth Pastor. Please send resume to zionbc.secretary@gmail.com or call the church office for more information 828-437-3080



---