CRBA Update                   ____________                     March 29, 2018
CRBA Office ​has a portable baptistry to give away free of charge. If your church is interested please contact Amy at the office 828-437-0137.
---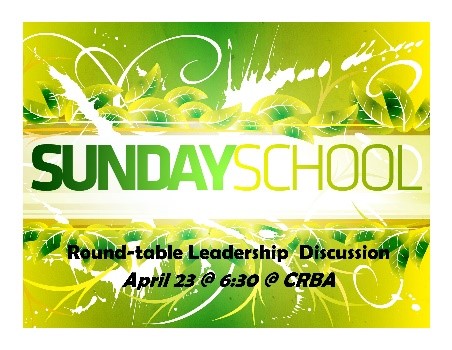 Our Sunday School Leadership Round-table training is designed to help Sunday School Directors, Teachers, and Pastors strengthen and grow their churches through discipleship using Sunday School as the tool. This will be a great time of sharing and receiving ideas so please join us at 6:30 on Monday, April 23rd at the Catawba River Baptist Association. Our Director of Missions (Robby Smith) will be leading the discussion.
---
HELP NEEDED! As many of you know, we are renovating the house behind the CRBA office in order to sell it and apply the proceeds from the sale of the house to the existing debt (mortgage on the property) which is currently $240,500. At this point a tremendous amount of work has been accomplished with the help of Stephen Daniel and others. While much has been accomplished there is much work to still be done. That being said, it is time to come together and get it finished. We are looking for volunteers to help us finish this important project. If you are willing to help with any of the following tasks, please give us a call at our CRBA office.
         Install plumbing fixtures (tubs, sinks, etc.)
         Painting
         Hanging Doors
         Trim Work
         Flooring​
​
---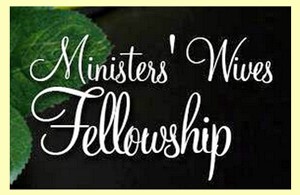 ​       April 5th at 5:30 p.m. Catawba River Baptist Association would like to invite all Minister's Wives to Abele's for a time of fellowship. Frances Hart wife of  Dean Hart, Pastor of Catawba Valley Baptist Church, will be sharing her testimony with the group. Please come join us dutch treat at Abele's.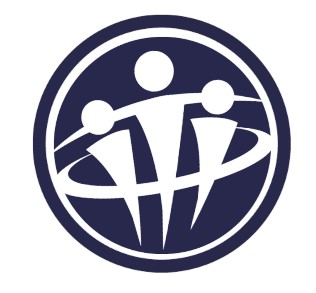 Our first ever Friends of Catawba River Baptist Association BenefitBanquet will be Tuesday, May 22 at 6 p.m. at Mount Home Baptist Church. Our special guest will be Rev. Dannie Williams who pastors the First Baptist Church of Lyons, Georgia. Dannie loves the Lord who has used him mightily as pastor, church planter, and church revitalizer having a world-wide ministry. Please join us as we ask God for the miracle of being a debt free Association. Tickets are available at $15 per person or $100 per table which includes 7 tickets. For tickets and more information please give us a call at 828-427-0137.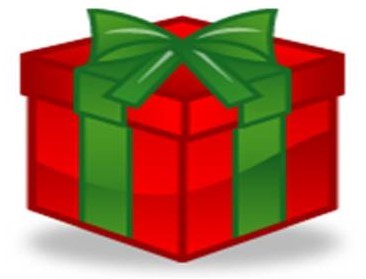 We are already working on this year's Toy Store Ministry and we need your help. We are beginning to work on the stockings to be given out and are in need of fabric. If you have fabric appropriate for stockings and are willing to donate it, please bring your donations to our CRBA office. Your help is greatly appreciated.
---
The Annual Baptist Children's Homes Food Roundup is coming up and we need your help. All of the items that are donated go to help feed children in need. Please take the time to look over the list below and bring any donations to the CRBA office. If you have any questions please call our office at
828-437-0137.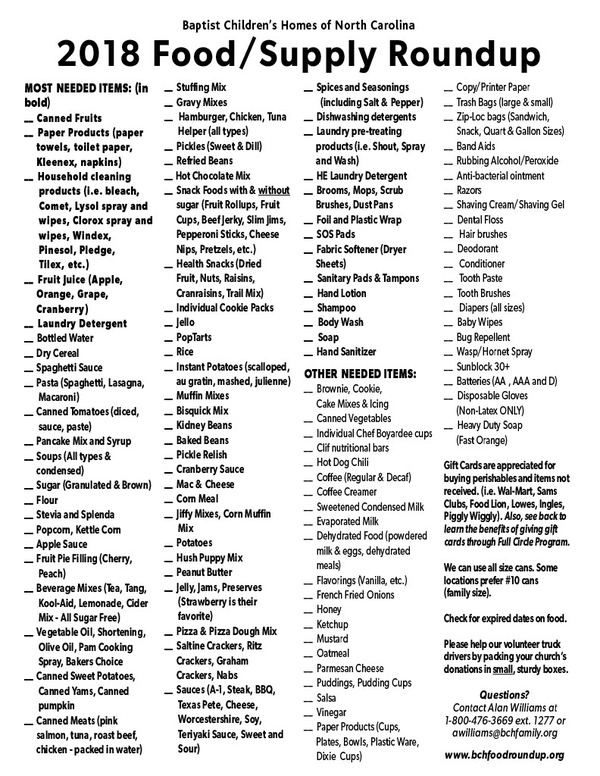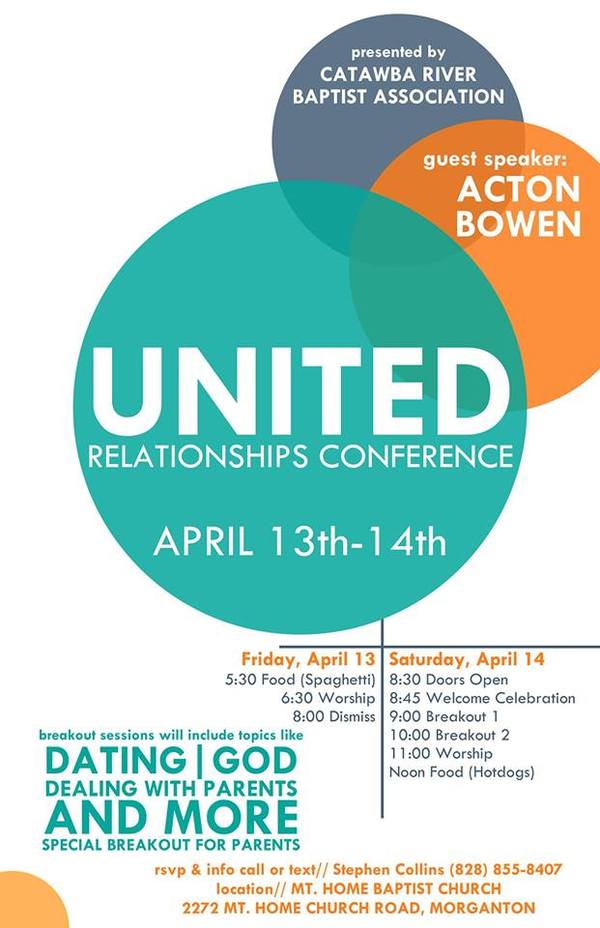 ---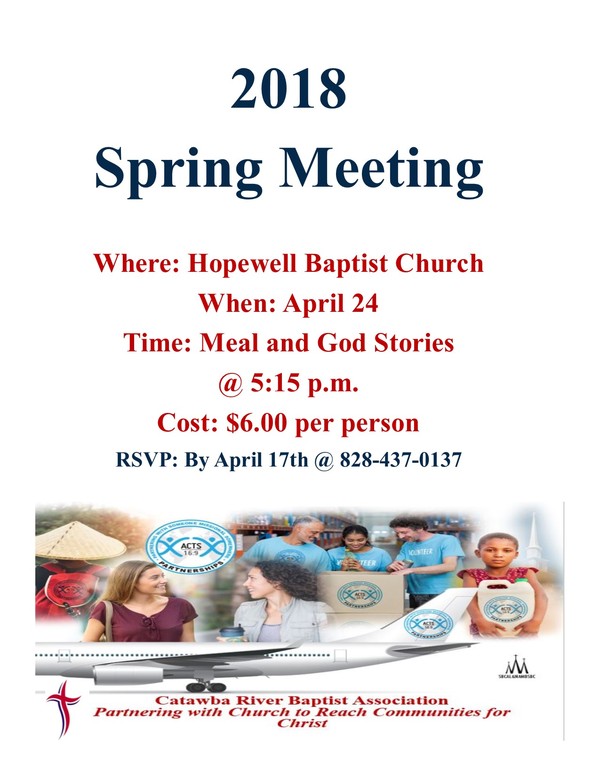 ---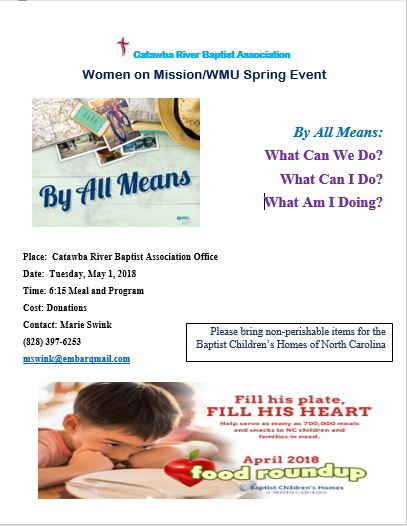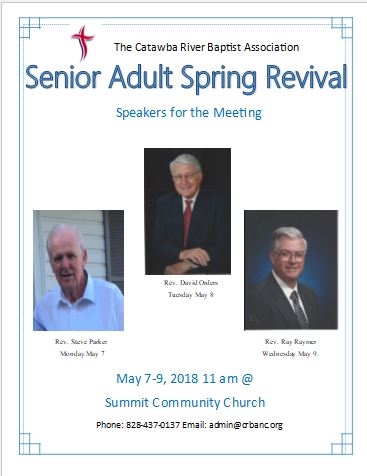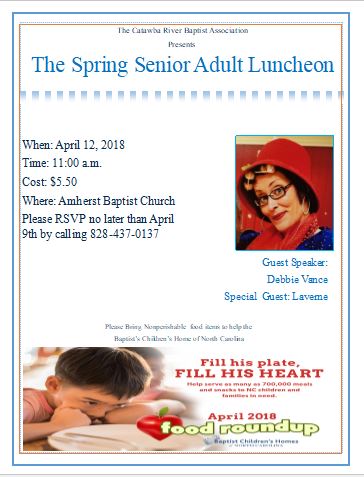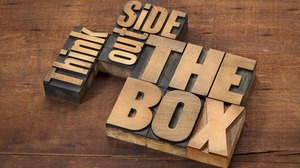 OUT of the Box
(Creative ideas to help Follow-up with Guests after Easter)
Before your Easter Sunday Service, hand out coupons to your guests that they can redeem for a free gift the next time they return to your church. This can be a great incentive for guests any time in any of your church services.
Immediately after your Easter Sunday Service, have prayer requests with self-stamped envelopes for them to mail back into your church. Be sure to include your church phone number on the prayer request in the event they might need to talk to the Pastor or someone to counsel with them regarding their prayer request. Make sure they know that you have a prayer group and Pastor(s) who will immediately pray over these requests when they come back in through the mail, and offer to pray with them before they leave.
Be sure to preplan for excellence in your Easter follow up. A well-organized plan might include a "we are so glad you came" before they leave the service. If you don't catch them before they leave then you can follow up with phone call, personal note, etc. Make sure they have some sort of card, etc. with your church service dates and times along with church address, phone, and other church information.
Everybody loves a church potluck dinner because we get to enjoy all the church ladies cooking in one setting and we only have to bring one dish. Invite your Easter Sunday guests to a church potluck dinner on the Sunday following Easter Sunday. You might have some sort of flyer to give them with the date and time of the potluck dinner.
---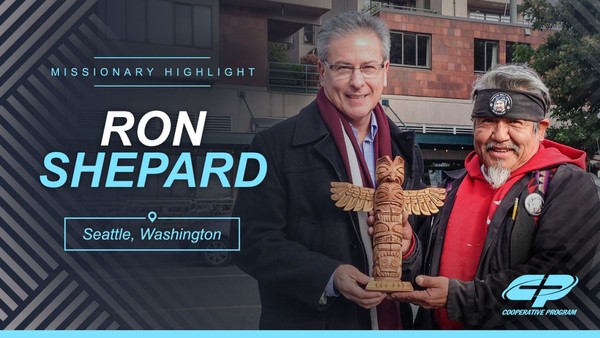 Today we're going to the Pacific Northwest, specifically Seattle, Washington, where our missionary, Ron Shepard, serves. We support Ron through our Cooperative Program giving.
About 4.7 million people live in the Seattle area, and they are some of our country's most highly educated people. More people there hold library cards, percentagewise, than any other city in America. But, sadly, they are not reading the Bible. Ron knows because he has studied the city and helps train church planters in how to serve there. Seattle has fewer than 200 Southern Baptist churches. Many more are needed.
Despite all this, Southern Baptists have started new churches all over the Seattle area. The work is slow, but Ron thinks they will plant another 135 new churches over the next five years. Today, let's pray for Ron Shepard as he serves in Seattle. Let's pray that hundreds of new churches can be started in the years ahead.
---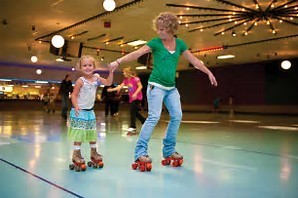 CRBA Men's Ministry will be hosting CRBA's Annual Family Skating Party for Burke County. Join us Sunday, May 20th from 2-4 p.m. at the Skating Pavilion in Morganton. This will be a lot of fun so bring out the family and join us. Also, Catawba River Baptist Association will be taking care of the entrance fees and skate rentals so feel free to bring your family and friends!
---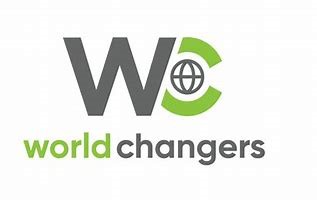 World Changers (helping CRBA change Burke County one family at a time) will be happening July 16-21 and we need your help. We need 12 additional men/women who will serve as Crew Chiefs for the teams of students. These folks should have some construction skills. We also need 2 more churches who will provide lunch for a team Tuesday through Friday. Lastly, we need churches to help clean the school each morning after the students leave for worksites each day. If you or your church can help us with any or all of these needs, please give us a call at our CRBA office at 828-437-0137.
---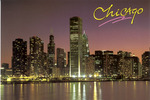 We are heading to Chicago July 21-27 and we want you to go with our team to minister through Vacation Bible Schools, light construction, personal evangelism and prayer walking. If you would like to join us on this great adventure please turn in your application form and deposit by Monday, April 23rd. For application forms and additional information please give us a call.
---
Ministry Partner News
Catawba Valley Baptist Church is currently seeking two people to join their staff. The positions are:
Minister of Music/Associate Pastor (full-time)
Church Pianist
Grace Baptist Church is currently seeking a Minister of Music (part-time). If interested please contact Grace Baptist Church at 828-433-1508 or gbcmorganton@gmail.com
---
---
Missionary Ridge Baptist Church ​is currently seeking a Full-time Associate Pastor of Youth. Please send all Resumes and references to Scott Walker
@ http://mscottw@charter.net
---
Zion Baptist Church ​is currently seeking a 15 passenger van to purchase. Please contact Doyle Beck at 828-403-8474 with any information.
---
---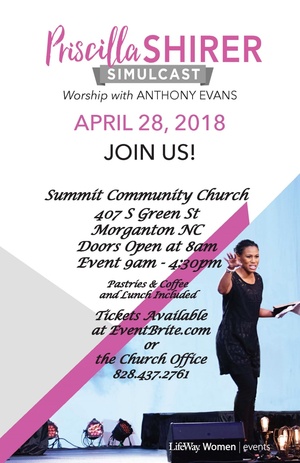 ---
---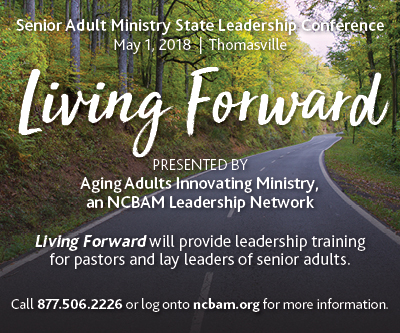 ---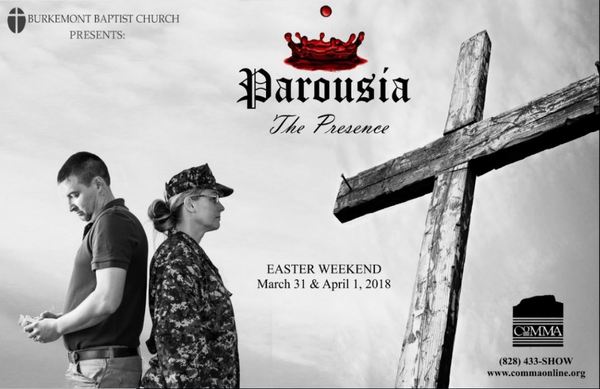 ---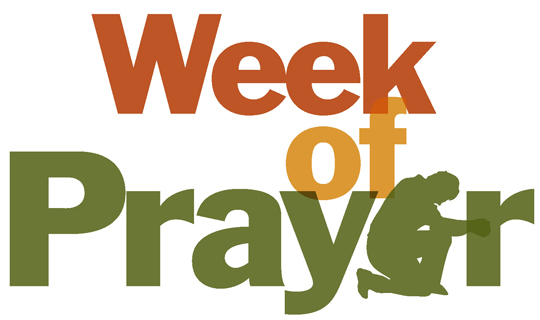 Please be in prayer for this week's Churches of the Week:
​​
Mountain View II
​(Pastor Kenneth Mashburn)
​Mull's Grove
​(Pastor Bud Jernigan)
New Hope in Christ
(Pastor Max Bristol)
North Laurel
​(Pastor Mike Wakefield)
North Morganton
​​(Pastor Kenneth Baker)
​Churches without Senior Pastors:
Amherst
Antioch
Brown Mountain
Burkemont
​Cornerstone
El Bethel
Mountain View #1
​North Morganton (May 1st)
​Oak Ridge
---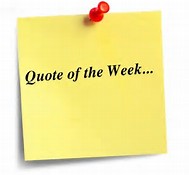 ​
Outside of the cross of Jesus Christ, there is no hope in this world. That cross and resurrection at the core of the Gospel is the only hope for humanity. Wherever you go, ask God for wisdom on how to get that Gospel in, even in the toughest situations of life.
-Ravi Zacharias