CRBA                                                   Update May 10, 2018
Thank you to all who supported the CRBA Senior Adult Revival this week hosted at Summit Community Church in Morganton. I am grateful for those who were able to join us and for the one who received Jesus as her Lord and Savior yesterday. God is amazing and I'm grateful for His work in our wonderful county. Also, thank you to Steve Parker, Ray Raymer and David Orders for preaching God's Word so effectively and to worship leaders Kevin Uhrich, Jon Calloway and John Setterlind for leading us into the presence of our Lord. Lastly, praise the Lord for the one person who gave her life to Christ.
Our community is blessed to have so much diversity and with that comes opportunities for churches to show that love of Jesus. We have many families with children of special needs and the church is in a perfect position to minister to these families with love, patience and understanding. With that in mind, CRBA will be offering training for churches and individuals next Tuesday, May 15th from 6-8 p.m. at our CRBA office in Morganton. Please put this on your calendar and make plans to join us.

Our first ever Friends of Catawba River Baptist Association Benefit Banquet will be Tuesday, May 22 at 6 p.m. at Mount Home Baptist Church. Our special guest will be Rev. Dannie Williams who pastors the First Baptist Church of Lyons, Georgia. Dannie loves the Lord who has used him mightily as pastor, church planter, and church revitalizer having a world-wide ministry. Please join us as we ask God for the miracle of being a debt-free Association. For FREE tickets and more information please give us a call at
828-427-0137.
CRBA Men's Ministry will be hosting CRBA's Annual Family Skating Party for Burke County. Join us Sunday, May 20th from 2-4 p.m. at the Skating Pavilion in Morganton. This will be a lot of fun so bring out the family and join us. Also, Catawba River Baptist Association will be taking care of the entrance fees and skate rentals so feel free to bring your family and friends!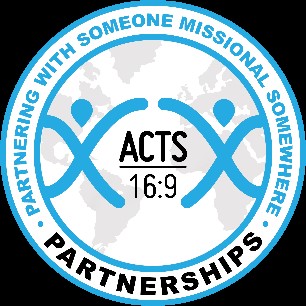 The annual Week of Prayer for Associational Missions begins Sunday, May 20 and we ask you take time that week to pray for our Association and the ministry it provides locally and globally. To help you with this effort we would consider it an honor to provide prayer guides, flyers, and bulletin shells for you and your church. For any or all of these resources please call the CRBA office at 828-437-0137.
World Changers (helping CRBA change Burke County one family at a time) will be happening July 16-21 and we need your help. We need 12 additional men/women who will serve as Crew Chiefs for the teams of students. These folks should have some construction skills. We also need 2 more churches who will provide lunch for a team Tuesday through Friday. Lastly, we need churches to help clean the school each morning after the students leave for worksites. If you or your church can help us with any or all of these needs, please give us a call at our CRBA office at 828-437-0137.

1st Annual
Toy Store Benefit
Golf Tournament
Quaker Meadows Golf Club
July 14, 2018
Hole Sponsors: $100 Team: $200 or $50 per Golfer
Captains Choice
Prizes for 1st, 2nd, and 3rd place
$10 for two red tees. $10 for two mulligans. Only two each player Raffle will be held for prize package.
Call Rev. Earl Cross to book a team or to sponsor a hole.
Home: 828-439-8502 Cell: 828-443-1723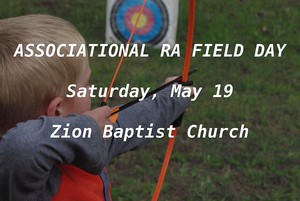 10:30 a.m. – 2:30 p.m.
Program fee $5 each person
Program and lunch
Program
11:00 a.m. Missions Presentation
12:15 Lunch
12:45 Field Day Activities
including:
Races Target Shooting
Softball Throw Air rifle
Frisbee Challenge Archery
Slingshot
2:20
Closing ceremony
Groups planning to attend are urged to inform Phillip Heavner by May 17 of the approximate number coming, by phone, 828-502-9318, or e-mail, pmheavner@hotmail.com.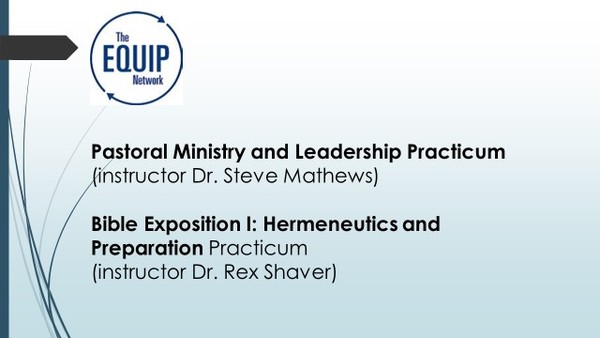 Beginning August of this year we will be hosting seminary accredited courses at our Catawba River Baptist Association office in Morganton. This is a great opportunity to begin (or continue) your seminary education in your own town. All courses offered on our CRBA campus are accredited through SACS and offered in partnership with Southeastern Baptist Seminary. For more information or to register please contact our CRBA office at
828-437-0137.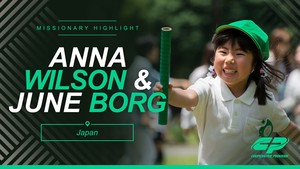 Please pray for Anna Wilson and June Borg who serve as our missionaries and are supported through the mission gifts of our CRBA churches. Japan (where they serve) has proven to be very resistant to the gospel where less than one percent of the people are Christians. Today, let's pray for Anna and June as they serve in a difficult place where the language is very difficult to learn.
OUT of the Box
(Creative Ideas to Reduce Lostness in Burke County, NC)
Summer Outreach Ideas -Lifeway
1. Do a free outdoor family movie night, projecting on a large exterior wall.
2. Challenge every church member to plan a "Cookout with Your Neighbors" at their home sometime during July to develop friendships and invite neighbors to church.
3. You can expand your church-wide picnic into a city-wide event, with special invitations to VBS and church daycare families?
4. Invite the community to attend your kids' camps, Vacation Bible School or Wednesday night salad suppers. You may be surprised how many participate when invited!
5. For the Sunday prior to July 4th, plan a "red, white and blue jean" Sunday. Invite local government leaders to attend your worship service, present them a gift, and voice a prayer for them.
6. Outdoor Concert: Invite the entire community to a free outdoor concert on the church lawn.
Ministry Partner News
Catawba Valley Baptist Church is currently seeking two people to join their staff. The positions are:
Minister of Music/Associate Pastor (full-time)
Church Pianist
If interested please contact pastor Dean Hart @ 828-850-0402 or pastordeancvbc@gmail.com
Grace Baptist Church is currently seeking a Minister of Music (part-time). If interested please contact Grace Baptist Church at 828-433-1508 or gbcmorganton@gmail.com
Missionary Ridge Baptist Church ​is currently seeking a Full-time Associate Pastor of Youth. Please send all resumes and references to Scott Walker
@ http://mscottw@charter.net
Mount Calvary Baptist Church is seeking a part-time Youth Pastor. If interested please contact church @ (828) 879-8831.
CRBA Office​ There is a box of unused church bulletins at the Office, free to any church in need of them. There are about 50 of each style and there are several styles in the box. Please stop by or call with questions.


You are invited to
Mimosa Christian Counseling Center's
Drop-In Open House
Monday, May 21
12:00-2:00 p.m.
Lunch will be served.
220 Burkemont Avenue
Morganton
Come meet the staff and learn more about the ministry, especially
how we share God's Grace and Word with those who need
hope, healing, and strength for life's journey.
Please RSVP by Wednesday, May 16, by leaving a phone message at 433-5600 or by e-mailing mimosachristian@bellsouth.net. If you are not able to RSVP and then find that you can attend, please feel free to come!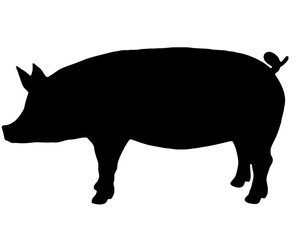 ​​
Drexel First Baptist Church
Missions BBQ Lunch
Friday May 11, 2018
​BBQ, Baked Beans, Cole Slaw, Bun, Dessert
$8.00 per plate
Chopped $8.00 per lb.
​Drive Thru from 11:30 am-1:00 pm
​(Church Picnic Shelter)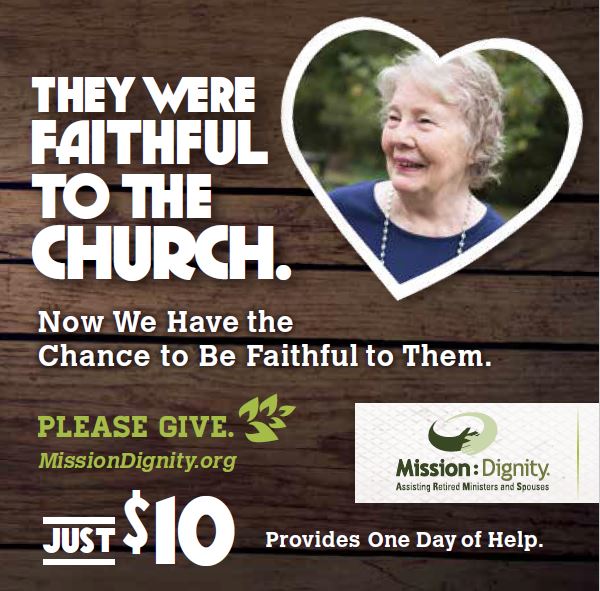 Please be in prayer for this week's Churches of the Week:
Brookwood
​(Pastor
Earl Cross)
Brown Mountain
​(Pastor
​Luke Gwynn)
​Catawba Valley
(Pastor
​Dean Hart)
​Central
(Pastor
Thom Hartman)
Community Missionary
(Pastor
Tony Land)
​Churches without Senior Pastors:
Amherst
Antioch
Burkemont
El Bethel
​Mount Calvary
Mountain View #1
​North Morganton
​Oak Ridge

"Every Christian should be both conservative and radical; conservative in preserving the faith and radical in applying it."
–John Stott
​