CRBA Update                                May 17, 2018
Our first ever Friends of Catawba River Baptist Association Benefit Banquet will be Tuesday, May 22 at 6 p.m. at Mount Home Baptist Church. Our special guest will be Rev. Dannie Williams who pastors the First Baptist Church of Lyons, Georgia. Dannie loves the Lord who has used him mightily as pastor, church planter, and church revitalizer having a world-wide ministry. Please join us as we ask God for the miracle of being a debt-free Association. For FREE tickets and more information please give us a call at 828-427-0137.
​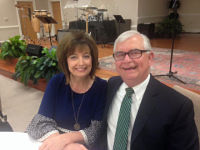 Ministers and thier wives are encouraged to join us Wednesday May 23 at 9:00 a.m. for a free breakfast at Timberwoods. Special guest Dannie Williams and his wife Gwynn will be joining us. Dannie will be sharing with the Pastors about pastoring churches as well as church revitalization and Gwynn will be sharing with the ladies about life as a Pastor's wife. Please plan to be with us.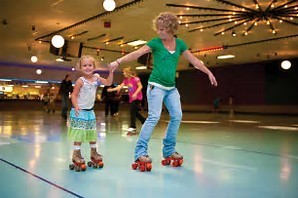 CRBA Men's Ministry will be hosting CRBA's Annual Family Skating Party for Burke County. Join us this Sunday, May 20th from 2-4 p.m. at the Skating Pavilion in Morganton. This will be a lot of fun so bring out the family and join us. Also, Catawba River Baptist Association will be taking care of the entrance fees and skate rentals so feel free to bring your family and friends!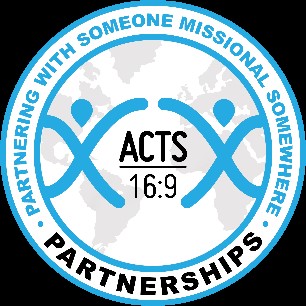 The annual Week of Prayer for Associational Missions begins this Sunday, May 20 and we ask you to take time that week to pray for our Association and the ministry it provides locally and globally. To help you with this effort we would consider it an honor to provide prayer guides, flyers, and bulletin shells for you and your church. For any or all of these resources please call the CRBA office at 828-437-0137. Please look below for the daily prayer guide.
2018 Week of Prayer for the Catawba River Baptist Association
"Partner With Someone Missional Somewhere"
"…come over into Macedonia, and help us" Acts 16:9
Day One: Sunday
PRAY TODAY for . . . A Debt-free Association – Pray that God will use the May 22nd "Friends of CRBA Banquet" to completely payoff the existing debt in order to do more in missions in Burke County, our state, nation and world. Pray for the sale of the CRBA house, with the purpose of removing the CRBA debt.
Day Two: Monday
PRAY TODAY for . . . Church Revitalization – Pray for churches seeking a future filled with life and vitality. Pray for churches who are plateaued or in decline to allow CRBA to help them become healthy and vibrant once again.
Day Three: Tuesday
PRAY TODAY for . . . Church RePLANTS – Pray for churches that are considering a fresh new start. Pray for the members of the willing churches to yield to His will.
Day Four: Wednesday
PRAY TODAY for . . . Church Plants – Pray for CRBA as we partner with churches to plant new churches in order to reach the lost for Christ both locally and globally.
Day Five: Thursday
PRAY TODAY for . . . CRBA's Ministry in Gov't Housing – Pray for at least three additional churches to help us staff and grow the ministry to families in gov't housing facilities in Burke County.
Day Six: Friday
PRAY TODAY for . . . World Changers & Toy Store – Pray for our upcoming World Changers & Toy Store events, and consider serving as a volunteer.
Day Seven: Saturday
PRAY TODAY for . . . Churches delivering the gospel to our Nation and World
– Pray for our Mission Partnerships with Chicago, IL., and Solor, Indonesia, also consider participating in a CRBA trip to one or both of these locations.
Day Eight: Sunday
PRAY TODAY for . . . Those Without Christ in Burke County – Pray God will use you and your church to reach the estimated 63,000 people in our county who don't have a relationship with Jesus. As you are able, begin to pray for them by name.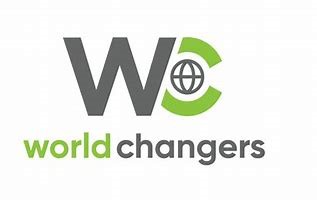 World Changers (helping CRBA change Burke County one family at a time) will be happening July 16-21 and we need your help. We need 12 additional men/women who will serve as Crew Chiefs for the teams of students. These folks should have some construction skills. We also need 2 more churches who will provide lunch for a team Tuesday through Friday. Lastly, we need churches to help clean the school each morning after the students leave for worksites. If you or your church can help us with any or all of these needs, please give us a call at our CRBA office at 828-437-0137.

1st Annual
Toy Store Benefit
Golf Tournament
Quaker Meadows Golf Club
July 14, 2018
Hole Sponsors: $100 Team: $200 or $50 per Golfer
Captains Choice
Prizes for 1st, 2nd, and 3rd place
$10 for two red tees. $10 for two mulligans. Only two each player Raffle will be held for prize package.
Call Rev. Earl Cross to book a team or to sponsor a hole.
Home: 828-439-8502 Cell: 828-443-1723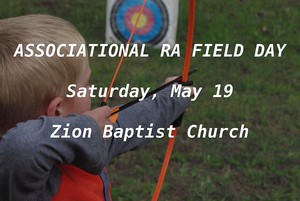 10:30 a.m. – 2:30 p.m.
Program fee $5 each person
Program and lunch
Program
11:00 a.m. Missions Presentation
12:15 Lunch
12:45 Field Day Activities
including:
Races Target Shooting
Softball Throw Air rifle
Frisbee Challenge Archery
Slingshot
2:20
Closing ceremony
Groups planning to attend are urged to inform Phillip Heavner by May 17 of the approximate number coming, by phone, 828-502-9318, or e-mail, pmheavner@hotmail.com.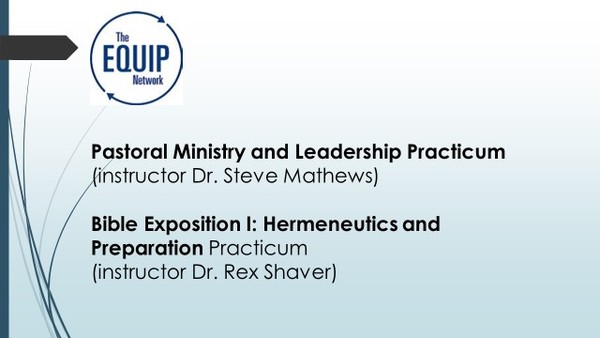 Beginning August of this year we will be hosting seminary accredited courses at our Catawba River Baptist Association office in Morganton. This is a great opportunity to begin (or continue) your seminary education in your own town. All courses offered on our CRBA campus are accredited through SACS and offered in partnership with Southeastern Baptist Seminary. For more information or to register please contact our CRBA office at 828-437-0137.


Your Catawba River Baptist Association is partnering with Burke Hospice & Palliative Care to offer a grief recovery group beginning Tuesday, June 5th at our CRBA office. GriefShare is where a friendly, caring group of people walk through life's most difficult experiences. Built around a 13-week video curriculum, GriefShare support group meets weekly to help those who face the challenges of grief and want to move from mourning to joy using scripture. To sign up for this special ministry please call 828-879-1601. Rev. Ken Baker of Hospice will be the facilitator.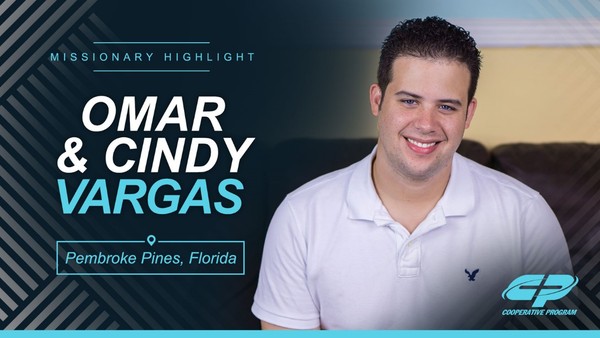 Please pray for one of our North American church planters who is starting a new church in Pembroke Pines, Florida, which is a city of more than 150,000 people. There is a large gang presence, alcohol, and drug abuse in the area. Pastor Omar Vargas, our church planter, knew about these kinds of needs in South Florida because this is where he grew up. He says people have many needs but they need the gospel of Christ most of all. Please pray for Omar, his wife, Cindy, and their family as he plants this new work which is supported by our CRBA churches through Cooperative Program giving.
Ministry Partner News
Catawba Valley Baptist Church is currently seeking two people to join their staff. The positions are:
Minister of Music/Associate Pastor (full-time)
Church Pianist
If interested please contact pastor Dean Hart @ 828-850-0402 or pastordeancvbc@gmail.com
Grace Baptist Church is currently seeking a Minister of Music (part-time). If interested please contact Grace Baptist Church at 828-433-1508 or gbcmorganton@gmail.com
Missionary Ridge Baptist Church ​is currently seeking a Full-time Associate Pastor of Youth. Please send all resumes and references to Scott Walker @ http://mscottw@charter.net
Mount Calvary Baptist Church is seeking a part-time Youth Pastor. If interested please contact church @ (828) 879-8831.​
There is a box of unused church bulletins at the CRBA office, free to any church in need of them. There are about 50 of each style and there are several styles in the box. Please stop by or call with questions.
Please be in prayer for this week's Churches of the Week:
Community of Drexel
(Pastor
Roger Webb)
​Connelly Springs FBC
​(Pastor
Danny Townsend)
Cornerstone
(Pastor
David Smith)
Cross Memorial
​(Pastor
​Jeff Beach)
​Drexel FBC
(Pastor
Michael Duncan)
​Churches without Senior Pastors:
Amherst
Antioch
Burkemont
El Bethel
​Mount Calvary
Mountain View #1
​North Morganton
​Oak Ridge
"Depend on it. God's work done in God's way will never lack God's supply. He is too wise a God to frustrate His purposes for lack of funds, and He can just as easily supply them ahead of time as afterwards, and He much prefers doing so."
-James Hudson Taylor​
​