CRBA Update                                                     May 3, 2018

Please continue to pray how God will use you and your church in our endeavor to eradicate lostness in Burke County. Our next meeting is planned for Monday, May 7th at 6:30 p.m. at our CRBA office. We will use this time to hear what the Lord has revealed to those who attended our last meeting and we will talk about ways our churches can be intentional in reaching the unchurched in Burke County. Please make plans to join us on Monday, May 7th and feel free to bring someone with you.

Our community is blessed to have so much diversity and with that comes opportunities for churches to show the love of Jesus. We have many families with children with special needs and the church is in a perfect position to minister to these families with love, patience and understanding. With that in mind, CRBA will be offering training for churches and individuals on Tuesday, May 15th from 6-8 p.m. at our CRBA office in Morganton. Please put this on your calendar and make plans to join us.
Our first ever Friends of Catawba River Baptist Association Benefit Banquet will be Tuesday, May 22 at 6 p.m. at Mount Home Baptist Church. Our special guest will be Rev. Dannie Williams who pastors the First Baptist Church of Lyons, Georgia. Dannie loves the Lord who has used him mightily as pastor, church planter, and church revitalizer having a world-wide ministry. Please join us as we ask God for the miracle of being a debt free Association. For FREE tickets and more information please give us a call at
828-427-0137.
CRBA Men's Ministry will be hosting CRBA's Annual Family Skating Party for Burke County. Join us Sunday, May 20th from 2-4 p.m. at the Skating Pavilion in Morganton. This will be a lot of fun so bring out the family and join us. Also, Catawba River Baptist Association will be taking care of the entrance fees and skate rentals so feel free to bring your family and friends!
World Changers (helping CRBA change Burke County one family at a time) will be happening July 16-21 and we need your help. We need 12 additional men/women who will serve as Crew Chiefs for the teams of students. These folks should have some construction skills. We also need 2 more churches who will provide lunch for a team Tuesday through Friday. Lastly, we need churches to help clean the school each morning after the students leave for worksites. If you or your church can help us with any or all of these needs, please give us a call at our CRBA office at 828-437-0137.
1st Annual
Toy Store Benefit
Golf Tournament
Quaker Meadows Golf Club
July 14, 2018
Hole Sponsors: $100 Team: $200 or $50 per Golfer
Captains Choice
Prizes for 1st, 2nd, and 3rd place
$10 for two red tees. $10 for two mulligans. Only two each player Raffle will be held for prize package.
Call Rev. Earl Cross to book a team or to sponsor a hole.
Home: 828-439-8502 Cell: 828-443-1723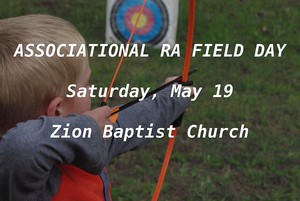 10:30 a.m. – 2:30 p.m.
Program fee $5 each person
Program and lunch
Program
11:00 a.m. Missions Presentation
12:15 Lunch
12:45 Field Day Activities
including:
Races                                 Target Shooting
Softball Throw                                 Air rifle
Frisbee Challenge                           Archery
Slingshot
2:20
Closing ceremony
Groups planning to attend are urged to inform Phillip Heavner by May 17 of the approximate number coming, by phone, 828-502-9318, or e-mail, pmheavner@hotmail.com.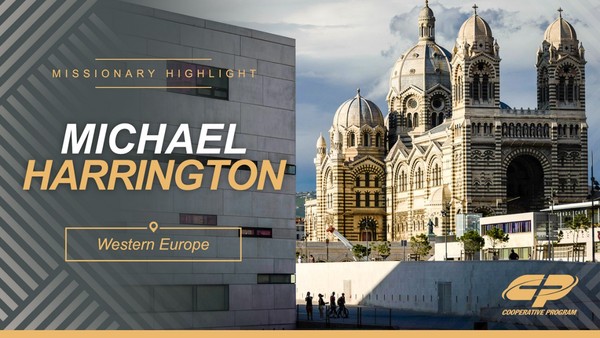 Our missionaries tell us that Western Europe is one of the hardest places in the world to
start churches. Europeans often reject Christianity even if they do not know much about
it. It usually takes a long time for a European to come to faith in Christ. Today we're going to pray for Michael Harrington, one of our missionaries who serves in Europe. Our CRBA churches support him through the Cooperative Program. Michael said he talked for a long time to a man named Alex, and finally he came to a Bible study however, he walked out in the middle of it. Those Christians in that room just could not be for real, he said. But Michael persisted and got Alex into months-long Bible study. Finally, God's truth began to get through to him as he wrote out hundreds of Bible verses so he could remember them, which lead him to receive Christ. Finally, Alex was baptized. Please pray for Michael as he teaches, coaches and works with people whose minds are closed—at least at first.
Ministry Partner News
Catawba Valley Baptist Church is currently seeking two people to join their staff.
The positions are:
Minister of Music/Associate Pastor (full-time)
Church Pianist
If interested please contact pastor Dean Hart @ 828-850-0402 or pastordeancvbc@gmail.com
Grace Baptist Church is currently seeking a Minister of Music (part-time). If interested please contact Grace Baptist Church at 828-433-1508 or gbcmorganton@gmail.com
Missionary Ridge Baptist Church ​is currently seeking a Full-time Associate Pastor of Youth. Please send all resumes and references to Scott Walker @ http://mscottw@charter.net
Mount Calvary Baptist Church is seeking a part-time Youth Pastor. If interested please contact church @ (828) 879-8831.
Macedonia Baptist Church ​​in Lincolnton is seeking a part-time worship leader.
Music ministry experience and/or music education will be taken into consideration. Resumes may be emailed to pastorsetzer@yahoo.com or mailed to Macedonia Baptist Church, Attention: Dr. Randy Setzer, 5286 E. Hwy. 150, Lincolnton, NC 28092.
CRBA Office​ There is a box of unused church bulletins at the Office, free to any church in need of them. There are about 50 of each style and there are several styles in the box. Please stop by or call with questions.


You are invited to
Mimosa Christian Counseling Center's
Drop-In Open House
Monday, May 21
12:00-2:00 p.m.
Lunch will be served.
220 Burkemont Avenue
Morganton
Come meet the staff and learn more about the ministry, especially
how we share God's Grace and Word with those who need
hope, healing, and strength for life's journey.
Please RSVP by Wednesday, May 16, by leaving a phone message at 433-5600 or by e-mailing mimosachristian@bellsouth.net. If you are not able to RSVP and then find that you can attend, please feel free to come!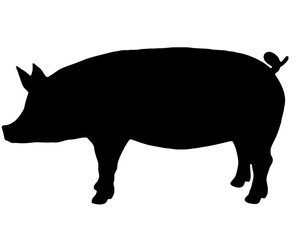 ​​Drexel First Baptist Church
Missions BBQ Lunch
Friday May 11, 2018
​BBQ, Baked Beans, Cole Slaw, Bun, Dessert
$8.00 per plate
Chopped $8.00 per lb.
​Drive Thru from 11:30 am-1:00 pm
​(Church Picnic Shelter)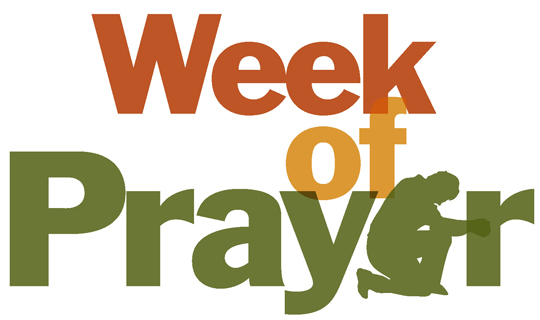 Antioch
​(Interim Pastor
Danny Ward)​
Asheville Street
(Pastor
Doug Goforth)
Bethel
(Pastor
Jeff Lane)
​Bethlehem
(Pastor
Steven Painter)
Bridge 42
(Pastor
​Jason Koon)
​Churches without Senior Pastors:
Amherst
Antioch
Burkemont
El Bethel
​Mount Calvary
Mountain View #1
​North Morganton
​Oak Ridge
We must allow the Word of God to confront us, to disturb our security, to undermine our complacency and to overthrow our patterns of thought and behavior.

–John Stott
CRBA Financial Snapshot
April 2018
​Income: $15,573.39
​Expenses: $16,442.71
​Deficit: $826.63