CRBA Update                                            May 31, 2018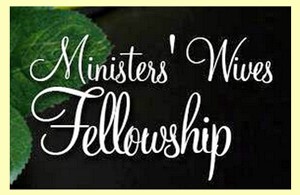 ​Ministers' Wives are invited to Abele's for our monthly time of fellowship on Thursday June 7th at 5:30 p.m. Our guest speaker will be Joanna Cunningham, wife of Justin Cunningham, Associate Pastor at El Bethel Baptist Church. We hope that you will be able to join us and look forward to seeing you there.
---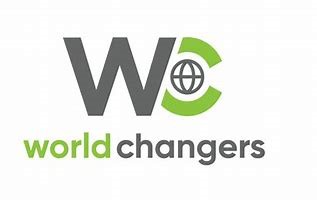 World Changers (helping CRBA change Burke County one family at a time) will be happening July 16-21 and we need your help. We need 12 additional men/women who will serve as Crew Chiefs for the teams of students. These folks should have some construction skills. We also need 2 more churches who will provide lunch for a team Tuesday through Friday. Lastly, we need churches to help clean the school each morning after the students leave for work sites. If you or your church can help us with any or all of these needs, please give us a call at our CRBA office at 828-437-0137.
---

1st Annual
Toy Store Benefit
Golf Tournament
Quaker Meadows Golf Club
July 14, 2018
Hole Sponsors: $100                 Team: $200 or $50 per Golfer
Captains Choice
Prizes for 1st, 2nd, and 3rd place
$10 for two red tees. $10 for two mulligans. Only two each player. Raffle will be held for prize package.
Call Rev. Earl Cross to book a team or to sponsor a hole.
Home: 828-439-8502 Cell: 828-443-1723
---
---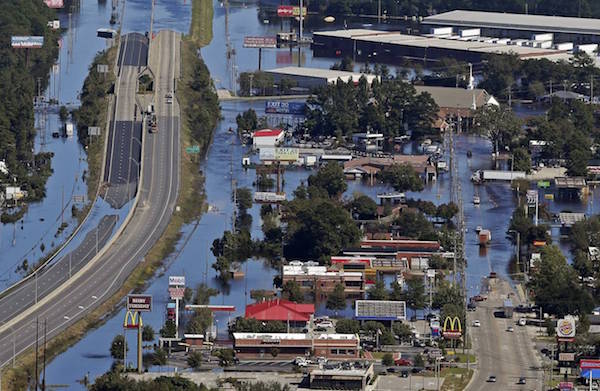 We have an exciting mission opportunity for folks in our Association. There are many people in the eastern part of our state who are still recovering from the devastation of hurricane Matthew. We want to take a group of workers August 6-10, 2018 to do clean-up and some construction in Lumberton, NC. This trip will not cost you anything as all supplies, lodging, and food will be provided free of charge.
If interested please call our CRBA office for more information and to register.
---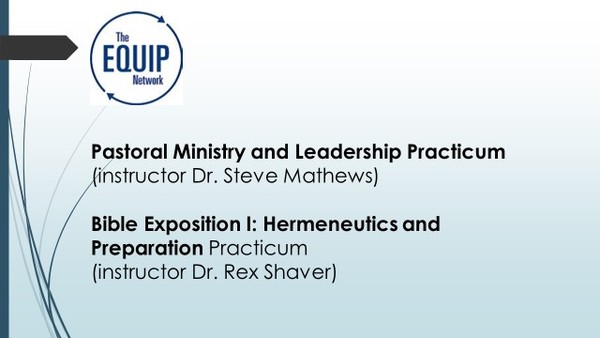 Beginning August of this year we will be hosting seminary accredited courses at our Catawba River Baptist Association office in Morganton. This is a great opportunity to begin (or continue) your seminary education in your own town. All courses offered on our CRBA campus are accredited through SACS and offered in partnership with Southeastern Baptist Seminary. For more information or to register please contact our CRBA office at
828-437-0137.
---

Your Catawba River Baptist Association is partnering with Burke Hospice & Palliative Care to offer a grief recovery group beginning Tuesday, June 5th at our CRBA office.
GriefShare is where a friendly, caring group of people walk through life's most difficult experiences. Built around a 13-week video curriculum, GriefShare support group meets weekly to help those who face the challenges of grief and want to move from mourning to joy using scripture. To sign up for this special ministry please call 828-879-1601. Rev. Ken Baker of Hospice will be the facilitator.
---
10 REASONS GUESTS DON'T RETURN TO YOUR CHURCH
Thom S. Rainer shares insights from guests after consulting hundreds of churches
Most church members have forgotten what it's like to be a first-time guest. They now have established relationships in the church. They love their church. Their biases tell them their church is great.
But many church members and leaders are wrong. When we asked hundreds of guests about their experiences visiting churches, it was not a pretty picture. We asked specifically why they did not return to a particular church. Here were their top ten responses:
1. The stand-and-greet time in the worship service was unfriendly and awkward. Some guests saw it as only a ritual for the members while others felt totally ignored or inundated with superficial greetings.
2. Unfriendly church members. Most church members don't usually speak to guest because they don't know them and instead retreat to the comfort of the holy huddles of the people they do know.
3. Unsafe and unclean children's areas. If your church does not have clear safety and security procedures, and if the children's area is not clean and sanitary, young families will not return to your church.
4. No place to get information on the church. Guests are trained to look for a central welcome and information center, however, some churches didn't have one or it was hidden or unmanned.
5. Bad church websites. The two critical items guest want to see on a church website are the physical address of the church and times of the services.
6. Poor signage. Guests get frustrated when they don't have clear directional signage for parking, the worship center, the children's area, and others.
7. Insider church language. Listen carefully to the words and conversations in the worship service. See if members say things that a first-time guest would not understand.
8. Boring or bad church service. In the digital age, with so many affordable resources, no church is allowed that excuse.
9. Members telling guests they were in the wrong pew or chair. In fact, the most common comment was, "You are sitting in my pew."
10. Dirty facilities. A dirty church communicates to the guest, "We really don't care."
---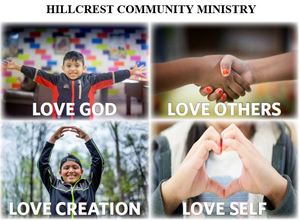 Our CRBA Community Ministry @ Hillcrest needs an additional church to help with this ministry. The help is needed the first Wednesday of every month beginning in August. We are looking for a church who would provide a meal for 15 or less children once each month and spend time building relationships. If you can help us with this ministry or have questions please give us a call at
828-437-0137.
---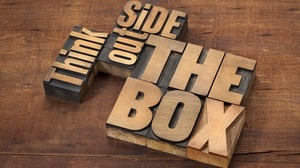 OUT of the Box
(Creative Ideas to Reduce Lostness in Burke County, NC)
Connect with your community this Spring and Summer by implementing one of these ideas:
-Rummage Sale –Host a community-wide sale at your church. Advertise it in local stores, gyms and restaurants as well as on your website and Facebook page. Accept donations from the community and engage your entire church……youth, small groups, etc. At the event, hand out free coffee, water, cookies, etc.; wash shoppers' cars; give away tote bags printed with your church's name and logo for easy shopping and church marketing. Note …….., this is not to be a fund-raiser for the church. If money is earned, consider donating it to a local charity or mission.
-Carnival/Block Party –Invite your neighbors over for a free cookout. Include activities for kids and their parents. Remember to reserve the CRBA Block party trailer (free of charge) for your carnival/block party.
-Community Clean-up Day –After getting permission from the appropriate city officials, go to local parks, and public areas to pick up trash. Have teams wear church T-shirts.
---

​Acehnese in Indonesia
The Aceh are a blend of many races, which explains why they are fairer skinned and taller than most other Indonesians. Most are either farmers or fishermen. Traditionally, most Aceh, both men and women, wore a sarong, a modest and colorful skirt. In recent years there has been a move towards Islamic dress and now the majority of women wear a head covering. Most men have no say in matters that deal with the home or even child rearing. The Aceh people are strict Sunni Muslims and have been very instrumental in spreading Islam throughout Indonesia and other parts of Southeast Asia.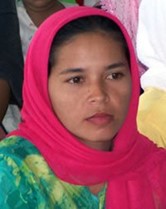 Ministry Obstacles
The Aceh people are one of the most strongly resistant people groups in the world to the good news of Jesus.
Outreach Ideas
Much focused, sustained prayer is needed for the Aceh people. Spiritual things are spiritually discerned. The Lord's Spirit can work in Aceh hearts to hunger to know Jesus, the Savior.
Pray for the Followers of Christ
There are very few followers of Jesus among the Aceh people. They need prayer support. Pray for their physical protection, and spiritual protection. Pray they will be tactful yet forthright in their quiet testimony for Christ. Pray they will consistently know the joy of Christ.
Pray for the Entire People Group
Pray for the fervency of the Aceh people toward Islam to be gradually redirected toward its proper object. Pray for a growing desire to know Jesus (whom Muslims call Isa al-Masih).
---
Ministry Partner News
Catawba Valley Baptist Church is currently seeking two people to join their staff. The positions are:
Minister of Music/Associate Pastor (full-time)
Church Pianist
---
Missionary Ridge Baptist Church ​is currently seeking a Full-time Associate Pastor of Youth. Please send all resumes and references to Scott Walker @ http://mscottw@charter.net
---
Mount Calvary Baptist Church is seeking a part-time Youth Pastor. If interested please contact church
@ (828) 879-8831.​
Please be in prayer for this week's Churches of the Week:
​
Friendship
(Pastor Phil King)
Gilead
(Pastor Billy Bollinger)
​Glen Alpine FBC
(Pastor John Terry)
Grace
(Pastor Marty Bess)
New Perspective
​(Pastor John Whisnant)
​Churches without Senior Pastors:
Amherst
Antioch
Burkemont
El Bethel
​Mount Calvary
Mountain View #1
​North Morganton
​Oak Ridge
---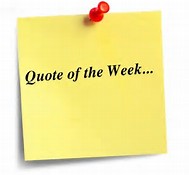 "Vibrant and living churches look after the interests of others. They are concerned for their communities. They open the door for others. But dying churches are concerned with self-preservation. They are concerned with a certain way of doing church. They are all about self. Their doors are closed to the community. And even more sadly, most of the members in the dying church would not admit they are closed to those God has called them to reach and minister." 
-Thom Rainer