Here is Catawba River Baptist Association Update containing the latest information regarding prayer conference calls, celebrating recovery, pedals for pastors and more.
I am excited to announce we are starting a weekly prayer conference call for all who would like to pray together during the week. We will begin next Monday, December 3rd at 10 a.m. and will continue with this weekly ministry each Monday thereafter. The Prayer Conference Call will not last longer than 15 minutes and you can also just call in and listen if you would prefer. Please join us by dialing 515-604-9862 and then put in the code 711285 followed by the # sign. Once done you will then be online with myself and others from our Association who will join together in prayer.
Ahar in India
Ahar is a sub-caste of the dominant shudra caste in India. They are Hindu by faith and worship Narsingdeo, their family deity and Ganwat, their village deity.
Ministry Obstacles: High caste communities may feel less need for a Savior than others do. Jesus said it is hard for the rich to enter the kingdom of heaven.
Outreach Ideas: Pray the Lord will give Ahar families understanding and responsive hearts as they hear about the love of Christ. Prayer will be needed to prepare hearts.
Pray for the followers of Christ: There may be absolutely no one within the Ahar community who knows Christ as Savior, at the present time. But pray for those the Lord will soon call to himself. Pray they will have power to grasp how wide and long and high and deep is the love of Christ. Pray for Scripture materials in both printed and recorded form, as well as for other materials to help them become firmly established in the faith.
Pray for the entire people group: Pray the Ahar caste will not be satisfied with their own righteousness. Pray they will deeply experience their need for forgiveness of sin, and for power to live this life. Pray for hungry hearts to know Christ.
Celebrate Recovery
 The churches of CRBA are concerned with the vast drug abuse present in Burke county and we want to help by beginning a Celebrate Recovery ministry. If God has put this type of burden on your heart and you are willing to help us begin and lead this ministry, please give us a call at 828-437-0137. You may also contact Robby at
rsmith@crbanc.org
. Your help and prayers are greatly appreciated.
Pedals for Pastors
We are happy to be partnering with pastor Pandu Maddala of Victory Baptist Association as he works with pastors in India to reach communities for Jesus. Most pastors in India pastor more than one church and they walk wherever they go. They are in need of 100 bicycles to help 100 pastors take the Word of God from village to village. The Catawba River Association is working to meet this need through the gifts of churches and individuals. If you, your Church, or Sunday School class would like to donate a bike (pedals for pastors) please send a check for $80 to CRBA and put on the memo line "Pedals for Pastors". Every dollar collected will be sent to India and will be used to purchase bicycles. Please send all donations to 1812 US 70 E., Morganton, NC.
OUT of the Box
(Creative Ideas to Reduce Lostness in Burke County)

1. Do a drama, musical or short stories acted out that create conversations and shares the message of Christ and His birth.
2. Do a living nativity outside and invite the community to come and see it.
3. Offer a free meal on Christmas Eve before your church service.
4. Have a lunch or dinner for your neighbors and share the Biblical account of Christ's birth from Luke.
5. Have your choir, band, or handbell choir perform in front of a local store. (Be sure to acquire permission from the manager beforehand)
6. Free firewood. Help cut utility costs and secure permission to give away cords of firewood outside local grocery and home stores, as well as Christmas tree lots.
7. Packages for the troops. Contact the United Service Organizations to send packages to troops serving overseas. Fill each package with necessities and comforts from home: cards and letters of thanks, phone cards and a Bible
Ministry Partner News
Understanding Resilience
Join us on December 13th, 2018 for a two part presentation on Understanding Resilience. Grace Baptist Church will host this event from 4 p.m. to 6:30 p.m. The documentary "Resilience: The Biology of Stress & The Science of Hope" will be the main focus followed by an hour of application through facilitated learning.
For more information or to register go to https://www.chsnc.org/event/resilience/.
_________________________________________________________________________________________________________________
Asheville Street Baptist Church
Is in need of a pianist. Please call Lynn Burnette at
828-439-2421 for more information.
Catawba Valley Baptist Church 
​Minister of Music/Associate Pastor (full-time)
Church Pianist
If interested please contact pastor Dean Hart @ 828-850-0402 or pastordeancvbc@gmail.com
First Baptist Morganton
 Currently has 55 adult choir robes that they would like to make available to another church. If your church is interested please contact David Thayer
@ 828-437-2544 ext 16.
Missionary Ridge Baptist Church
​Is currently seeking a Full-Time Associate Pastor of Youth. Please send all resumes and references to Scott Walker @
http://mscottw@charter.net
Mount Calvary Baptist Church
Is currently seeking the following to join their staff.
Part-time Youth Pastor
Part-time Secretary
If interested contact Pastor Stephen Collins @ http://pastor.mtcalvaryvaldese@gmail.com.
Zion Baptist Church
Is seeking a full time Associate/Youth Pastor. Please send resume to zionbc.secretary@gmail.com or call the church office for more information 828-437-3080.
---
Please be in prayer for this week's Churches of the Week:
High Peak
(Pastor
Kevin Purcell)
Hopewell
(Pastor
Danny Emory)
Icard's Grove
(Pastor
Chris Decker)
Lakeview
(Pastor
Shane Epps)
Missionary Ridge
(Pastor
Chris Dale)
​Churches without Senior Pastors:
Antioch
Bethel
El Bethel
​North Morganton
Smyrna
Walker Road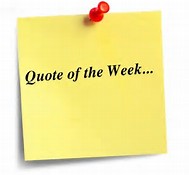 If your church spends more time sharing announcements in gathered worship than you spend praying in gathered worship you have a problem.
–Mark Clifton