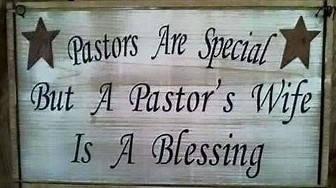 Our Ministers' Wives Fellowship will be tonight, November 5th at 5:30 p.m. at Friday Friends.
Join us for a great time of fun and fellowship!


 


CRBA TOY STORE MINISTRY Next Wednesday, November 11th we will be moving toys from Summit to our CRBA office in order to prepare for toy distribution which takes place December 7th and 8th. We need your help. If you can help us move toys next Wednesday beginning at 11:30 a.m. please let us know by calling (828-437-0137) or email (admin@crbanc.org). We will also need help organizing toys for distribution. Lastly, if you or your church have been collecting toys, please begin the process of transporting those toys to our CRBA office. We are very excited to see how God is going to use our evangelistic efforts again this year and we hope you will be part of this ministry. You can purchase toys or make a donation which will help bless the 400 children we will be ministering to this year. To make an online donation please go to www.crbanc.org and click on the donate button and specify "Toy Store".


 


Help and hope as you navigate the Upcoming Holiday Season
Wondering how you will survive the weeks surrounding Thanksgiving and Christmas? Are you dreading these holidays, knowing that everything has changed and that happy memories from past years can't be recreated?
Our Surviving the Holidays seminar on November 15 @ 2 p.m. at our CRBA Resource Center is especially for people who are grieving a loved one's death. In this helpful seminar, you will learn:
How to deal with the many emotions you'll face during the holidays What to do about traditions and other coming changes
Helpful tips for surviving social events
How to discover hope for your future

Here's what happens at a Surviving the Holidays seminar
This Surviving the Holidays event will last for about two hours. You'll be welcomed by warm, caring people who understand what you are going through and who want to help.
During the seminar, you will:
Watch a 40-minute video, filled with practical holiday survival tips and the real-life stories of people who have navigated the season after their loved one's death.
Hear other seminar attendees explain how they are dealing with the holidays.
Have the opportunity to share how grief is affecting you. (No pressure—this is optional. We want you to feel comfortable.)
This is a free seminar but it is recommended you call our CRBA Resource Center at 828-437-0137 as seating will be limited due to COVID restrictions.

Burke Changers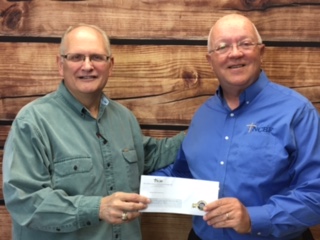 We are excited to announce we have been awarded a $1,000 Grant from the Baptist Foundation of North Carolina for the purpose on next year's Burke Changers Event. We are grateful to the Baptist Foundation for partnering with us as we work together to reach our Burke County communities for Jesus.
To God Be the Glory!


Partner News
Friendship Baptist Church, Hudson NC is seeking a part-time church secretary.  
– $15 per hour 
– 20 hours per week with a flexible schedule 
– Paid holidays and vacation days
Email resumes on or before November 1, 2020, to friendshipresumes@gmail.com


Church News
Burkemont Baptist has 150 wooden children's chairs they are willing to donate to a church in need. For more information please contact Giovonnia Hennessee at 828-437-2357

El Bethel Baptist Church in Morganton is seeking a full-time Associate Pastor of Worship and Youth to join their ministerial staff. Please send resumes and questions to worshipleadersearchebbc@gmail.com.

Mull's Grove has a Pulpit and Communion Table for sale. The cost is $1,000 for the pair. For more information please call pastor Drue at 504-239-6583.

Pleasant Hill Baptist is seeking a full-time Children's and Youth Ministry Pastor as well as a part-time Worship Pastor/Leader.

Rutherford College First Baptist is seeking a bi-vocational Pastor.