CRBA Update      November 9, 2017
Thank you High Peak church family for hosting our RENEW Sunday School Conference with Ken Hemphill. It was a great blessing and we truly appreciate your partnership. The conference was great but I know some of our churches were unable to join us. To download the Power Point presentation used by Ken please go to http://bit.ly/2yet2So.
---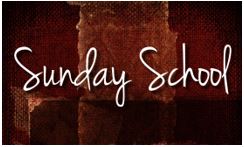 Our next opportunity for Sunday School training will be this Sunday, November 12th at 6 p.m. at East Valdese Baptist Church where I will be using our monthly Sunday School Mentoring time to speak on the subject of Organizing the Sunday School for Growth and Ministry.
In Sunday's session you will learn how having an organized Sunday School does the following:
   Enables the church to fulfill the Great Commission
   Serves as a master plan and thus helps avoid costly missteps
   Enables the church to manage its resources.
​   Provides for better communication.
​   Helps explain the creation of new units.
   Enhances the total ministry of the church.
Please join us this Sunday (and every 2nd Sunday of the month) as we learn to make disciples who make disciples. We will be meeting together in their Fellowship Hall.
---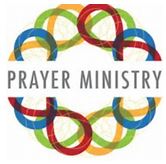 I'm excited to tell you our Spiritual Renewal Team is beginning a Prayer Ministry for our Association and Pastor Kevin Purcell of High Peak Baptist will be leading this ministry. This will involve each of our 66 CRBA churches and we are asking each church to designate a person to be their representative on this ministry. Most of this ministry will be done through a private Facebook group therefore, each representative should be somewhat familiar with Facebook and they must have a Facebook page. Once your church designates a person please contact Kevin Purcell at http://Kevin@kevinpurcell.org
---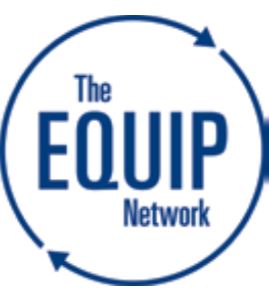 We are happy to announce beginning January 18th, 2018 we will be offering SACS Accredited seminary level classes at our Resource Center in partnership with Southeastern Baptist Theological Seminary. This partnership will allow both pastors and laymen (men and women) the opportunity to further their education while taking accredited seminary courses. We will be offering two courses (you can take one or both) which will take place on Thursday evenings beginning January 18th.
Courses being taught are the following:
Pastoral Ministry and Leadership Practicum (instructor Dr. Steve Mathews)
Bible Exposition I: Hermeneutics and Preparation Practicum (instructor Dr. Rex Shaver)
For more information on this new ministry of CRBA please give us a call at 828-437-0137.
---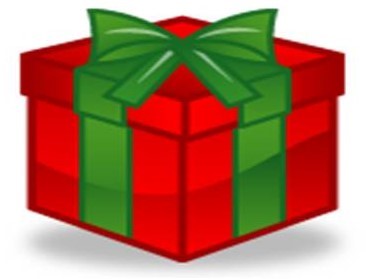 Toy Store is FAST approaching and we need your help. Please look over the list below and bring any donated items to our CRBA office. Your help is needed and appreciated!
​
Toys $12-$15
Kindle Fires
RC Toys
Soccer Balls
Candy
Tooth Brushes
Tooth Paste
Batteries (AAA, AA, C, D)
Funding $$$$$$$
Volunteers (please call our CRBA office)
---

On Saturday, November 18 our Royal Ambassador ministry will be hosting a Sailboat Race & Mission Study at First Baptist Church of Connelly Springs, beginning at 10 a.m. We will race in age groups like the RA Car Race, determined by the number of entrants. Following the races, around 12, there will be a hot dog lunch and an International Mission Study will be led by Phillip Heavner.  Please register by calling Phillip at 828-502-9318 by November 16. If you'd like help lining up the kits/materials to make the sailboats, please call Phillip. There will be an entry fee of $3 for each boat entered.
---
​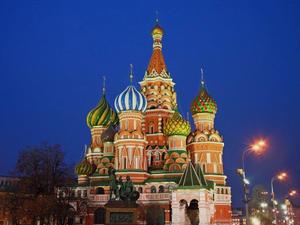 Russia: Kindness Express Mission Study for Children
If you would like to have a great mission study for children taught at your church we have a great opportunity for you. Phillip and Martha Heavner (East Valdese Baptist) are willing to travel to any of our CRBA churches to do this year's mission study "Russia: Kindness Express". If you would like for them to come to your church please call Phillip at 828-502-9318.
---
Ministry Partner News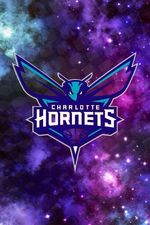 Faith and Family Night with the Charlotte Hornets
​Our Association has been invited to an exciting event at the Charlotte Hornets Game on Saturday, November 18th starting at 2 pm with a concert with Brandon Heath, at 3 pm there will be a Fan Fest Meet and Greet with the players and then the Charlotte Hornets will face the Clippers at 7 pm. Discount tickets are being offered and any group with 15 or more attending will have there name featured on the scoreboard. If you have any questions or would like to order tickets please contact:
​Nick Hodges at 704-688-9076 or nhodges@hornets.com
---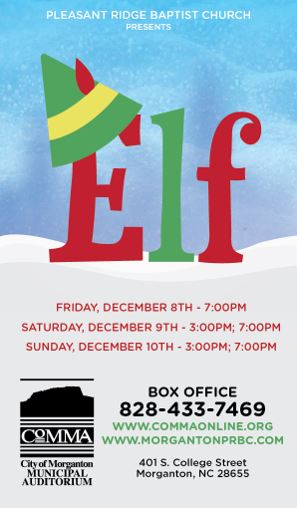 ​
Tickets are on sale now at the Box Office or at 
http://www.commaonline.org
---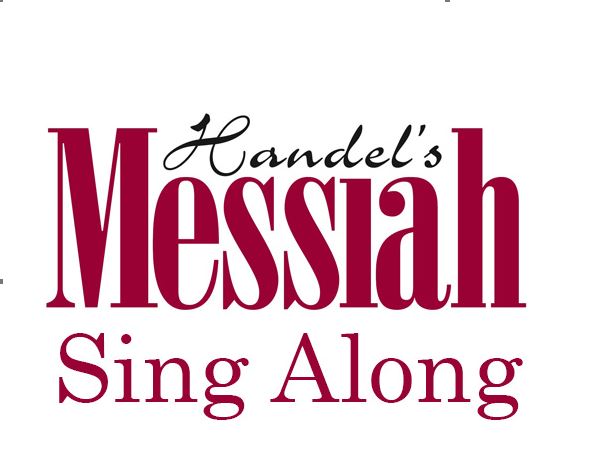 Nearly 275 years after it was first performed, Messiah has become a holiday season staple. Experience the joy of the season by singing along (or just listening!) to the much beloved music of Handel's Messiah. Singers are encouraged to bring a copy of the score if they have one (a limited number will be available at the door). The experience is unique and the chorus is you!
During the fall of 2016 Reuter Pipe Organ Company refurbished and significantly upgraded the First Baptist Church organ, restoring it to its original splendor – and more. The organ features three manuals, with 49 ranks of pipes, and its recent renovation has enhanced the instrument tremendously.
Organist Mrs. Rebecca Myrick-Poteat will accompany the soloists and assembled choir in this Messiah sing-along. A highly accomplished musician, Mrs. Myrick-Poteat holds degrees from Appalachian State University, Lenoir-Rhyne University, and the Cincinnati Conservatory of Music.
Event will be held at First Baptist Church – 502 West Union Street on
December 19, 2017 at 7:30 pm. Adult tickets: $7.00 Youth Tickets: $5.00
​Tickets available at the Comma Box Office or online @  http://www.commaonline.org  
Please be in prayer for this week's Churches of the Week:
​
Community Missionary
(Pastor Tony Land)Community of Drexel
​(Pastor Roger Webb)
​FBC Connelly Springs
(Pastor Danny Townsend)
Cornerstone
​(Interim Pastor
​David Smith)
Cross Memorial
​(Pastor Jeff Beach)
---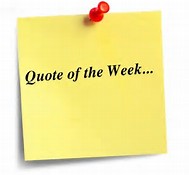 But God doesn't call us to be comfortable. He calls us to trust Him so completely that we are unafraid to put ourselves in situations where we will be in trouble if He doesn't come through.
​-Francis Chan
---
Upcoming Events
November
12–S.S. Mentoring @ East Valdese @ 6 p.m
14–Ministers, Church Secretaries and Spouses Christmas Party @ 6 p.m.
18–RA Sailboat Races
23–Thanksgiving (CRBA Office Closed)
December
3-Toy Store Set-up @ 1 p.m. @ Summit
4–Toy Store 8 a.m. to 8 p.m. @ Summit
5–Toy Store 8 a.m. to 8 p.m. @ Summit
6–Toy Store 8 a.m. to 4 p.m. @ Summit
7–Toy Store 8 a.m. to noon @ Summit
10–S.S. Mentoring @ East Valdese @ 6 p.m
25–Christmas
January 201811
–CRBA Prayer @ Morganton City Square @ 12
13–WMU Planning Meeting @ High Peak @ 9 a.m.
14–S.S. Mentoring @ East Valdese @ 6 p.m.
18–Church Strengthening Training @ 9 a.m.
20–Evangelism Training with Don Sunshine @ CoMMA
February
3–Men & Boys Wild Game Supper @ Mount Home @ 5 p.m.
8
–Church
Strengthening Training @ 9 a.m.
11
–S.S. Mentoring @ East Valdese @ 6 p.m.
13–Region 8 Missions Night
24–CRBA RA Racer Day
March
11–S.S. Mentoring @ East Valdese @ 6 p.m.
15–Church Strengthening Training @ 9 a.m.
17–State RA Racer Day
30–Good Friday
April
1–Easter
8–S.S. Mentoring @ East Valdese @ 6 p.m.
10–WMU Spring Missions Meeting @ 6:15
​​10-19- ​Solor Indonesia Mission Trip
12–Senior Adult Spring Outing @ noon
26–Church Strengthening Training @ 9 a.m.
28–CRBA Spring Fun Day @ Catawba Meadows Park from 10 a.m. to 2 p.m.
May
3–National Day of Prayer
4–Region 8 Disaster Relief Training (Iredell County)
6–S.S. Mentoring @ East Valdese @ 6 p.m.
7-9–Senior Adult Revival @ Summit
13–Mother's Day
17–Church Strengthening Training @ 9 a.m.
19–RA Field Day @ Zion from 1-6 p.m.
20–Children's Skating Party 2-4
28–CRBA Office closed in observance of Memorial Day
June
10-13–SBC
17–Father's Day
21–Church Strengthening Training @ 9 a.m.
July
4–CRBA Office closed in observance of Independence Day
12–Church Strengthening Training @ 9 a.m.
16-21–World Changers CRBA
August
4-10–Chicago Mission Trip
13–Region 8 Missions Conference
20-25–LoveLOUD
28–Men's Rally @
6 p.m.
30–Church Strengthening Training @ 9 a.m.
September
3–CRBA Office closed in observance of Labor Day
11–Equip Conference from 6-9 p.m.
20–Church Strengthening Training @ 9 a.m.
October
4–Senior Adult Fall Event
21–Fall CRBA Meeting and Worship Celebration @ Mount Home
November
5-6–N.C. Baptist Convention
19–Region 8 Men's Ministry Worship Rally
Monthly Events
-Minister's Wives Fellowship @ Abele's in Morganton @ 5:30 the first Thursday of every month
-Pastor Mentoring the third Monday of every month @ 10:30 a.m. at CRBA
Weekly Events
-Minister's Conference every Monday at 10:30 a.m. at CRBA
Dates to be planned/Confirmed
-Bible Drill
​-VBS Training
-Harvest Day @ the CoMMA (September 30 or October 7)