God moved in a mighty way this past Sunday evening. Our CRBA students met at the CoMMA to praise our Lord and to lead their friends to Jesus. With around 500 in attendance, students sang, listened, shared their faith, and experienced 33 students coming to faith in Christ. In addition to that wonderful news, 4 surrendered to God's Call to vocational ministry, and another 5 students who had previously received Christ committed to being baptized. God moved in a wonderful way, and we are grateful to Greg Klapp (leader of our CRBA Student Ministry), our CRBA Student Pastors, and our state convention for working together and supporting this great ministry. To God Be the Glory for His greatness and good works.

  God Moves Powerfully at CRBA Fall Meeting, Celebration and Mission Fair Thank you, Mount Home, for wonderfully hosting this year's Fall Meeting/Worship Celebration and Missions Fair. We had a great number participating and each person appreciated your wonderful hospitality. Thank you for the wonderful food and thank you Kathy Hartman for ministering to the children. Also, thank you to Donna Conrad and our Global Missions Team for organizing and implementing our CRBA Missions Fair. It was a blessing to see all God in doing in our Association and community. Lastly, thank you to CRBA's Worship Pastors for leading us in worship with that wonderful choir. Ya'll are AWESOME!!!!

God is blessing the churches of CRBA in wonderful ways and I'm excited for the future as we partner to reach communities (here, there and yonder) for Christ.




by Diana Davis and Lifeway Staff

October is Pastor Appreciation Month. A time set aside each year to honor and give thanks for our pastors who give, care, and serve us and our communities in remarkable ways.

How exactly should we celebrate our pastors? They do so much for us. More than we ever know or realize on a daily and even moment-by-moment basis. How can we show them that we appreciate what they do, but also who they are to us and so many others? What is the perfect gift to express deep gratitude and heartfelt thanks?

Here are some ideas and suggestions to get your creative juices flowing. Select one or more of these ways to honor your pastor. It's also a great time to thank and honor all of your church staff.
700



Course Description:

The Pentateuch
October 25 to November 29 (no class on November 8). Tuesdays, 6:30-8:30 pm.

This class introduces the first five books of the Bible. Students will learn the literary features, theological themes, interpretive challenges, and main characters of the opening act of God's story. The focus will be on understanding the message of these books in their relationship to God's ultimate salvation in Jesus Christ. 
  Call (828) 437-0137 today to register!


 


  Grilling season may be coming to an end, but your propane tank can still be used to bless others. At this year's upcoming Toy Store Ministry, we will be providing counseling and prayer for each Toy Store guest, which will take place outdoors. We have acquired six patio heaters but will need propane tanks. If you would allow us to use your available propane tank(s) during the first half of December, please give us a call at our CRBA office. Each year we experience dozens of people coming to faith in Christ, and this is another way you take part. As always, we need volunteers, but we also need your propane tanks. All borrowed tanks will be returned at the end of the Toy Store. 




—

 


There is still time for your church to submit your Annual Church Profile report so please get yours submitted as soon as possible Some may ask why we encourage our busy churches to complete the ACP. This annual report allows our Association (and Convention) to track trends in our local churches in the following areas: Baptisms Worship Attendance Small Group Attendance Age Group Attendance Mission Participation Giving This information, along with a detailed demographic report that our Association provides free of charge, helps churches strategize, plan, and helps create a process for church revitalization if needed.
 
If any of our churches need assistance in completing the ACP, we are happy to help. We will even submit the report for you if you will provide the needed information. For assistance, please call our CRBA office at 828-437-0137. We are here to help you, our CRBA churches.



  NEW MISSION OPPORTUNITY IN MALAYSIA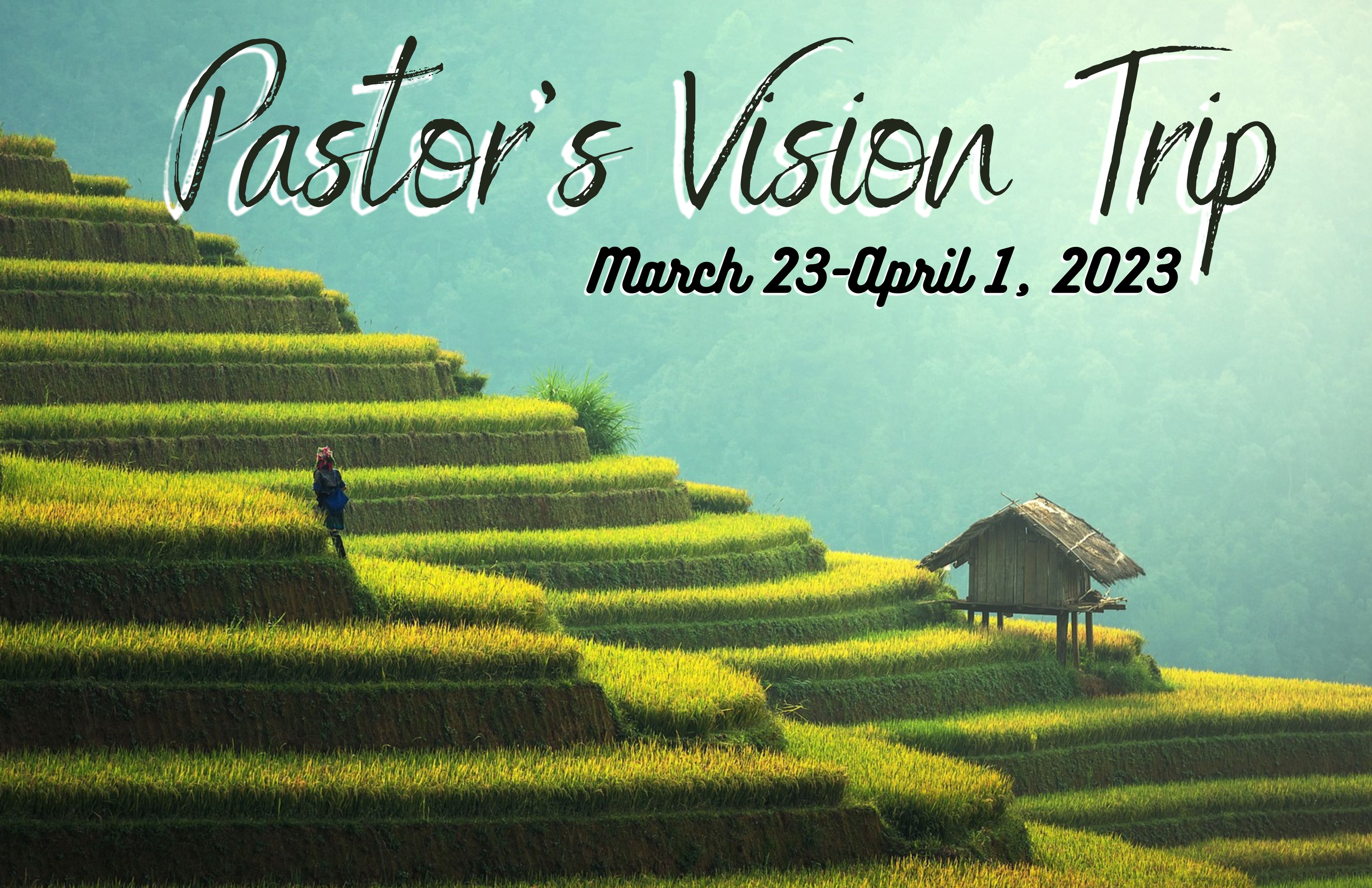 Our CRBA Missions Team is excited to tell you about our upcoming mission trip to Malaysia in March. This is a vision trip and the cost will be approx. $2100, but there are grants for Pastors if interested.  Call CRBA office for more information.     
 



The Pleasant Ridge Baptist Church Music Ministry (led by Keith Burkart) took the opportunity to feed the Patton High School band, share a devotion, show these students God's love, and invite them to The Ridge. A lot of churches will feed a school's football team which is great but there are many other groups (often overlooked) that need ministry as well. Think creatively how you can serve a local school in the name of Christ.  



Church News   

Burkemont Baptist is hosting Bible Drill for all students (1st-12th grade). Every child will have opportunity to learn bible books, verses, Key Passages, and divisions; Bible book content; Bible history; Bible people; and life application.  Children will use the Bible throughout every part of the meeting.  The hope is to help children have real experiences that lead to a strong personal connection with the Bible.  We are looking forward to having your child as a part of this exciting Bible group.  Bible Drill takes place each Sunday evening at 6 p.m. at Burkemont Baptist Church.  Pastor Luke Lane will lead Bible Study for adults in the sanctuary at the same time. Click HERE to learn more!
Icard's Grove Baptist is seeking a bi-vocational Pastor.

North Morganton is seeking a bi-vocational Pastor.

Mull's Grove Baptist is seeking a bi-vocational Music Minister. Please send resumes and questions to brodruemgbc@att.net.   

Walker Road Baptist is hosting GriefShare on Sundays at 6:00 pm. GriefShare is a faith-based course offering support to those who have lost a loved one.  For more information, please contact John Riley at 828-514-3173 or e-mail:   jriam@charter.net

Wilkies Grove is seeking qualified candidates for their Church Secretary vacancy. For complete information, click HERE. Applications and resumes can be submitted to WGBC in person, via email to wgbc@wilkiesgrove.org, or mailed to 5780 Wilkies Grove Church Rd., Hickory, NC 28602.

Zion is hosting a Going Beyond simulcast. Details below.

  


    Partner News

Stantonsburg FBC is seeking a pastor and is located 50 miles east of Raleigh. If interested, please send resume to:
SFBC Pastor Search Team
PO Box 356
Stantonsburg, NC., 27883   Glenwood Baptist Church is seeking a man of God to be our full-time pastor.  If interested, please submit your resume to:
Glenwood Baptist Church
Attn: Pastor Search Committee
PO Box 218
Glenwood, NC 28737
or online at glenwoodbaptistchurch@yahoo.com. 

 First Baptist Church of Lincolnton, NC:  
Wanted: Part-time Facilities Manager who has demonstrated maintenance experience.  If interested, please send a resume to First Baptist Church, Attn: Dr. Stanley Spence, 201 Robin Road, Lincolnton, NC 28092, or email Vicki.moore@fbclincolnton.org.
Yadkin Baptist Church, located in the North Carolina Foothills, is seeking a full-time pastor who is a gifted teacher, an effective communicator, and a skilled counselor. A Master's Degree, Southern Baptist Seminary/Divinity School Degree is preferred or an equivalent of education and experience. This position requires more than five years of pastoral experience. Salary and benefits commensurate based on education and experience include housing, paid holidays, and vacation. Resumes may be submitted to Yadkin Baptist Church Pastor Search Committee, c/o Mike Cook, 4763 Kirby Mountain Road, Lenoir, NC, 28645 or electronically to pastorsearchybc@gmail.com. Resumes must be submitted by August 31, 2022.