Drive-In Church; No Longer a Thing of the Past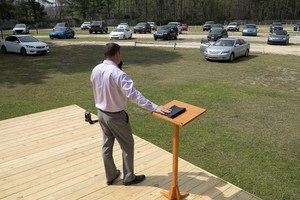 The idea was a novelty in the 1950s, promoted as the church of the future. But it's time didn't come, and never came, and then it was gone, and the whole thing seemed to some as silly. But then came Covid-19 leaving many congregations asking how do you have church with people more than six feet away from each other? A lot of churches have moved to having services online. However, Easter is coming and many churches are wanting to have services together on that special day. That being said, if your church is considering a drive-in service, please be sure to adhere to the guidelines set by our Governor and Burke County's Unified Command Team which states:

Regarding questions about "drive-in" worship services, vehicles should adhere to social distancing of at least six feet apart, participants should remain in their vehicles, no one at the service should be going to the vehicles of other worshipers, and please be respectful of the community residents regarding any excessive noise and potential noise ordinance violations.

Since many church parking lots are not large enough to adhere to the 6-foot spacing mandate, some throughout North Carolina are considering using farms or large fields to accommodate the spacing requirements.

Whatever your church chooses to do on Easter, be intentional in praising our risen Savior who gives life to those who repent and trust in Him. To God Be the Glory!!!!
---

Just a reminder, Thursday (for the next few weeks) has been set aside as a day of prayer and fasting. You may choose to fast for one meal or for the entire day (or, because of healthcare reasons you are unable to fast) but, whatever you are able to do, please be intentional in praying. Pray for:
Our government leaders, Churches, Pastors and Church leaders, healthcare workers, families who have lost their income, the elderly, our unreached community and world.
I hope you will participate as we seek God for wisdom, mercy and salvation for the yet to be saved. To God Be the Glory!
---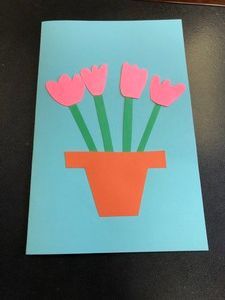 Operation Smile
The CRBA will be collecting homemade cards for Burke Hospice and other nursing home facilities. During this time no outside visitors are allowed in so we hope these cards will bring a smile to each patient's face. This is a great project for children (and adults) stuck at home. There will be a large purple box in the lobby of the CRBA office to drop in your cards. The cards will be taken to the locations and distributed by the nurses. Cards can be dropped off at the CRBA Thursday mornings. In just one week we have collected over 100 cards.
---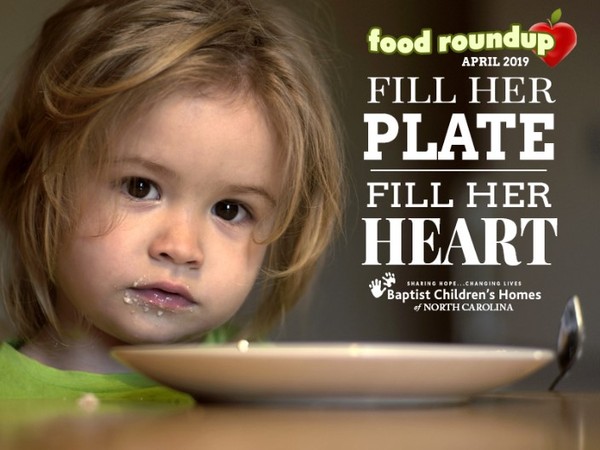 POSTPONED
Because of the timing of Coronavirus pandemic, collection of food cards for our Baptist Childrens Homes (originally scheduled for April) has been postponed to a later date. Once the new date has been decided we will get the word out to our CRBA churches.
---
COVID-19 Grant Request
Baptists on Mission is setting aside $100,000 for assistance for families affected by COVID-19. A church may apply for a grant up to $1,000 to help feed children who no longer have access to school meals or care for families who are isolated because of the virus. We know many churches will struggle financially in the coming weeks and may not have the funds to fully support those in their community who are in need. These funds are available to churches to help meet those needs. To apply for this grant please go to https://baptistsonmission.org/Coronavirus/Church-Response-Information/COVID-19-Grant-Request-Form
---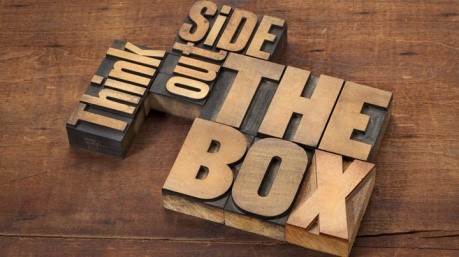 Creative Ideas for the Outward Focused Church

Practical ways you can impact your community in the midst of COVID-19
Adapted from Sandy Wisdom-Martin, THE CHRISTIAN INDEX

Leaders are making tough decisions in light of COVID-19 that can have significant ramifications for large numbers of people. As committed Christ followers, we can use our influence to make a positive impact on the Kingdom during this crisis. Here are some practical ways we can be the hands and feet of Jesus. Christ will do the miraculous in our midst if we allow Him to use us for His glory.


Share God's peace. The starting point is allowing God's perfect peace to fill our hearts. Then become intentional people of peace in your community. Start by being an active listener, connecting with people at their point of pain and offering encouraging words of hope. It's surprising just how much a calm demeanor can reassure others. Be people of peace sharing the love of Christ everywhere in your community as you are able to get out and about safely and of course, following the directives of our government officials.

Minister to the elderly. Can you imagine the increased levels of isolation and loneliness? Create a system to reach out by phone daily to make sure they are okay and have what they need. Be willing to assist with their needs such as medication refills, groceries or household supplies, walking dogs, etc.

Consider creating a community prayer line. In the days and weeks to come, large numbers of people will be confined to their homes. The idea may be appealing the first day or two, but boredom is going to set in quickly. They will begin to look for ways to reach out and connect. Offer to pray for them and to pray with them.

Know where to find assistance in your community. How can you help the hourly worker who has been sent home and may not be getting a paycheck until this is over? How do you minister to an isolated young man who is overwhelmed by feelings of helplessness and is now entertaining thoughts of suicide? With many school closings, what about children who are food insecure without a mid-day meal at school? Reach out to a helping professional – a social worker, nurse, or teacher, for example. Ask them about needs in your community and services offered so you can help and encourage others. Be familiar with the resources in your community. Call your Associational office for ideas.

Tell of God's transforming power. Most importantly, take every opportunity to share the gospel so people may come to saving faith in Christ. As you are stuck at home, think of just one person a day to reach out to and give a joyful witness to the transforming power of God at work in your life.

Use Facebook and other social media.

The Burke County Coronavirus Emergency Management Team is in need of pastors and other volunteers to help with the delivery of food and medicine. If you or other church members are willing to help with this need please contact Melissa at Melissa.estep@burkenc.org. Please help us get this word out.
---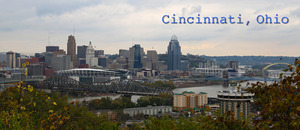 We are excited to begin working with church planter Amer Safadi in Cincinnati, Ohio beginning June 22, 2020. Our Mission Team is planning this Mission Trip for June 22-29 to help Amer and other church planters reach their communities through Block Parties and Vacation Bible Schools. If you or your church would like to join us on this wonderful mission trip, please call our CRBA office for more details. The cost is $200 per person. For more information and to download the registration form go to http://www.crbanc.org/cincinnati-mission-trip-sign-up/
---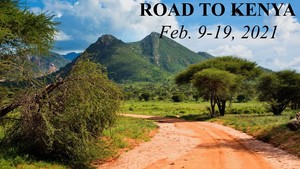 We are excited to announce we will be taking another team to Kenya. The plane will leave from Charlotte on February 9th of 2021 and I hope you will be on it. Our team will be limited to 14 people and we already have 2 who have committed to go. With that being said, pray, commit and send in your registration form (call our CRBA office for the form) with a deposit of $300 before July 16th of this year. The cost of the trip is approximately $2,600.
---
Church News

Antioch Baptist is seeking a bi-vocational Pastor.
Cornerstone Baptist Church is seeking a Bi-Vocational Pastor, please send resumes to cbcsearch1@gmail.com

Drexel First Baptist Church is currently seeking a Part-timeYouth Ministry Leader.
Send resumes to:
Drexel First Baptist Church
Attn: Bert Eastwood
P O Box 308
Drexel, NC 28619
or email to: drexelfbc@gmail.com

Mull's Grove Baptist Church is currently seeking a Full-time Senior Pastor. Please send resumes to mgbcpastorsearch19@gmail.com.