This week's update contains information about the note burning, Equip Conference, the food roundup, world changers and much more.
---
May 2nd is going to be a very special day in the life of the Catawba River Baptist Association. Our CRBA Spring Meeting which will take place May 2, 2019 at East Valdese Baptist Church. We will begin at 5:15 with a wonderful meal (BBQ) followed by a time of God stories. This will be a great time of fellowship as we celebrate the "Burning of the CRBA Note". We have also invited Billy Cooper and Phil Oakley to be with us during this wonderful time of celebration. Please join us and bring messengers from your church to join us. Each church may bring 3 messengers for the first 100 members of a church and 1 messenger for each additional 100 members. Each member of a church who is a ministerial staff member of the church shall count as an additional messenger as well. Once you know how many messengers will be attending from your church please call our office
(828-437-0137) to RSVP. The cost per person will be $6.00. Please make reservations by April 29th before noon to give us an idea of how much food to prepare. This will be a wonderful time of celebration so please join us.
---
….….."the prayer of a righteous man is powerful and effective." James 5:16b
The Catawba River Baptist Association, in partnership with the Waldensian Trail of Faith invites you to the Waldensian Trail of Faith Chapel May 2nd (National Day of Prayer) for a Community Night of Prayer from 7 p.m. to 8 p.m. Please join us as Burke County pastors and other community leaders lead us in a wonderful, meaningful time of prayer. There will be men, women, boys and girls from all over Burke County gathering to pray for strength and guidance on this special day of prayer so please join us as you are able.
---
A light meal will be provided at 6 p.m., the rally and breakout sessions will follow.
The list of classes available are below:
Revitalization for the Future: Steve Sells
Discipleship for the Future (Sunday School & Small Group):Robby Smith
Leadership for the Future (Deacon/Elder Ministry):Keith Dixon & Mike Chandler
Ministry for the Future (Missions/Evangelism):Jack Hodges
Prayer for the Future (Beginning a Prayer Ministry): Mark Mirza

Please call the CRBA office at (828)437-0137 to reserve your spot or for more information.
---
We are again bringing World Changers to minister in our community and we need your help. We will have 250 students and adults come to our community July 15-20 and that week (Tuesday through Friday) we will need 18 additional churches to adopt a team of 15 which means you will provide (and serve) food for them at their work site. If your church, Sunday School Class, WMU, Men's Ministry, Youth Group, Deacon Ministry or Choir would like to adopt one of these teams of 15 please call our CRBA office at 828-437-0137. This ministry will change lives so please contact us soon if willing to help.
---
Creative Outreach Ideas to help churches reach communities for Christ
Laundromat Project –Volunteers take food and quarters to local laundromats, sharing the food with people who are washing their clothes and feeding their machines with quarters. Help these individuals wash, dry, and fold their clothing. Then ask if and how you can pray for them.
---
CRBA wishes to thank the following churches for their financial suppoort so far this year:
Amherst
Antioch
Asheville Street
Bended Knee Cowboy Church
Bethel
Brookwood
Burkemont
Catawba Valley
Cornerstone
Drexel Memorial
East Valdese Baptist Church
El Bethel
Enon
Friendship
Gilead
Glen Alpine First
Grace
High Peak
HMong First
Hopewell
Icard's Grove
Lakeview
Missionary Ridge
Morganton First
Mount Calvary
Mount Home
Mount Olive
Mountain View II
Oak Grove
Oak Ridge
Pleasant Hill
Pleasant Ridge
Pleasant View
Rutherford College First
Silver Creek
Southside
Summit Community Church
Trinity
United
Valdese First
Walker Road
Wilkie's Grove
Zion
---
---
This month we will be collecting grocery store gift cards for our North Carolina Children's Homes. If you would like to provide food for these wonderful children being taken care of by the loving Children's Home of North Carolina, please purchase gift cards at any grocery store and bring them to our CRBA office. This is a great mission project for individuals, Sunday School classes and churches. Our goal this year is to raise at least $100 in food cards from each of our 67 churches. For more information call the CRBA office at 828-437-0137.
---
Ministry Partner News
---
---
Make plans now!
2019 NC Baptist Ministers' Wives Retreat "The Journey"
July 8th – 10th, 2019
Caraway Conference Center – Sophia, NC
Featured Speaker Diane Nix
Single $220 Double $194 Price includes: 2 nights lodging & 6 meals
*Ministers' Wives and adult daughters are invited. This also includes wives of music ministers and youth ministers. Online registration WWW.NCBMINWIVES.WIXSITE.COM/NCBMW
---
CCRP/Vessels of Mercy invited you to the Shorts Stacks for Big Change Pancake Breakfast. It will be at Fatz Restaurant Saturday, May 18th from 7:00 a.m. – 10:00 a.m. Adult tickets are $10 and can be purchased at the CRBA office.
---
Amherst Baptist Church is in search of a Part-Time Youth Pastor.
Send resumes to:
Amherst Baptist Church
P.O. Box 276
Drexel, NC 28619
---
Burkemont Baptist Church is currently seeking a minister of music. Burkemont is located in Morganton, NC. The church has two morning worship services at 8:30 a.m. and 11:00 a.m. that are blended in worship style. The church has an orchestra and is accustomed to praise and worship music as well as traditional hymns. We have a comprehensive music ministry with multiple choirs (preschool, children, youth/young adult and adult). We have a drama ministry that partners with the music ministry and participates in seasonal productions that are often on a large scale. We are looking for a man of God with a Master's Degree from a seminary of like faith and a man with a heart for ministry that goes beyond mere talent. Please send resumes to llane@burkemontbaptist.org.
---
Catawba Valley Baptist Church is currently seeking a Church Pianist. If interested please contact pastor Dean Hart @ 828-850-0402 or pastordeancvbc@gmail.com
---
El Bethel Baptist Church in Morganton, is searching God's Will for an Interim Part-time Music/Worship Leader. This vacancy has potential to become a part-time permanent position leading our uplifting Music and Worship Ministry. Candidates should be equipped with the following:
· A heart to follow Christ and make Him known
· Good organizational skills
· Ability to efficiently use technology
· Good communication skills
· Ability to read music and lead a choir
· A music degree is preferred
Please send resume's and questions to worshipleadersearchebbc@gmail.com.
---

First Baptist Church of Morganton has 55 adult choir robes by Collegiate Cap and Gown Co. available to a church (or churches) which may need them. They come in a variety of sizes from small to extra large. Each robe comes with 3 stoles, one a basic brown with red on the reverse, one purple with green on reverse and one white. The church also has 13 handbell robes, the same as the choir robes, but with cuffed sleeves and a handbell embroidered on the stole(s). If interested, please contact David Thayer, Minister of Music, at (828) 437-2544, x16, or email to dthayer@fbcmorganton.org
Join us at First Baptist Morganton, April 18, 2019 as the Chancel Choir presents "Who Is Jesus?" by Joel Raney in the sanctuary, followed by the observance of the Lord's Supper in the church's Fellowship Hall. The community is invited and welcome to participate.
---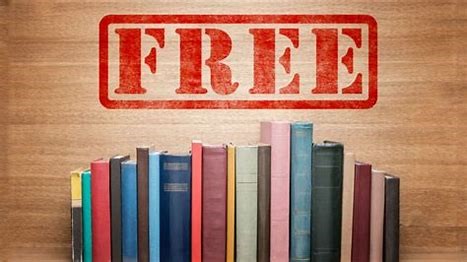 FBC Valdese has several never used copies of the following books:
Rick Warren's "Purpose Driven Life" (8) and "Purpose Driven Church" (10)
7 copies of "Really Bad Girls of the Bible" with workbooks. If you or your church would like one or all copies of this great book free of charge please call FBC Valdese at 828-874-2266.
---
Mount Calvary Baptist Church is currently seeking a Part-time Youth Pastor. If interested contact Pastor Stephen Collins @ http://pastor.mtcalvaryvaldese@gmail.com.
---
Mull's Grove Baptist Church is currently seeking a Full-Time Senior Pastor. Please send resumes to mgbcpastorsearch19@gmail.com.
---
Oak Ridge Baptist Church is seekng a Part-time Youth Pastor.
Send resumes to:
Oak Ridge Baptist Church
Attention: Personnel Committee
7449 Oak Ridge Church Road
Connelly Springs, NC 28612
orbc@oakridgebaptistchurch.net
---
Zion Baptist Church is seeking a Full-Time Associate/Youth Pastor. Please send resume to zionbc.secretary@gmail.com or call the church office for more information 828-437-3080