MissionInsight Training

MissionInsight is a tool that enables churches to better understand their congregations and community at large and is free to each of our CRBA churches. It uniquely integrates information about your congregation and visitors with demographic and analytical tools to help you solve your most complex strategic missional challenges. Imagine knowing which projects are most needed ahead of time, what is needed in your neighborhood and what may be changing in your community before those changes happen, enabling you to adapt your future missions accordingly. This training will be offered on Wednesday, December 18th, at 10 a.m. at our CRBA office in Morganton. This free training will be conducted by specialist Chuck Campbell from the Baptist Convention of North Carolina. Whether a pastor, staff member or church leader, this training will help you as you plan to reduce lostness in your community. While this is free, each person is encouraged to call our CRBA office at 828-437-0137 so we can help you be prepared for this wonderful training.
---

Our Annual Toy Store Ministry celebrated 25 years of ministry this week and we are extremely grateful to all of our churches and volunteers who gave and served sacrificially to bless over 300 families representing over 700 children in our community. In addition, we saw 32 parents come to faith in Jesus and we give God thanks and all the Glory. Thank you Summit church for being a wonderful host again this year. And, again, thanks to all in our community who gave sacrificially and volunteered for the cause of Christ.
---

We have an exciting mission opportunity for folks in our Association. There are many people in the eastern part of our state who are still recovering from hurricane devastation and we are planning to take a team of men and women February 24-27 to do clean-up and some construction in Rose Hill, NC. The cost is $10 per person per night which covers all supplies, lodging, and food. If interested, please call our CRBA office at 828-437-0137 for more information and to register.
---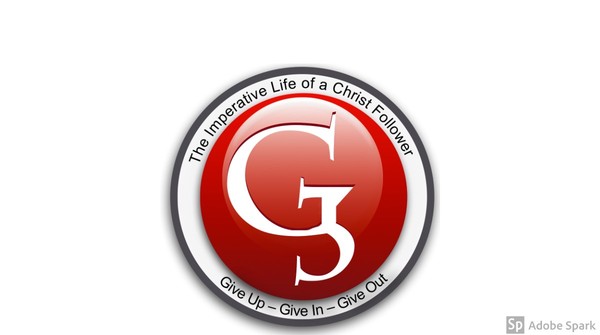 How do you take a new Christian and help them to become a reproducing disciple? That is a question many have asked and have had difficulty finding the answer. To help our leaders train their church members to become reproducing disciples we will train participating pastors/leaders for 10 weeks beginning January 21st at 10 a.m. at our CRBA office. We (Chuck Campbell and I) will be demonstrating the G3 discipleship tool (The Imperative Life of a Christ Follower) for the purpose of duplicating it in our CRBA churches.We will first be training pastors and staff and then will offer to other leaders. If you are interested in being trained in using this wonderful discipleship tool; meeting weekly for ten weeks and then reproducing it in others, please give us a call at our CRBA office.
---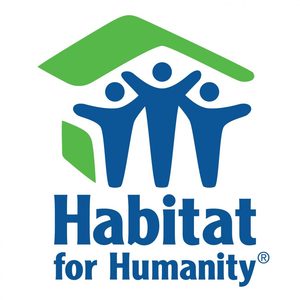 Women/Girls Mission Opportunities
The CRBA Women's Ministry Team invites all ladies and girls to come and fellowship while working to serve our community. On Saturday, January 11th there will be several mission opportunities for you to volunteer at with one of our Burke County local ministries. The projects that are available are at Burke County Habitat for Humanity and Options.
Please call the CRBA office at 828-437-0137 to sign-up or with any questions.
---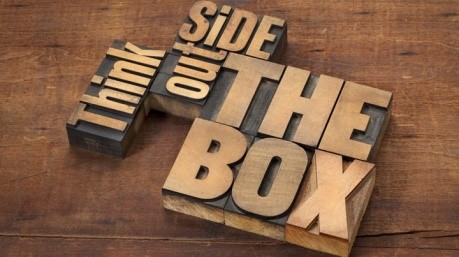 OUT OF THE BOX Christmas Ideas (Ideas to help churches reach people for Jesus during the holidays)
1. The 52 Challenge: Members commit to personally invite one person (friend or stranger) to church every week in 2020, and write those names on their personal calendar.
2. Snow Day: Build dozens of snowmen on the church lawn when it snows. Decorate snow-families with creative props and signs inviting folks to church.
3. Plan a baby shower for our local pregnancy center on Sanctity of Human Life Sunday, the third Sunday in January.
4. Sunday Brunch: Deliver invitations to homes located near the church building inviting them to worship services and to a Sunday brunch beforehand with their neighbors (and some friendly church members).
5. Pray for Leaders: Invite local government leaders to your worship service. Recognize those who are able to attend and pray for them.
---
Thank you to the following churches who have financially supported the CRBA so far in 2019.

| | |
| --- | --- |
| Abee's Grove | Lakeview |
| Amherst | Missionary Ridge |
| Antioch | Morganton First |
| Asheville Street | Mount Calvary |
| Bended Knee Cowboy | Mount Home |
| Bethel | Mount Olive |
| Brookwood | Mountain View II |
| Burkemont | Mull's Grove |
| Catawba Valley | North Morganton |
| Connelly Springs First | Oak Grove |
| Cornerstone | Oak Ridge |
| Cross Memorial | Pleasant Hill |
| Drexel First | Pleasant Ridge |
| Drexel Memorial | Pleasant View |
| East Valdese | Rutherford College First |
| El Bethel | Silver Creek |
| Enon | Solid Rock |
| Faith Missionary | Southside |
| Friendship | Summit |
| Gilead | Table Rock |
| Glen Alpine First | Trinity |
| Grace | United |
| High Peak | Valdese First |
| HMong First | Walker Road |
| Hopewell | Wilkie's Grove |
| Icard's Grove | Zion |
---
Parnter News
A family in our community would like to donate an organ to a church that could use it. It is a Wurlitzer organ, with 2 keyboards with one octave pedals on the bottom. Model # 4300 DR; Serial # 932432. All keys and pedals work. It is in good shape. For more information, please call DeLea Payne at 336-262-1020
Church News
---
Antioch Baptist is seeking a bi-vocational Pastor.
Cornerstone Baptist Church is seeking a Full-time Pastor, please send resumes to cbcsearch1@gmail.com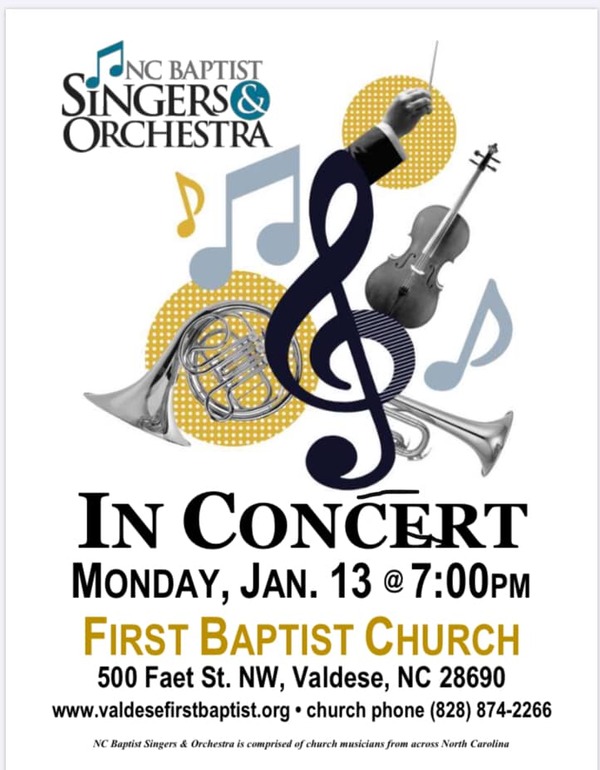 Drexel First Baptist Church is currently seeking a Part-timeYouth Ministry Leader.
Send resumes to:
Drexel First Baptist Church
Attn: Bert Eastwood
P O Box 308
Drexel, NC 28619
or email to: drexelfbc@gmail.com

El Bethel is seeking a Full-time Associate Pastor of Worship and Youth. If interested please send your resume' to worshipleadersearchebbc@gmail.com

Missionary Ridge Baptist is seeking a Full-time Senior Pastor. Please send resumes to bmason04@icloud.com.

Mount Calvary Baptist Church is seeking a Part-time piano player. Please send resumes to secretary.mtcalvaryvaldese@gmail.com

Mull's Grove Baptist Church is currently seeking a Full-time Senior Pastor. Please send resumes to mgbcpastorsearch19@gmail.com.

Smyrna Baptist is seeking a bi-vocational Pastor.