This week's update contains information regarding estate planning, wheels of the world, Spring Mission Rally and much more!
HAPPY NEW YEAR CRBA!
Start your year off with peace and power by joining us on Mondays at 10 a.m. for a short, 15 minute, power filled CRBA Prayer Conference call by dialing 515-604-9862. When prompted put in the code 711285 followed by the # sign. Once entered you will then be online with others from our Association who will join together in prayer. Again, this is a great way to start off this wonderful new year so please join us whenever you are available to do so.
Praise the Lord!
The Lord has blessed us this year and we are happy to say we are only $3,638.12 away from paying off our building debt. If you would like to contribute to the building there are multiple avenues. Checks may be written to the CRBA and sent to 1812 US Hwy 70 East, Morganton, NC 28655 or online donations can be given via Paypal at https://bit.ly/2QzFZyt.
Joni & Friends Ministry
Our Association is partnering with Joni & Friends ministry in an effort to provide wheelchairs for those in need around the world. If you have a wheelchair you are not using (condition does not matter) please consider bringing it to our CRBA office in Morganton. We will be collecting wheelchairs over the next few months and then will repair them and give them to a person in need. This new ministry will bless families in locations around the world. To God Be the Glory!
Women's Ministry Spring Mission's Rally
-Easy Button for Missions Involvement
The Spring Rally will be held at the CRBA office on April 1st, 2019 @ 6:15pm.
All participating churches are asked to bring finger foods to share and, drinks will be provided.The mission project for the rally will be collecting school supplies for our August Bible School & Back to School Celebration at BUCM. More details about the Celebration will be discussed at the rally. The goal for our Back to School Celebration is to give out 200+ backpacks filled with supplies to children in need. Monetary donations for backpacks and additional supplies will also be accepted. You can bring in donations to the CRBA office at anytime prior to the meeting or the day of.  Below is the list school supplies that are most requested.
School Supplies Needed
Pencils
Colored Pencils
Crayons
Loose Leaf Paper (College & Wide-Ruled)
Pencil Top Erasers
Big Erasers
Subject Notebooks
Composition Notebooks
All donations are greatly appreciated!
Please RSVP at the CRBA office at 437-0137 if your church plans to attend.
Prayer Focus
GracePoint International is a multiethnic church plant for all nations. They are praying for God to use them as they begin their strategic partnership with Gaston College this year. They are seeking the Lord for His will and timing as they go through the doors He opens. Pray for receptive hearts for those they meet.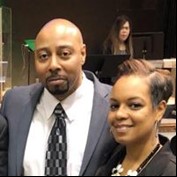 Church Planter/Pastor Jeremai Williams
Located at 575 Sepack Circle, Gastonia, NC
Contact Jeremai at: jeremajw@gmail.com
Creative Outreach Ideas to help churches reach communities for Christ
Hold an after-service barbecue or a pre-service breakfast. Have everyone who attends bring a canned food item for the local food bank.
Enlist a photographer to take free family photos as people arrive at your community's Easter egg hunt and send the pictures and information about your church to families via email.
Host financial management seminars covering getting out of debt, retirement planning, saving for college and thriving as a single-income family.
Organize a job-share and computer training conference in your church, providing training in resume writing, clothing for job interviews, interviewing skills, phone skills and basic computer skills.
Whatever you do make sure folks know you are providing this service because Jesus loves them. And finally, PUBLICIZE, PUBLICIZE, PUBLICIZE!!!!!!
Estate Planning
In partnership with the Baptist Foundation of North Carolina, we are offering assistance for ministers and their spouses for the purpose of preparing Wills and Estate Planning. In addition, the first 10 couples scheduling their free one-hour appointment will be awarded $100 to help with any legal fees. To Schedule your 1-hour appointment February 18th or 19th please call our CRBA office at 828-437-0137.
Ministry Partner News
Asheville Street Baptist Church is in need of a pianist. Please call Lynn Burnette at 828-439-2421 for more information.
---
First Baptist Morganton currently has 55 adult choir robes that they would like to make available to another church. If your church is interested please contact
David Thayer @ 828-437-2544 ext 16.
---
Missionary Ridge Baptist Church 
​is currently seeking a Full-Time Associate Pastor of Youth. Please send all resumes and references to Scott Walker @ 
http://mscottw@charter.net
---
Mount Calvary Baptist Church is currently seeking a Part-time Youth Pastor. If interested contact Pastor Stephen Collins @ http://pastor.mtcalvaryvaldese@gmail.com.
---
Wilkies Grove Baptist Church is seeking a part-time Youth Director. Applicant must be a Christian with good Christian values and a desire to minister to others. Responsibilities include leading a weekly Youth Bible Study, planning and coordinating all youth activities and mission trips. Applicant must be willing to work with other church leaders in focusing on the goals of the church as a whole.
Search Committee will accept resumes through January 31, 2019. Please send resume to:
Wilkies Grove Baptist Church
Attention:  Search Committee
5780 Wilkies Grove Church Rd.
Hickory, NC  28602
---
Zion Baptist Church is seeking a Full-Time Associate/Youth Pastor. Please send resume to zionbc.secretary@gmail.com or call the church office for more information 828-437-3080