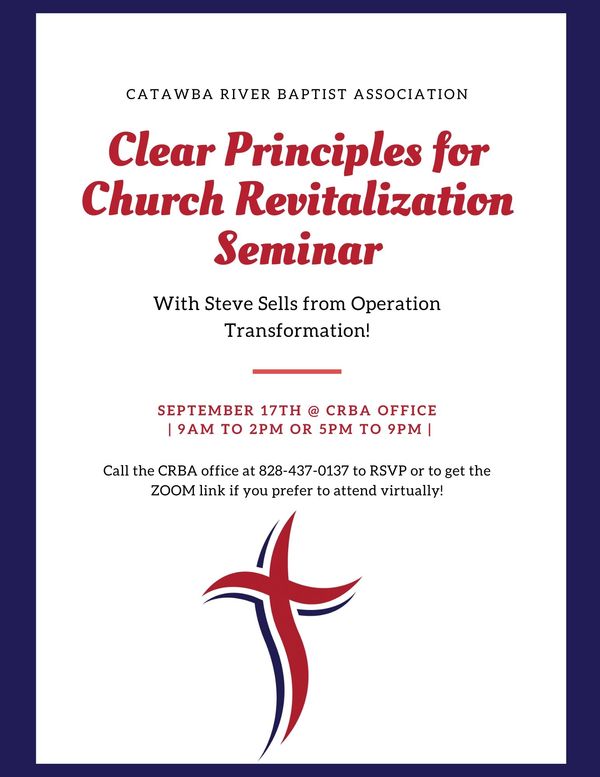 In this helpful seminar the following topics will be discussed:
Introduction: What is Church Revitalization? – Revitalization = Revival
Understanding the Church Life-Cycle Curve – Where is your church on the Cycle?
What does a Healthy Church look like? What does an Unhealthy Church look like?
Principles that will help bring Revitalization:
Understanding the Holy Spirits role in Church Revitalization.
Receiving a clear Vision for Church Revitalization.
A Willingness to change with Church Revitalization.
Developing Leadership for Church Revitalization.
Resolving Conflict for Church Revitalization.
Fighting the "Good Fight" (Warfare) for Church Revitalization.
---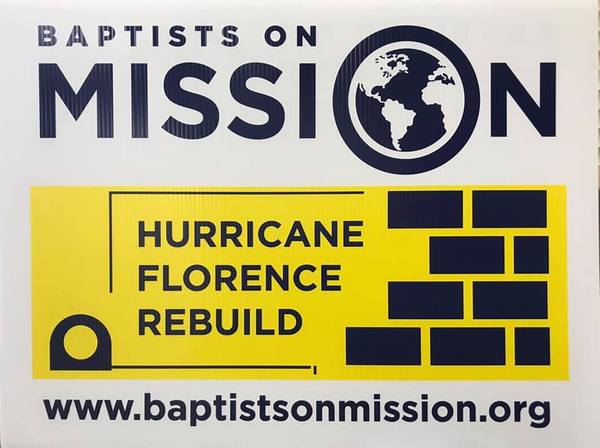 The Catawba River Baptist Association will be leading a Mission Trip to Rose Hill, NC September 1-4. We will be helping rebuild homes destroyed by the floods in eastern NC. Cost of the trip will be $10 per night, totaling $30. The site provides lodging, food, and all work materials. This is a great opportunity for anyone new to missions or seasoned veterans. If you would like to join our team or have any questions, please call the CRBA office at 828-437-0137. If you would like to see a video of the mission site click the link. https://youtu.be/sdEdXafrzuQ (Video by Daniel Purcell)
---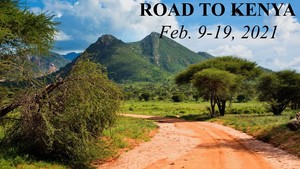 Has God been speaking to you about going on a foreign mission trip? Well, if so, we've got a great opportunity for you. The plane will leave from Charlotte for Kenya February 9th of 2021 and I hope you will be on it. Our team will be limited to 14 people and we already have 4 who have committed to go. With that being said, pray, commit and send in your registration form (call our CRBA office for the form) with a deposit of $300 before July 16th of this year. The cost of the trip is approximately $2,600.
---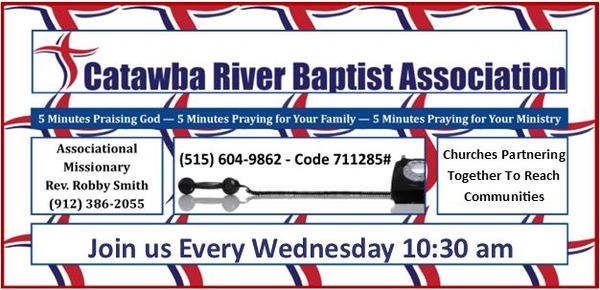 Each Wednesday at 10:30 we spend time praying for the needs of our churches, and communities in Burke County. I invite each of you to join me as we pray for our churches in Burke County to have greater impact in the Kingdom. If you would like to join me in this special time of weekly prayer please follow the instructions on the above picture. I promise you will be blessed. Blessings, Robby
---

Christmas in August
We are excited about this year's Toy Store Ministry as we will be celebrating 26 years of ministering to families in need using toys at Christmas to share the Good News of Jesus. This year we are celebrating Christmas in August, encouraging churches and individuals to collect toys in August to be distributed to families during annual Toy Store event in December. If you would like a collection box to be delivered to your church (or business) please give us a call at 828-437-0137. Collection boxes with the Toy Store Logo are also available for pickup at our CRBA office in Morganton. Or, feel free to bring donations (new toys costing between $12-$15) to our CRBA office. For toy ideas go to https://www.crbanc.org/crba-needs/
---
8 Reasons Some Pastors Have Found Renewed Zeal for Ministry during COVID
(By Chuck Lawless @ chucklawless.com)
Pastors who may have been discouraged prior to COVID but are now finding new zeal in their pastorate. Here are some reasons they're finding renewed hope:
1. They've seen their churches support quick and often dramatic changes. The same folks who previously fought change have recognized the uniqueness of this situation and jumped on board—and their pastors have been both shocked and pleased. Accomplishing change without hearing complaints can lighten any pastor's heart.
2. Their churches have continued to give sacrificially, even if they've had to learn to give electronically. I've been surprised by the number of churches that have, in fact, increased their giving during this crisis. I realize that folks may be spending much less on other things while sheltering in place, but they're still making intentional decisions to support their church well.
3. They've spent more time actually connecting with and checking on their members – and they've remembered how much they love them. We pastors have the privilege of shepherding some really great people, even if every congregation has at least one knucklehead. Learning to love them again is always good.
4. They've seen benefits of the internet for reaching neighbors and the nations. Granted, it's not easy to determine how many people have viewed services, but pastors who were almost forced into digital approaches to church have found those approaches to have value—and they've come to be grateful for the opportunities they present.
5. They've prayed more intentionally and passionately during the crisis. They've needed God's wisdom in unique ways, and the speed with which changes had to occur drove them to their knees. There, they found peace, strength—and much needed renewal.
6. Their increased time with their family has been a joy. Too many pastors were previously giving little time to their spouse and children—at least, until a pandemic forced them home. Once they got past the immediate turmoil early in the COVID crisis, however, they've gained a renewed appreciation and love for their family. It's been fun hanging out with them.
7. They've had more interaction with other pastors. During COVID, I've had many opportunities to equip and pray with groups of pastors via Zoom. In many cases, these pastors had spent very little time in fellowship and prayer prior to this crisis; some, though, have now developed strong supportive relationships with each other.
8. They've counted the blessings of still having a ministry job. They were concerned their position—or even their church itself—would not survive today's stressors, but their church has rallied around them, assured them of their support, and even flourished a bit. As a result, the pastor has renewed vision for tomorrow.
---
Church News

Antioch Baptist is seeking a bi-vocational Pastor.

Mull's Grove Baptist Church is currently seeking a Full-time Senior Pastor. Please send resumes to mgbcpastorsearch19@gmail.com.

Pleasant Ridge Baptist has some puppets and a puppet stage they are wanting to make available to any church who could use them. Also, they have a large Easter Backdrop available. If interested in either please call Keith Burkhart at (828) 584-0310.