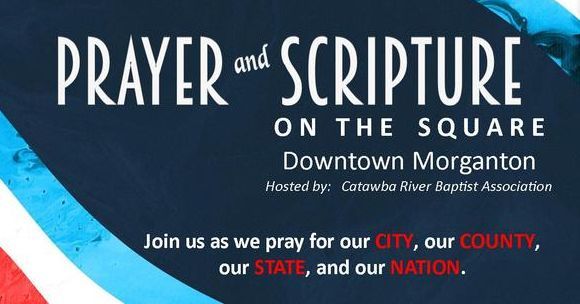 Make plans to join us on the Morganton town square Thursday, June 18th at 7 p.m. where we will be reading scripture and joining together in prayer for our community, state and nation. In this time of COVID and racial unrest the best thing we can do as Christians is to pray. Therefore, please attend and encourage your church family to join us. Again, this will take place at the town square in Morganton and will last less than an hour. This will not be a time for signs and protests; only scripture and prayers as we seek peace and unity for our city, county, state and nation.
---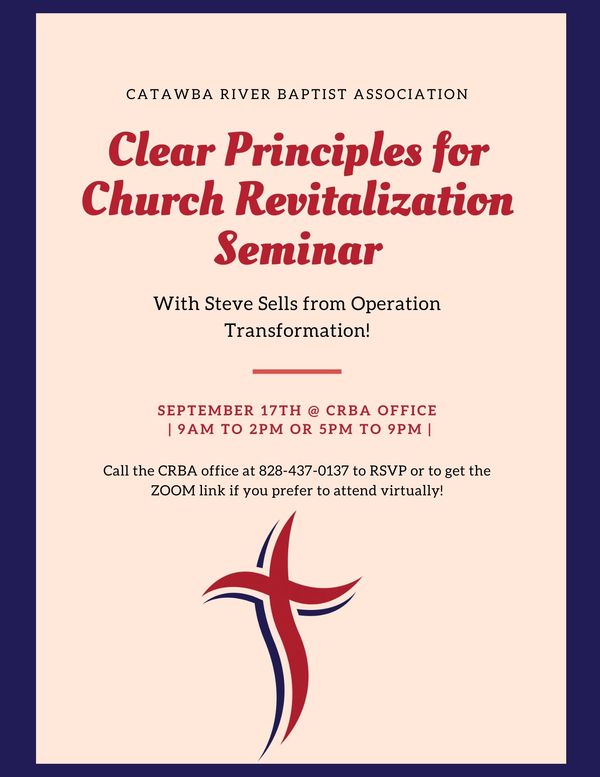 ---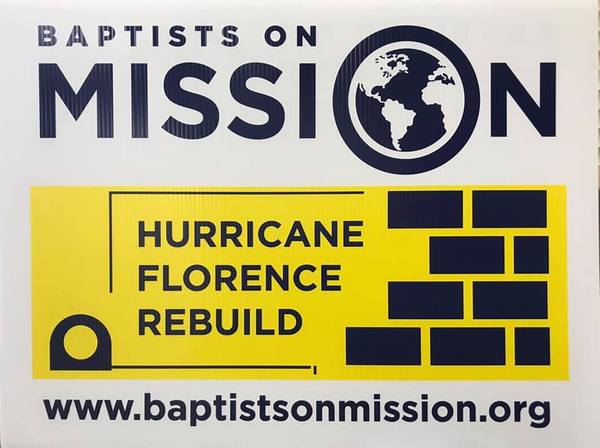 The Catawba River Baptist Association will be leading a Mission Trip to Rose Hill, NC September 1-4. We will be helping rebuild homes destroyed by the floods in eastern NC. Cost of the trip will be $10 per night, totaling $30. The site provides lodging, food, and all work materials. This is a great opportunity for anyone new to missions or seasoned veterans. If you would like to join our team or have any questions, please call the CRBA office at 828-437-0137. If you would like to see a video of the mission site click the link. https://youtu.be/sdEdXafrzuQ (Video by Daniel Purcell)
---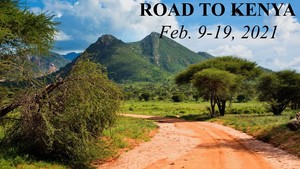 Has God been speaking to you about going on a foreign mission trip? Well, if so, we've got a great opportunity for you. The plane will leave from Charlotte for Kenya February 9th of 2021 and I hope you will be on it. Our team will be limited to 14 people and we already have 4 who have committed to go. With that being said, pray, commit and send in your registration form (call our CRBA office for the form) with a deposit of $300 before July 16th of this year. The cost of the trip is approximately $2,600.
---
Thank you to the following churches who have given to the minitry of the Catawba River Baptist Association so far this year. We appriciate all you are doing for local missions.
Amherst
Antioch
Asheville Street
Bended Knee Cowboy
Bethel
Brookwood
Burkemont
Catawba Valley
Cornerstone
Drexel Memorial
East Valdese
El Bethel
Enon
Faith Missionary
Gilead
Glen Alpine First
Grace
High Peak
HMong First
Hopewell
Icard's Grove
Lakeview
Missionary Ridge
Morganton First
Mount Calvary
Mount Home
Mount Olive
Mountain View II
North Morganton
Oak Grove
Oak Ridge
Pleasant Hill
Pleasant Ridge
Pleasant View
Rutherford College First
Silver Creek
Southside
Summit
Table Rock
Trinity
United
Valdese First
Walker Road
Wilkie's Grove
Zion
---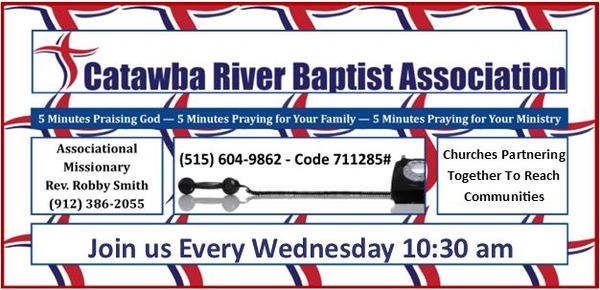 ---
Church News

Antioch Baptist is seeking a bi-vocational Pastor.
Drexel First Baptist Church is currently seeking a Part-timeYouth Ministry Leader.
Send resumes to:
Drexel First Baptist Church
Attn: Bert Eastwood
P O Box 308
Drexel, NC 28619
or email to: drexelfbc@gmail.com

Mull's Grove Baptist Church is currently seeking a Full-time Senior Pastor. Please send resumes to mgbcpastorsearch19@gmail.com.

Pleasant Ridge Baptist has some puppets and a puppet stage they are wanting to make available to any church who could use them. If interested please call Keith Burkhart at (828) 584-0310.