This weeks update contains information about the child protection seminar, Wives Fellowship, minister's retreat, world changers, and more.
---
Our monthly CRBA Ministers' Wives Fellowship will be at Abele's in the back room tonight, Thursday, June 6th, at 5:30 p.m. Please join these wonderful ladies as they share what God is doing in their lives.
---
Please begin to pray for our upcoming mission trip to Kenya. The trip will cost approximately $2,600 so begin saving now if you feel God is leading you to join us on this exciting mission endeavor. The Schedule will be:
Tuesday (2/4/20)       -Depart US
Wed.                          -Arrive in Nairobi pm; stay in hotel in Nairobi
Thurs.                        -Travel to Ahero; arrive, settle into guesthouse
Friday              -Build 1st house; minister in community; house dedication
Saturday        -Build 2nd  house; minister in community; house dedication
Sunday              -Worship in local church and visit Kisumu area
Monday           -Build 3rd house; minister in community; house dedication
Tuesday           -Build 4th house; minister in community; house dedication
Wednesday -Masai Mara ; lunch at lodge; afternoon game drive 
Thursday            -Game drive in am; drive back to Nairobi; fly out pm
Friday                 -arrive back in U.S.
We will also have opportunities to train local pastors in addition to the above. If you would like to join us, please call our CRBA office at 828-437-0137 to obtain the needed application form or you can download it from our website at www.crbanc.org. Please submit the registration form with a non-refundable deposit of $300 by July 1, 2019.
---
We are hosting a Child Protection Seminar for all churches in our community. This is being offered free of charge through our partnership with Farris and Southern Mutual Church Insurance Companies. This is designed to help our churches provide a safe place for children and their families. Please join us as we share how churches can safeguard our children and churches from sexual predators. We will begin with supper at 6 p.m. (provided free of charge by Farris Insurance) at our CRBA office followed by this informative/practical seminar. Please RSVP today by calling our office at 828-437-0137.
---
This seminary level class will begin in August at our CRBA office in Morganton. Each person attending who desires seminary credit will need to register as a student of Southeastern Baptist Theological Seminary and the cost for the accredited course is approximately $750. However, if you would like to audit the course you can do so at no charge. Either way, if interested please call our CRBA office to register. This will be a great course which will teach us how to make disciples who make disciples.
---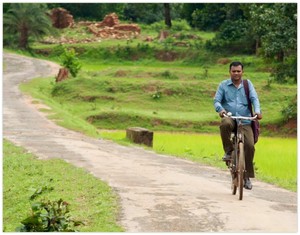 We are happy to be partnering with pastor Pandu Maddala of Victory Baptist Association as he works with pastors in India to reach communities for Jesus. Most pastors in India pastor more than one church and they walk wherever they go. They are in need of 100 bicycles to help 100 pastors take the Word of God from village to village. The Catawba River Association is working to meet this need through the gifts of churches and individuals. If you, your Church, or Sunday School class would like to donate a bike (pedals for pastors) please send a check for $80 to CRBA and put on the memo line "Pedals for Pastors". Every dollar collected will be sent to India and will be used to purchase bicycles. Please send all donations to 1812 US 70 E., Morganton, NC.
---
Plans are progressing, and we appreciate our churches who have volunteered to provide food for our work crews in July. Now our efforts move to getting volunteers to help every morning, July 16-20 to help us clean up after the teams leave for their work sites.We are also in need of crew chiefs. If your church, Sunday School Class, WMU, Men's Ministry, Youth Group, Deacon Ministry or Choir would like to help us with this endeavor please call our CRBA office at 828-437-0137. This ministry will change lives so please
---
Creative Outreach Ideas to help churches reach communities for Christ
BABY SHOWER FOR UNWED MOTHER (from Baptist on Mission)
Nearly 4 out of every 10 births are to unwed mothers, according to the National Center for Health Statistics. When a young teenager, college student, or working woman finds herself pregnant outside of marriage it can be scary, challenging and life-changing. Use the opportunity for blessing and loving her. Partner with our local pregnancy care center to find young women in need.
Steps
Identify unwed pregnant women in the church or community. Call our local pregnancy care center for referrals.
Contact the unwed mothers and ask if you can throw them a shower. Set up a day, time and place.
Advertise the shower to the mother's family and friends who may be interested in coming.
Purchase decorations and refreshments. Ask others in your church to help bring refreshments (punch, cake, light meal).
Consider playing a few fun games.
Ask the pregnancy resource center for a list of specific gift ideas. Then ask women or families at your church to purchase or donate these items. You could also raise money from your church, then go shopping.
Have a team of women arrive early and decorate for the event. Play music to set the mood. Enjoy the party!
Tips
Consider hosting the shower in a community building instead of at the church.
Establish an ongoing ministry through the women's missions or ministry of the church.
Host baby shower drives regularly so that church members can give toward the cause.
Encourage church members to attend showers to share love with the mother.
Offer the mother a ride to and from the event.
Hold a prayer time for the new mother.
---
---
I'm happy to announce we will be partnering with Elijah's Harbor Christian Retreat Center in Greeneville, TN. to host a meaningful retreat for our ministers and their wives' November 15-17 of 2019. This will be a great opportunity for our CRBA Pastors/Ministers to get away with their spouses for a time of renewal, relaxation, and encouragement. The cost pf $340 per couple includes:

2 Nights Lodging
2 brunches
2 dinners
Snacks
Ice cream social
Horseback Riding
Amenities of the Retreat Center
In addition to encouragement and relaxation there will also be opportunities for training, worship and spiritual growth. To register for this special opportunity please call our CRBA office. A deposit of 50% should be made by July 1, 2019 to reserve your spot. If you would like to provide a scholarship for your pastor, please let us know.
---
Ministry Partner News
---
---

Southeastern Baptist Theological Seminary is offering Free Online Classes. The list of classes are as follows:
Christ Centered Exposition
Interpreting & Teaching The Bible
Leyendo E Interpretando La Bibila
Evangelism in the Local Church
Christian Theology
Practice of Missions
History of Missions
An Overview of the New Testament
Go to SEBTS.EDU/MOOC for more information or to register.
---
Make plans now!
2019 NC Baptist Ministers' Wives Retreat "The Journey"
July 8th – 10th, 2019
Caraway Conference Center – Sophia, NC
Featured Speaker Diane Nix
Single $220 Double $194 Price includes: 2 nights lodging & 6 meals
*Ministers' Wives and adult daughters are invited. This also includes wives of music ministers and youth ministers. Online registration WWW.NCBMINWIVES.WIXSITE.COM/NCBMW
---
Vacation Bible School List 2019
Burkemont
August 4 – 8 (Sunday – Thursday)
6 p.m. – 8:30 p.m.
"In The Wild"
Cornerstone
June 23-26 (Sunday – Wednesday)
5:15 p.m.
"In The Wild"
Supper Served Each Night
El Bethel
July 29 – Aug. 2 (Monday – Friday)
6 p.m. – 8:30 p.m.
"In The Wild"
High Peak
June 17 – 21 (Monday – Friday)
5:45 p.m. – 8:45 p.m.
Supper served each night.
For bus call 437-8619
Theme – Dr. Seuss
Hopewell
June 9 – 13 (Sunday – Thursday)
6 p.m. – 8 p.m.
VBS Kickoff Sunday with bouncy house, food and games
Mountain View #2
July 7 – 10 (Sunday – Wednesday)
6 p.m. – 8:30 p.m.
"In The Wild"
Pleasant Hill
Aug. 4 – 8 (Sunday – Thursday)
5:30 p.m. – 8:30 p.m.
"In The Wild"
Wilkies Grove
June 9 – 13 (Sunday – Thursday)
6:00 p.m. – 8:30 p.m.
Zion
June 10 – 14 (Monday – Friday)
6 p.m. – 8:30 p.m.
"In The Wild"
If your church would like to be added to this list, contact the CRBA office at (828) 437-0137.
Also, after your VBS is over if you wish to share your decorations with other churches you can drop them off at our office.
---
Amherst Baptist Church is in search of a Part-Time Youth Pastor.
Send resumes to:
Amherst Baptist Church
P.O. Box 276
Drexel, NC 28619
---
Burkemont Baptist Church is currently seeking a minister of music. Burkemont is located in Morganton, NC. The church has two morning worship services at 8:30 a.m. and 11:00 a.m. that are blended in worship style. The church has an orchestra and is accustomed to praise and worship music as well as traditional hymns. We have a comprehensive music ministry with multiple choirs (preschool, children, youth/young adult and adult). We have a drama ministry that partners with the music ministry and participates in seasonal productions that are often on a large scale. We are looking for a man of God with a Master's Degree from a seminary of like faith and a man with a heart for ministry that goes beyond mere talent. Please send resumes to llane@burkemontbaptist.org.
---
Catawba Valley Baptist Church is currently seeking a Church Pianist. If interested please contact pastor Dean Hart @ 828-850-0402 or pastordeancvbc@gmail.com
---
Drexel First Baptist Church is currently seeking a Part-time Youth Ministry Leader.
Send resumes to:
Drexel First Baptist Church
Attn: Bert Eastwood
P O Box 308
Drexel, NC 28619
or email to: drexelfbc@gmail.com
---
Mount Calvary Baptist Church is currently seeking a Part-time Youth Pastor. If interested contact Pastor Stephen Collins @ http://pastor.mtcalvaryvaldese@gmail.com.
---
Mull's Grove Baptist Church is currently seeking a Full-Time Senior Pastor. Please send resumes to mgbcpastorsearch19@gmail.com.
---
Oak Ridge Baptist Church is seeking a Part-time Youth Pastor.
Send resumes to:
Oak Ridge Baptist Church
Attention: Personnel Committee
7449 Oak Ridge Church Road
Connelly Springs, NC 28612
orbc@oakridgebaptistchurch.net
---
Southside Baptist Church
Welcomes you to join their annual Homecoming service on June 9th at 10:30 a.m.
The church also has Baptist Hymnals for donation to a church in need. 125 Blue Broadman Hymnals (1956) and 144 Red Hymnals (1975) are available. Please call Pastor Robertson if interested 828-292-1493.