---

Dear CRBA Family,
We are experinceing a lot of change these days but our Lord is with us and will guide each of us as believers and churches if we seek Him. Over the past two weeks multiple churches and organizations have canceled events due to the Coronavirus and their desire to keep people safe and healthy. We have chosen to make changes to our schedule as well. The following events have been canceled:Spring Meeting & Equip Conference
Men & Boys Rally
Community Skating Party
Weekly Pastor's Gathering (this will move to an online format temporarily)
While this healthcare challenge is discouraging it is also pushing our churches to attempt new ways to reach people with the Gospel. Many of your pastors and church leaders have chosen to suspend public worship services for their love of our community as well as to respect our government officials. Trust me, these pastors are broken-hearted about church families not meeting together but because of their love for you they have made these difficult decisions. Please pray for your pastors and church leaders as they continue to serve and make difficult decisions. In fact, it will bless your pastor and staff greatly if you give them a call or send a letter or email to encourage them. May God bless each of our churches as we find creative ways to minister and reach our community for Christ. Also, because of the severity of the days in which we are living, CRBA is asking each of our CRBA churches to claim every Thursday for the next few weeks as a day of prayer and fasting. You may choose to fast for one meal or the entire day (or, because of healthcare reasons you are unable to fast) but, whatever you are able to do, please be intentional in praying. Pray for:
Our government leaders, churches, Pastors and church leaders, healthcare workers, families who have lost their income, the elderly, our unreached community and world.
I hope you will join us as we together (not in person) seek God for wisdom, mercy and salvation for the yet to be saved. To God Be the Glory!
---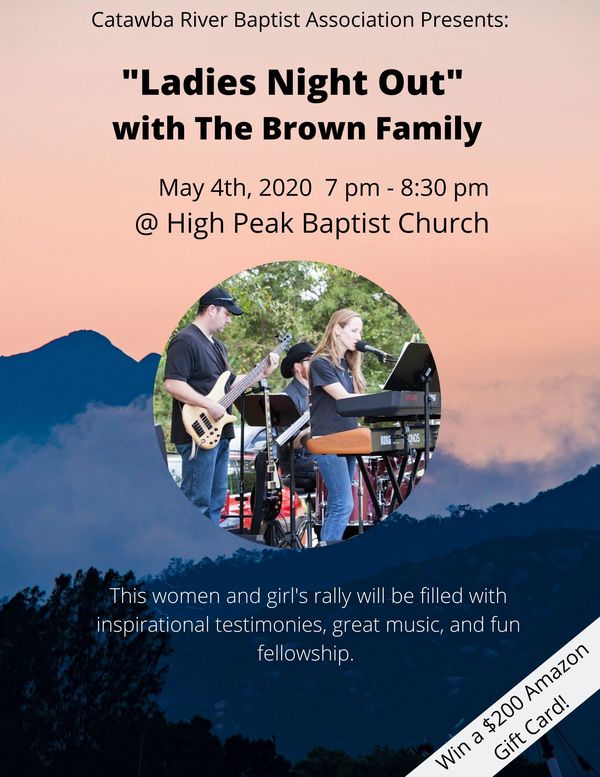 ---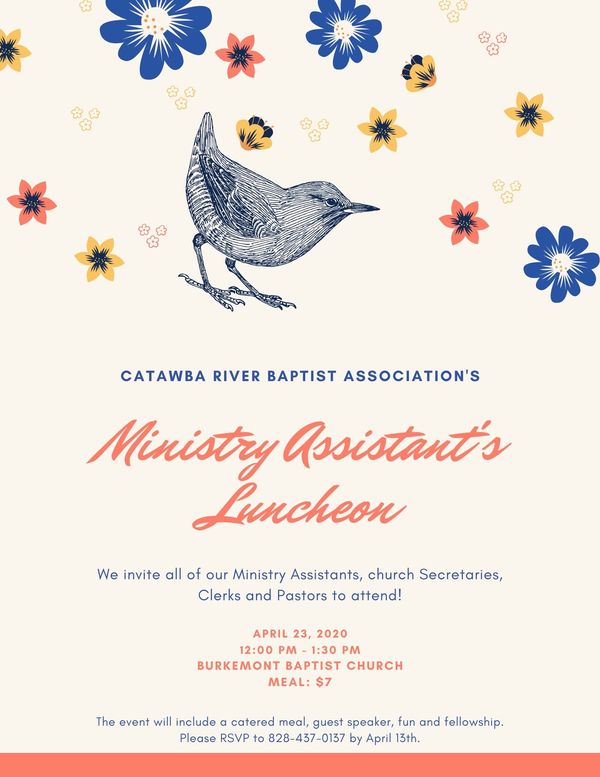 ---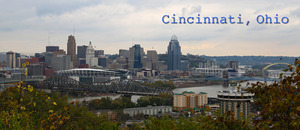 We are excited to begin working with church planter Amer Safadi in Cincinnati, Ohio beginning June 22, 2020. Our Mission Team is planning this Mission Trip for June 22-29 to help Amer and other church planters reach their communities through Block Parties and Vacation Bible Schools. If you or your church would like to join us on this wonderful mission trip, please call our CRBA office for more details. The cost is $200 per person. For more information and to download the registration form go to http://www.crbanc.org/cincinnati-mission-trip-sign-up/
---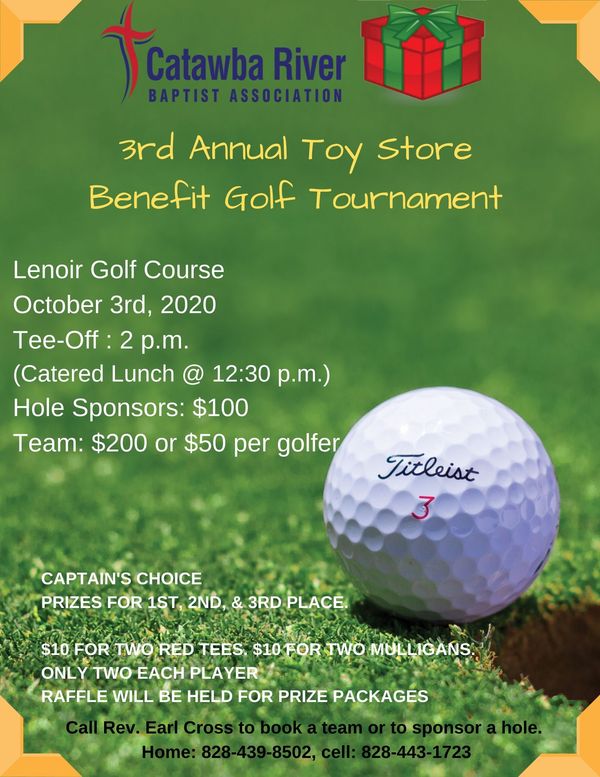 ---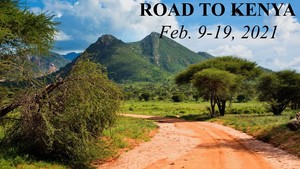 We are excited to announce we will be taking another team to Kenya. The plane will leave from Charlotte on February 9th of 2021 and I hope you will be on it. Our team will be limited to 14 people and we already have 2 who have committed to go. With that being said, pray, commit and send in your registration form (call our CRBA office for the form) with a deposit of $300 before July 16th of this year. The cost of the trip is approximately $2,600.
---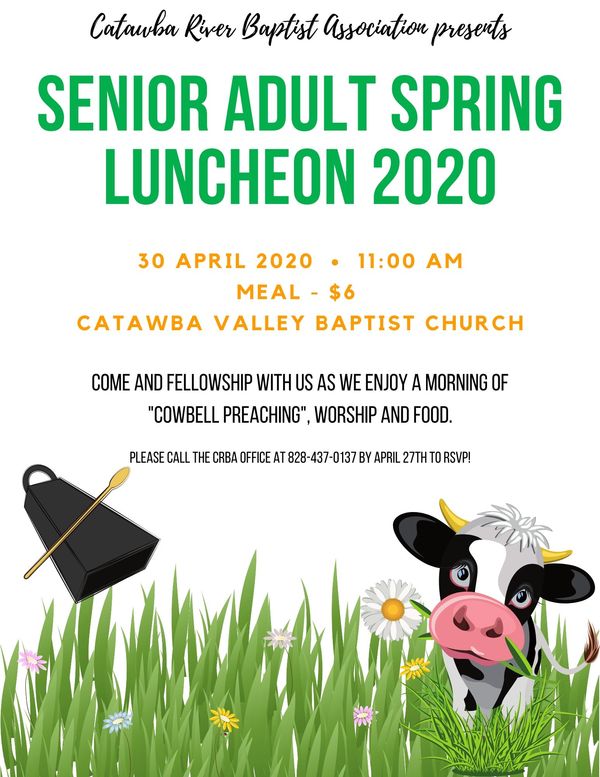 ---
Partner News

---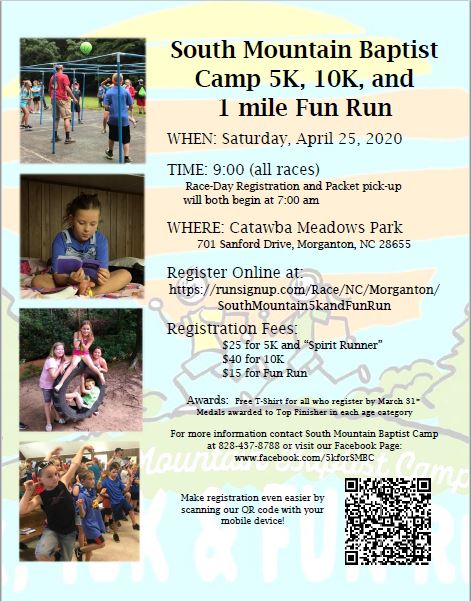 ---
Church News

Antioch Baptist is seeking a bi-vocational Pastor.
Bridge 42 will be having their Vacation Bible School April 13-17 from 10 a.m. to 1:30 p.m. Please join us as we 'dive in' to God's word with the "Ocean Connection".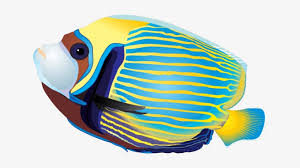 Cornerstone Baptist Church is seeking a Bi-Vocational Pastor, please send resumes to cbcsearch1@gmail.com

Drexel First Baptist Church is currently seeking a Part-timeYouth Ministry Leader.
Send resumes to:
Drexel First Baptist Church
Attn: Bert Eastwood
P O Box 308
Drexel, NC 28619
or email to: drexelfbc@gmail.com

Mull's Grove Baptist Church is currently seeking a Full-time Senior Pastor. Please send resumes to mgbcpastorsearch19@gmail.com.