Dear CRBA Family,
Because of the severity of the days in which we are living, we, CRBA is asking each of our CRBA churches to claim every Thursday for the next few weeks as a day of prayer and fasting. You may choose to fast for one meal or for the entire day (or, because of healthcare reasons you are unable to fast) but, whatever you are able to do, please be intentional in praying. Pray for:
Our government leaders, Churches, Pastors and Church leaders, healthcare workers, families who have lost their income, the elderly, our unreached community and world.
I hope you will join us as we together (not in person) seek God for wisdom, mercy and salvation for the yet to be saved. To God Be the Glory!
---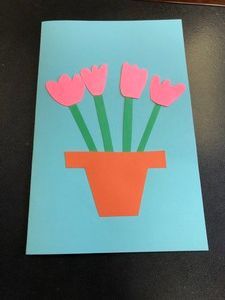 Operation Smile
The CRBA will be collecting homemade cards for Burke Hospice and other nursing home facilities. During this time no outside visitors are allowed in so we hope these cards will bring a smile to each patient's face. This is a great project for children (and adults) stuck at home. There will be a large purple box in the lobby of the CRBA office to drop in your cards. The cards will be taken to the locations and distributed by the nurses. Cards can be dropped off at the CRBA Monday – Thursday, 8:30 a.m. – 4:30 p.m.
---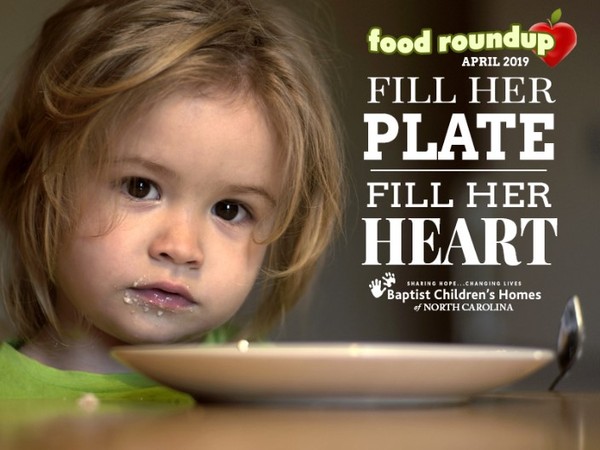 POSTPONED

Because of the timing of Coronavirus pandemic, collection of food cards for our Baptist Childrens Homes (originally scheduled for April) has been postponed to a later date. Once the new date has been decided we will get the word out to our CRBA churches.

7 ways to share Christ while practicing Social Distancing
Do you remember that old Sunday School song that says, "Hide it under a bushel? NO! I'm going to let it shine"? In years past, we sang that song with gusto and conviction. Will you be bold and let your light for Christ shine amid the dark times we're currently navigating?

Here are 7 ideas from the Pocket Testament League to inspire you to get started:

1. Be a good neighbor.

Take a prayer walk around your neighborhood. Maintain a healthy distance from others, but encourage those you see along the way with a kind word, smile, let them know that you'll be praying for them and that you're there if they need anything.

2. Share the wealth.

If you are stocked up with food and toilet paper, look for those in need. Put a flyer up near your community's mailboxes or on neighborhood Facebook group and let people know that you have extras or are healthy enough to go on supply runs for those in need. When you share your supplies, share a pocket-sized Gospel or tract, too.

3. FaceTime story time with Mini BFFs.

If your friends have young ones stuck at home, FaceTime them and read them a story. Bonus points if it's a Bible story. Teach them your old-school favorite Sunday school songs. Let them know that you and Jesus love them. Your friends will get a short break, you'll get entertained, and the kids will have a break from boredom.

4. Bless the delivery guys.

If you are ordering delivery food or supplies, bless the delivery guys. Leave a basket of bottled drinks, snacks and pocket-sized Gospels/Tracts by the door with a Thank You and Please Enjoy note.

5. Get Crafty!

Many adults and kids love getting crafty! Get out the art supplies and make cards. If you have stamps and envelopes, mail them out and add a gospel too! Or hand-make cards and projects you can leave on the doorsteps of neighbors and friends.

6. Consider the lonely.

Who do you know that's elderly or single that may be feeling extra lonely these days? Call, text, FaceTime, drive by and wave from the car. A smile, silly song or conversation may be exactly what this person needs.

7. Leave a supply!

At the grocery store, community entrance or outside your front door, leave a supply of Gospel Tracts with a note that says "Take one for free… it could save your life!"

Keep the faith. Keep reading and sharing God's Word! Be safe and follow the national guidelines for social distancing.
---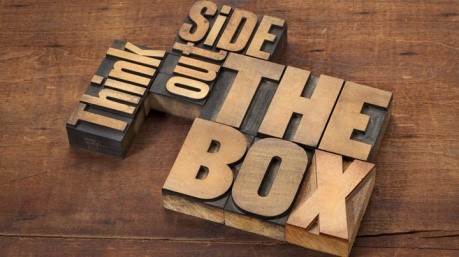 Creative Ideas for the Outward Focused Church

Ways to Minister amid the Coronavirus Crisis
Help! Special request from our awesome BCPS nutrition folks. North Liberty is in need of plain Pedialyte (vanilla or strawberry) for preparing meals. The kitchen has about enough to get through the week. If you have some or you are out and you see some PLEASE get it and bring it by our CRBA office and we will get it to the right folks.

The Burke County Coronavirus Emergency Management Team is in need of pastors and other volunteers to help with the delivery of food and medicine. If you or other church members are willing to help with this need please contact Melissa at Melissa.estep@burkenc.org. Please help us get this word out.

Fill quart or gallon bags with snacks, crayons, coloring pages or puzzle books (Bible related if possible) and devotion books. Also, put in a card or church brochure with pastors (or deacons) phone #s to offer opportunities to pray for them. Then, deliver the bags to schools that are doing daycares every Monday or on Mondays when you are available. Remember to offer to pray with every worker you have contact with. Note: Please call the school to make sure they still have that need before you go by the school.

JoAnn Fabrics is offering free fabric and kits for making surgical masks for hospitals. People wishing to sew these mask kits are asked to call JoAnn Fabrics at 10 a.m. each day to reserve these kits. Volunteers will be instructed to drive to the store where the kits will be delivered to the volunteer's vehicle. Once the masks are complete, the volunteer will deliver them back to the store and JoAnn's will deliver them to the hospital.
---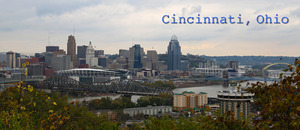 We are excited to begin working with church planter Amer Safadi in Cincinnati, Ohio beginning June 22, 2020. Our Mission Team is planning this Mission Trip for June 22-29 to help Amer and other church planters reach their communities through Block Parties and Vacation Bible Schools. If you or your church would like to join us on this wonderful mission trip, please call our CRBA office for more details. The cost is $200 per person. For more information and to download the registration form go to http://www.crbanc.org/cincinnati-mission-trip-sign-up/
---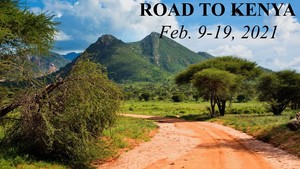 We are excited to announce we will be taking another team to Kenya. The plane will leave from Charlotte on February 9th of 2021 and I hope you will be on it. Our team will be limited to 14 people and we already have 2 who have committed to go. With that being said, pray, commit and send in your registration form (call our CRBA office for the form) with a deposit of $300 before July 16th of this year. The cost of the trip is approximately $2,600.
---
Church News

Antioch Baptist is seeking a bi-vocational Pastor.
Cornerstone Baptist Church is seeking a Bi-Vocational Pastor, please send resumes to cbcsearch1@gmail.com

Drexel First Baptist Church is currently seeking a Part-time Youth Ministry Leader.
Send resumes to:
Drexel First Baptist Church
Attn: Bert Eastwood
P O Box 308
Drexel, NC 28619
or email to: drexelfbc@gmail.com

Mull's Grove Baptist Church is currently seeking a Full-time Senior Pastor. Please send resumes to mgbcpastorsearch19@gmail.com.