Key Takeaways From the CDC Guidelines for Church Reopenings
By Aaron Earls of Facts&Trends
As state and local restrictions begin to lift, the Center for Disease Control and Prevention (CDC) has issued guidelines for churches gathering physically again.
In the "Interim Guidance for Communities of Faith," the CDC noted the guidance is intended to respect the First Amendment guarantees of freedom of religion.
The document also made clear "no faith community should be asked to adopt any mitigation strategies that are more stringent than the mitigation strategies asked of similarly situated entities or activities."
The recommendations fall under three main categories: preparation, gathering, and monitoring.Here are some key takeaways, but pastors and church leaders should read the entire guidelines to best prepare their congregation.
Preparing to gather
Stay in contact with local authorities to best understand the situation in your area and when it would be safe to open.
Work to limit the spread by protecting staff and congregants and offering other options like continued livestreaming for high risk individuals.
Communicate health and safety guidelines to any outside organization or internal groups that will be using your space.
Safety while gathering
Promote healthy hygiene practices by encouraging proper hand washing and the safest way to cover a cough or sneeze, as well as having adequate soap, hand sanitizer, tissues, and no-touch trash cans.
Practice social distancing by limiting the number of people in the building in accordance with local authorities and using physical guides to ensure people remain at least six feet apart.
Take proper steps to ensure water fountains are safe to use after an extended facility shutdown.
Recommend cloth face coverings for staff and attendees, which are most helpful when social distancing is difficult. They are meant to protect others in case the wearer is unknowingly infected.
Clean and disinfect frequently touched surfaces at least daily and shared objects in between uses. Develop a schedule of increased routine cleaning and disinfection.
If possible, limit the sharing of frequently touched objects such as hymnals, pew Bibles or bulletins.
If possible, change the way you collect offering or practice communion to limit shared physical contact and multiple people touching the same surface.
Consider limiting practices of physical contact like times in the service for people to shake hands or hug.
If you plan to provide childcare or hold summer day camps, refer to the CDC guidelines for those.
Train pastors, staff, and volunteers on how to model the proper behaviors for other congregants.
Communicate with congregants about actions being taken to protect their health.
Continued monitoring
Designate a staff person or volunteer to be responsible for responding to COVID-19 concerns.
Encourage staff or congregants who are sick or who have had close contact with someone who had COVID-19 symptoms to stay at home.
Identify an area to safely separate someone who displays symptoms during services and establish procedures for taking a sick congregant home or to a healthcare facility.
Close off areas used by the sick person and do not use again until after it has been cleaned and disinfected.
In the event a person diagnosed with COVID-19 is determined to have been in the building and poses a risk to those gathered, the CDC strongly suggests dismissing attendees, cleaning and disinfecting the building before resuming activities.
Notify local health officials if a person diagnosed with COVID-19 has been in the building and communicate with staff and congregants about potential exposure.
Advise those who were potentially exposed to stay home and self-monitor for symptoms.
For more information, please read the CDC's "Interim Guidance for Communities of Faith."
---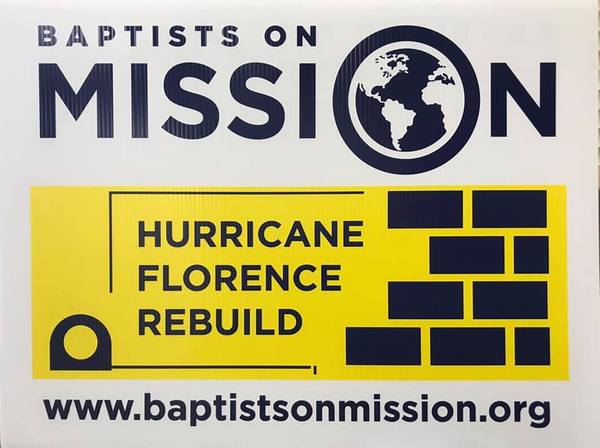 The Catawba River Baptist Association will be leading a Mission Trip to Rose Hill, NC September 1-4. We will be helping rebuild homes destroyed by the floods in eastern NC. Cost of the trip will be $10 per night, totaling $30. The site provides lodging, food, and all work materials. This is a great opportunity for anyone new to missions or seasoned veterans. If you would like to join our team or have any questions, please call the CRBA office at 828-437-0137. If you would like to see a video of the mission site click the link. https://youtu.be/sdEdXafrzuQ (Video by Daniel Purcell)
---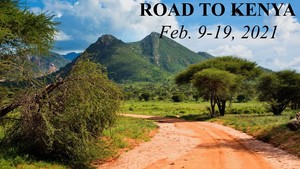 Has God been speaking to you about going on a foreign mission trip? Well, if so, we've got a great opportunity for you. The plane will leave from Charlotte for Kenya February 9th of 2021 and I hope you will be on it. Our team will be limited to 14 people and we already have 2 who have committed to go. With that being said, pray, commit and send in your registration form (call our CRBA office for the form) with a deposit of $300 before July 16th of this year. The cost of the trip is approximately $2,600.
---
Church News

Antioch Baptist is seeking a bi-vocational Pastor.
Drexel First Baptist Church is currently seeking a Part-timeYouth Ministry Leader.
Send resumes to:
Drexel First Baptist Church
Attn: Bert Eastwood
P O Box 308
Drexel, NC 28619
or email to: drexelfbc@gmail.com

Missionary Ridge is celebrating the call of their new pastor Darren Browning. Darren will begin his ministry at Missionary Ridge July 1st.

Mull's Grove Baptist Church is currently seeking a Full-time Senior Pastor. Please send resumes to mgbcpastorsearch19@gmail.com.