This week's update contains information about the note burning, child safety seminar, golf tournament, world changers and much more.
It was a great blessing as we gathered last week for our Annual Spring Meeting where we shared a meal, did a little bit of business, heard some "God Stories" and burned the note of our CRBA property. It was truly a "holy smoke" moment and we appreciate all who helped make it possible. To God be the glory, great things He has done. Also, thank you East Valdese for hosting this meaningful event and thank you Zion Baptist for providing the wonderful meal.

Thanks to all who participated in our first CRBA Community Night of Prayer. It was a blessing to have folks who love our churches and community joining together in a concert of prayer. Let us continue to prayer for one another as well as the unreached of our community. Also remember we have a weekly Prayer Conference Call every Monday morning at 10 a.m
---
---
We are again bringing World Changers to minister in our community and we need your help. We will have 250 students and adults come to our community July 15-20 and that week (Tuesday through Friday) we will need 4 additional churches to adopt a team of 15 which means you will provide (and serve) food for them at their work site. If your church, Sunday School Class, WMU, Men's Ministry, Youth Group, Deacon Ministry or Choir would like to adopt one of these teams of 15 please call our CRBA office at 828-437-0137. This ministry will change lives so please contact us soon if willing to help.
---
We are hosting a Child Protection Seminar for all churches in our community on Tuesday, June 25th, 2019. This is being offered free of charge through our partnership with Farris and Southern Mutual Church Insurance Companies. This is designed to help our churches provide a safe place for children. Please join us as we share how churches can safeguard our children and themselves from sexual predators. We will begin with supper at 6 p.m. (provided free of charge by Farris Insurance) at our CRBA office followed by this informative/practical seminar. Please RSVP today by calling our office at 828-437-0137.
---
Creative Outreach Ideas to help churches reach communities for Christ
Block Party or Community Cookout
Summer is a great time to host a Free Block Party and Cookout in a local community (e.g., housing project, apartment complex, trailer park) or for the individuals and families that live near your church. Show movies with popcorn, host games for the kids, be creative! Be sure to use this as an opportunity to invite people to church or to connect for longer-term relationships. Also remember, CRBA has an equipped Block Party trailer which may be used by any of our CRBA churches free of charge. To reserve this wonderful evangelism tool, call our office at 828-437-0137
---
---
Ministry Partner News
---
---
Make plans now!
2019 NC Baptist Ministers' Wives Retreat "The Journey"
July 8th – 10th, 2019
Caraway Conference Center – Sophia, NC
Featured Speaker Diane Nix
Single $220 Double $194 Price includes: 2 nights lodging & 6 meals
*Ministers' Wives and adult daughters are invited. This also includes wives of music ministers and youth ministers. Online registration WWW.NCBMINWIVES.WIXSITE.COM/NCBMW
---
CCRP/Vessels of Mercy invites you to the Short Stacks for Big Change Pancake Breakfast. It will be at Fatz Restaurant Saturday, May 18th from 7:00 a.m. – 10:00 a.m. Adult tickets are $10 and can be purchased at the CRBA office.
---
Amherst Baptist Church is in search of a Part-Time Youth Pastor.
Send resumes to:
Amherst Baptist Church
P.O. Box 276
Drexel, NC 28619
---
Burkemont Baptist Church is currently seeking a minister of music. Burkemont is located in Morganton, NC. The church has two morning worship services at 8:30 a.m. and 11:00 a.m. that are blended in worship style. The church has an orchestra and is accustomed to praise and worship music as well as traditional hymns. We have a comprehensive music ministry with multiple choirs (preschool, children, youth/young adult and adult). We have a drama ministry that partners with the music ministry and participates in seasonal productions that are often on a large scale. We are looking for a man of God with a Master's Degree from a seminary of like faith and a man with a heart for ministry that goes beyond mere talent. Please send resumes to llane@burkemontbaptist.org.
---
Catawba Valley Baptist Church is currently seeking a Church Pianist. If interested please contact pastor Dean Hart @ 828-850-0402 or pastordeancvbc@gmail.com
---
Drexel First Baptist Church is currently seeking a Part-timeYouth Ministry Leader.
Send resumes to:
Drexel First Baptist Church
Attn: Bert Eastwood
P O Box 308
Drexel, NC 28619
or email to: drexelfbc@gmail.com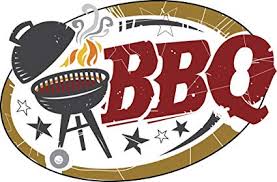 Join us Friday, May 10th for our Missions Bar-B-Que Lunch. It will be $8 per plate with bbq, baked beans, cole slaw, a bun and dessert. You can also purchase bbq for $8 per pound. All proceds will go to DFBC Missions Ministry. Drive Thru from 11:30 a.m. -1 p.m.
---
El Bethel Baptist Church in Morganton, is searching God's Will for an Interim Part-time Music/Worship Leader. This vacancy has potential to become a part-time permanent position leading our uplifting Music and Worship Ministry. Candidates should be equipped with the following:
· A heart to follow Christ and make Him known
· Good organizational skills
· Ability to efficiently use technology
· Good communication skills
· Ability to read music and lead a choir
· A music degree is preferred
Please send resume's and questions to worshipleadersearchebbc@gmail.com.
---

First Baptist Church of Morganton has 55 adult choir robes by Collegiate Cap and Gown Co. available to a church (or churches) which may need them. They come in a variety of sizes from small to extra large. Each robe comes with 3 stoles, one a basic brown with red on the reverse, one purple with green on reverse and one white. The church also has 13 handbell robes, the same as the choir robes, but with cuffed sleeves and a handbell embroidered on the stole(s). If interested, please contact David Thayer, Minister of Music, at (828) 437-2544, x16, or email to dthayer@fbcmorganton.org
Join us at First Baptist Morganton, April 18, 2019 as the Chancel Choir presents "Who Is Jesus?" by Joel Raney in the sanctuary, followed by the observance of the Lord's Supper in the church's Fellowship Hall. The community is invited and welcome to participate.
---
Mount Calvary Baptist Church is currently seeking a Part-time Youth Pastor. If interested contact Pastor Stephen Collins @ http://pastor.mtcalvaryvaldese@gmail.com.
---
Mount Olive Baptist Church is in the process fo planning a community clothing event. Please bring your gently used, clean clothing and shoes for donation. Drop off for donation will be behind the church under the covered porch on Tuesdays & Thursdays (Only) from
9 a.m. to 5 p.m.
---
Mull's Grove Baptist Church is currently seeking a Full-Time Senior Pastor. Please send resumes to mgbcpastorsearch19@gmail.com.
---
Oak Ridge Baptist Church is seekng a Part-time Youth Pastor.
Send resumes to:
Oak Ridge Baptist Church
Attention: Personnel Committee
7449 Oak Ridge Church Road
Connelly Springs, NC 28612
orbc@oakridgebaptistchurch.net
---
Zion Baptist Church is seeking a Full-Time Associate/Youth Pastor. Please send resume to zionbc.secretary@gmail.com or call the church office for more information 828-437-3080