Our Annual Toy Store Ministry is approaching quickly and we are now scheduling volunteers to serve at least 1 four-hour shift. The opportunities are below:
Shoppers
Counselors
Churches to bring a meal for the volunteers
People to check-in our guests
People to help set-up on Sunday afternoon (December 8th) beginning at 1 p.m.
People to help clean-up on Wednesday afternoon (December 10th) beginning at 1:30.
This is going to be another wonderful year of ministry but this year we are celebrating 25 years of consistent ministry to Burke County families during the Christmas season. Please join us by praying and volunteering. To volunteer please call our CRBA office at 828-437-0137.

Toy store is only a few weeks away and our CRBA Spiritual Renewal team is working to improve our follow-up process for those who make decisions during the week. This is where we need the help of our 68 churches. We are asking as many partner churches as possible to provide us with a guest information folder from your church. It can be as simple as a folder with a letter from the pastor welcoming prospective families and providing them with some basic information or it can include things like brochures, pictures and information about various ministries or even audio sermons on CD or audio files on a jump drive. Please provide these to the Association office by Wednesday December 4th, so we can better follow up with those who come to Christ during this ministry.
---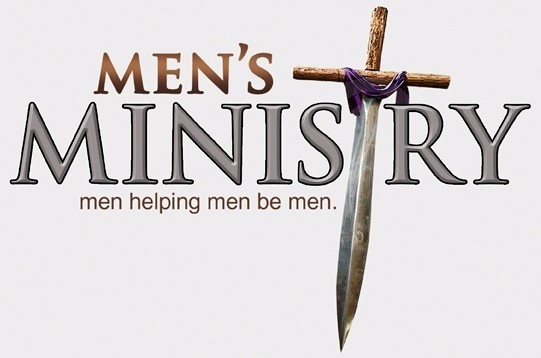 We are excited to be hosting our first Men's Ministry Leadership Training Preview event on Monday, November 25th at our CRBA office for leaders of Men's Ministries and/or Brotherhoods in our CRBA churches. This will be a great opportunity to discover practical tools and resources to develop men to be disciples who make disciples. Join us at 7 p.m. for a great time of training and discussion.
---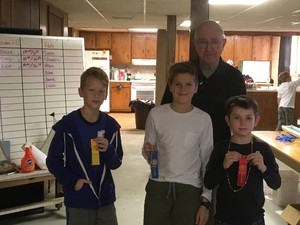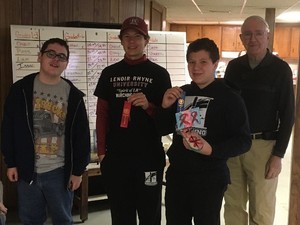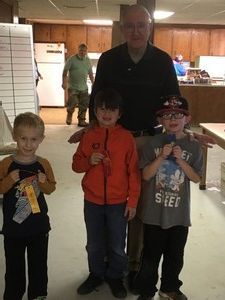 Our annual CRBA Royal Ambassador Sailboat Tournament was a great success last Saturday. Thank you to FBC Connelly Springs for hosting and Phil Heavner for planning and implementing this wonderful event for the children and families of Burke County.
---
Ministry Partner News
---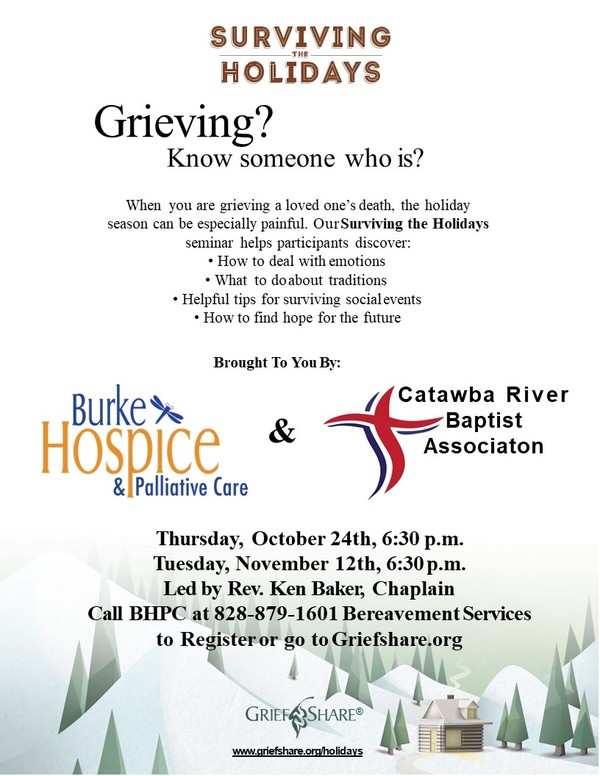 ---
Antioch Baptist is seeking a bi-vocational Pastor.
---
Cornerstone Baptist Church is seeking a full-time pastor, please send resumes to cbcsearch1@gmail.com
---
Drexel First Baptist Church is currently seeking a Part-timeYouth Ministry Leader.
Send resumes to:
Drexel First Baptist Church
Attn: Bert Eastwood
P O Box 308
Drexel, NC 28619
or email to: drexelfbc@gmail.com
---
Dublin First Baptist Church, is seeking a full-time Associate Pastor and Minister to Students. We are a conservative, mission-minded, Southern Baptist congregation in rural southeastern NC, average attendance of 200. We adhere to the Baptist Faith and Message 2000 and partner with the Bladen Baptist Association, Baptist State Convention of NC and the Southern Baptist Convention. We are searching for the man of God who is called to lead students and their families, possessing a deep knowledge of the Bible and gifted in teaching God's Word to young people and adults. This position has pastoral responsibilities conducted under the guidance of the Senior Pastor. A minimum Associates Degree in Biblical Studies required. Bachelors or Seminary graduate with 5 years' experience as a youth leader/pastor preferred. Please send resume to Associate Pastor and Minister of Youth Search Committee, PO Box 187, Dublin, NC 28332.
---
El Bethel is seeking a full-time Associate Pastor of Worship and Youth. If interested please send your resume' to worshipleadersearchebbc@gmail.com
---
Grace Baptist Church will be celebrating the completion of their new sanctuary this Sunday Nov. 10 at 10 a.m. The celebration will continue with a special concert at 7 p.m. with The Primitive Quartet
---
Missionary Ridge Baptist is seeking a full-time Senior Pastor. Please send resumes to bmason04@icloud.com.
---
Mull's Grove Baptist Church is currently seeking a full-time Senior Pastor. Please send resumes to mgbcpastorsearch19@gmail.com.
---
Mull's Grove Baptist Church will be hosting The Tallent Family Nov. 17th at 6 p.m. Please call 828-437-3379 for more information.
---
Oak Ridge Baptist Church will be reopening its medical clinic on November 12, 2019 to see patients. Appointments can be made as early as November 5, 2019. This clinic is a ministry of Oak Ridge Baptist Church and is funded through donations and grants. To qualify for services, a person must be at least 18 years of age, not receive Medicaid or Medicare, and have incomes at or below 200% of the Federal Poverty Level. For further information, call 828-433-4399.
---
Smyrna Baptist is seeking a bi-vocational Pastor.