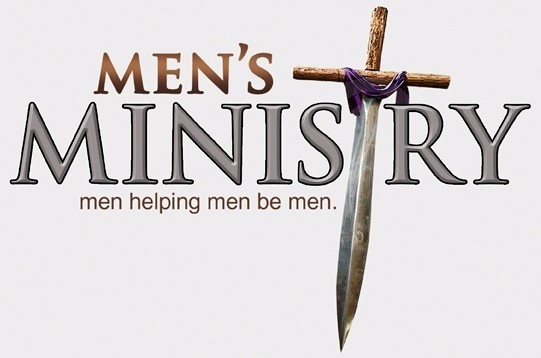 We are excited to be hosting our first Men's Ministry Leadership Training Preview event on Monday, November 25th at our CRBA office for leaders of Men's Ministries and/or Brotherhoods in our CRBA churches. This will be a great opportunity to discover practical tools and resources to develop men to be disciples who make disciples. Join us at 7 p.m. for a great time of training and discussion.
---

Our Annual Toy Store Ministry is approaching quickly and we are now scheduling volunteers to serve four-hour shifts December 9th through the 11th. The opportunities are below:
Shoppers
Counselors
Churches to bring a meal for the volunteers
People to check-in our guests
People to help set-up on Sunday afternoon (December 8th) beginning at 1 p.m.
People to help clean-up on Wednesday afternoon (December 11th) beginning at 2 p.m.
We are celebrating 25 years of consistent ministry to Burke County families during the Christmas season. Please join us by praying and volunteering. To volunteer please call our CRBA office at 828-437-0137.

In addition to the above, our Spiritual Renewal team is working to improve our follow-up process for those who make decisions during the week. With that in mind, we are asking as many partner churches as possible to provide us with guest information packets from your church. It can be as simple as a folder with a letter from the pastor welcoming prospective families and providing them with some basic information or it can include things like brochures, pictures and information about various ministries in your church or even audio sermons on CD or audio files on a jump drive. Please provide these to the Association office by Wednesday December 4th, so we can better follow up with those who come to Christ during this ministry.

Lastly, if you have not yet brought your collected toys for Toy Store, please bring them to our CRBA office before Thanksgiving. This will help us greatly.
---
Thank you to the following CRBA churches who have submitted their Annual Church Profiles this year. This is a very important tool in our Southern Baptist work and we appreciate your promptness in getting it back to us.
Amherst
Asheville Steet
Bended Knee Cowboy
Brookwood
Brown Mountain
Burkemont
Community of Drexel
Cornerstone
Cross Memorial
Drexel First
East Valdese
El Bethel
Enon
Grace
High Peak
Hopewell
Icard's Grove
Lakeview
Morganton First Deaf Mission
Morganton First
Mount Home
Mount Olive
Mountain View #2
North Morganton
Oak Grove
Oak Ridge
Pleasant Hill
Pleasant View
Silver Creek
Summit
Trinity
United
Walker Road
Zion
If your church has not completed the Church Profile please do so within the next week so we can include your churches ministry. We can also record this information over the phone so please give us a call at your earliest convenience.

---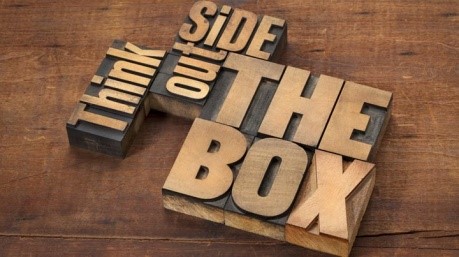 OUT OF THE BOX Christmas Ideas (Ideas to help churches reach people for Jesus)
Give away rolls of tape for gift wrapping outside the post office, or a local business. (Get permission first!)
Invite your community to an evening of Christmas movies for the family on a big screen, complete with homemade Christmas snacks.
Provide childcare at the church (free of charge) so parents can go Christmas shopping. Be sure to invite the community.
Send carolers into the community and be sure to hand out information about your church's Christmas events.
Challenge members to make a dozen homemade cookies at the beginning of December to hand out to neighbors and area businesses with invitations to church.
Offer to wrap Christmas gifts (free of charge) at one of our local businesses. Be sure to have a sign with your church name listed as well as information about your church available.
Have your instrumentalists play Christmas carols at the entrance to one of our local businesses. Make sure they have prepared adequately and remember to ask permission of the manager ahead of time.
Have a team of rakers rake leaves in a local neighborhood. Be sure you tell the homeowner this was done because you love Jesus and Jesus loves them.
Ministry Partner News
---
Antioch Baptist is seeking a bi-vocational Pastor.
---
Cornerstone Baptist Church is seeking a full-time pastor, please send resumes to cbcsearch1@gmail.com
---
Corinth Baptist Church,7929 West NC 10 Hwy, Vale, NC 28168 (1/2 mile west of Banoak Elementary School), will present a LIVE NATIVITY on Friday, Saturday and Sunday evenings, December 6, 7, & 8, from 6-8 PM. Light refreshments will be available in the Fellowship Hall and crafts for children. The event is FREE and open to the public. For more information, contact the church office at 704-462-1547.
---
Drexel First Baptist Church is currently seeking a Part-timeYouth Ministry Leader.
Send resumes to:
Drexel First Baptist Church
Attn: Bert Eastwood
P O Box 308
Drexel, NC 28619
or email to: drexelfbc@gmail.com
---
El Bethel is seeking a full-time Associate Pastor of Worship and Youth. If interested please send your resume' to worshipleadersearchebbc@gmail.com
---
Missionary Ridge Baptist is seeking a full-time Senior Pastor. Please send resumes to bmason04@icloud.com.
---
Mull's Grove Baptist Church is currently seeking a full-time Senior Pastor. Please send resumes to mgbcpastorsearch19@gmail.com.
---
Mull's Grove Baptist Church will be hosting The Tallent Family Nov. 17th at 6 p.m. Please call 828-437-3379 for more information.
---
Smyrna Baptist is seeking a bi-vocational Pastor.