Our Annual Toy Store Ministry is approaching quickly, and we are now scheduling volunteers to serve four-hour shifts December 9th through the 11th. The opportunities are below:
Shoppers
Counselors
Churches to bring a meal for the volunteers
People to check-in our guests
People to help set-up on Sunday afternoon (December 8th) beginning at 1 p.m.
People to help clean-up on Wednesday afternoon (December 11th) beginning at 2 p.m.
We are celebrating 25 years of consistent ministry to Burke County families during the Christmas season. Please join us by praying and volunteering. To volunteer please call our CRBA office at 828-437-0137.

In addition to the above, our Spiritual Renewal team is working to improve our follow-up process for those who make decisions during the week. With that in mind, we are asking as many partner churches as possible to provide us with guest information packets from your church. It can be as simple as a folder with a letter from the pastor welcoming prospective families and providing them with some basic information or it can include things like brochures, pictures and information about various ministries in your church or even audio sermons on CD or audio files on a jump drive. Please provide these to the Association office by Wednesday December 4th, so we can better follow up with those who come to Christ during this ministry.

Lastly, if you have not yet brought your collected toys for Toy Store, please bring them to our CRBA office before Thanksgiving. This will help us greatly.
---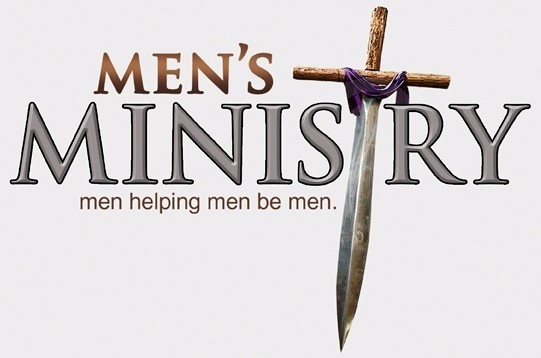 We are excited to be hosting our first Men's Ministry Leadership Training Preview event on Monday, November 25th at our CRBA office for leaders of Men's Ministries and/or Brotherhoods in our CRBA churches. This will be a great opportunity to discover practical tools and resources to develop men to be disciples who make disciples. Join us at 7 p.m. for a great time of training and discussion.
---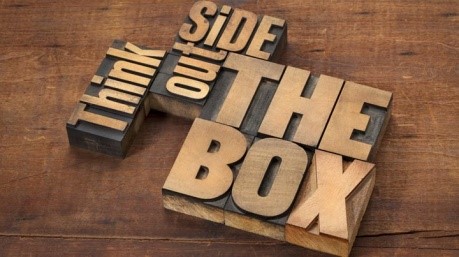 OUT OF THE BOX Christmas Ideas (Ideas to help churches reach people for Jesus during the holidays)
Show a holiday movie in the church parking lot.
Who doesn't love a drive-in movie? This is a great way to reach out to people who might not normally attend your church. Set up lawn chairs for your church body and the community to enjoy a classic holiday film providing popcorn and drinks (free of charge). Remember to reserve a popcorn machine, video projector, sound system and outdoor movie screen from your Catawba River Baptist Association.
Provide Thanksgiving meals for families in need.
Partner with your local elementary school to provide Thanksgiving dinners for families in need. Small groups or families can pick up baskets and shopping lists from the church and fill them up with all the fixings for the big day. This is a wonderful outreach activity to show Jesus' love to those who otherwise would not be able to provide a Thanksgiving meal for their family.
Sponsor a Christmas fun day for kids in foster care.
This is a great partnership opportunity for you and your church to team up with the local foster care system. This opens doors for healthy relationships with peers and adults in a safe environment. Note: There can be a bit of a process to go through in order to work with the kids, so be sure to "foster" that relationship with your local agency. But if you make the effort, putting together a Christmas fun day with food, activities and small gifts for these kids will show them Christ's love and give them a Christmas they'll never forget.
Provide a free gift-wrapping station or hot cocoa station at the local mall.
Offering free gift-wrapping or hot chocolate to those who are busy shopping for Christmas presents is a great way to touch strangers with kindness during a hectic season. Remember to pass out small postcards inviting them to your church's Christmas services as you make their day just a little less stressful and more full of holiday cheer.
---
Ministry Partner News
---
Antioch Baptist is seeking a bi-vocational Pastor.
Bethlehem Baptist welcomes Cody Bullman as their new Pastor.
Cornerstone Baptist Church is seeking a full-time Pastor, please send resumes to cbcsearch1@gmail.com
Corinth Baptist Church,7929 West NC 10 Hwy, Vale, NC 28168 (1/2 mile west of Banoak Elementary School), will present a LIVE NATIVITY on Friday, Saturday and Sunday evenings, December 6, 7, & 8, from 6-8 PM. Light refreshments will be available in the Fellowship Hall and crafts for children. The event is FREE and open to the public. For more information, contact the church office at 704-462-1547.

Drexel First Baptist Church is currently seeking a Part-timeYouth Ministry Leader.
Send resumes to:
Drexel First Baptist Church
Attn: Bert Eastwood
P O Box 308
Drexel, NC 28619
or email to: drexelfbc@gmail.com

El Bethel is seeking a full-time Associate Pastor of Worship and Youth. If interested please send your resume' to worshipleadersearchebbc@gmail.com

Missionary Ridge Baptist is seeking a full-time Senior Pastor. Please send resumes to bmason04@icloud.com.

Mull's Grove Baptist Church is currently seeking a full-time Senior Pastor. Please send resumes to mgbcpastorsearch19@gmail.com.

Oak Grove Baptist welcomes Nathan Roten as their new Pastor.

Smyrna Baptist is seeking a bi-vocational Pastor.