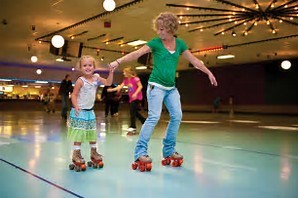 CRBA is hosting a Family Skate Night for the community this Sunday, October 27th from 4:30 to 6:30 p.m. We invite everyone to come to this free community event at the Pavilion Skating Rink in Morganton. Skate Rentals will be provided by the Catawba River Baptist Association. This will be a fun time of fellowship and recreation so come and join us and bring your family and friends.
---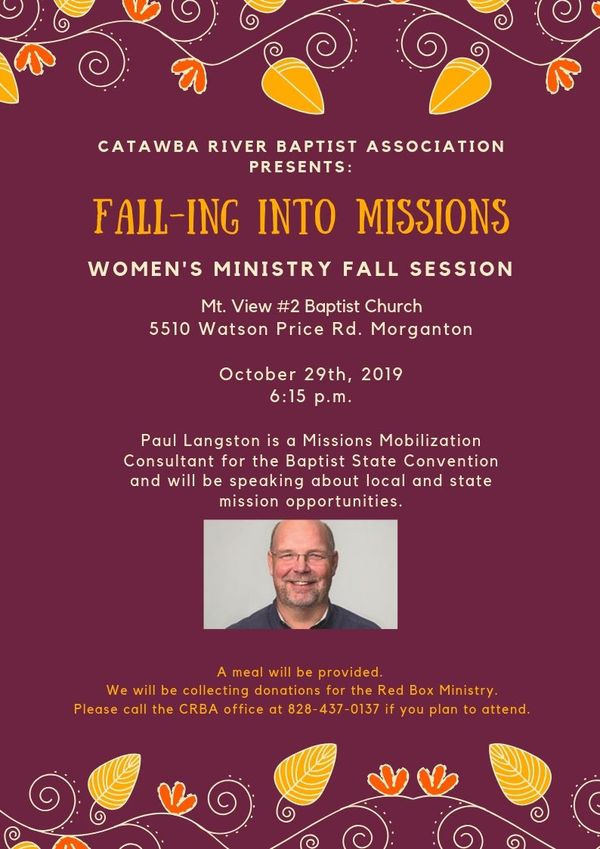 ---

Coats for the City shares the love of Jesus by providing warm coats and the gospel to residents of New York City each December. N.C. Baptists have partnered with the Metropolitan New York Baptist Association (MNYBA) in this effort for eight years. Working with churches across New York City, we desire to distribute coats along with a Bible or Jesus film in the language of every recipient. You can drop off gently used coats at the CRBA office until October 28th. If you have any questions call the office at 828-437-0137.
---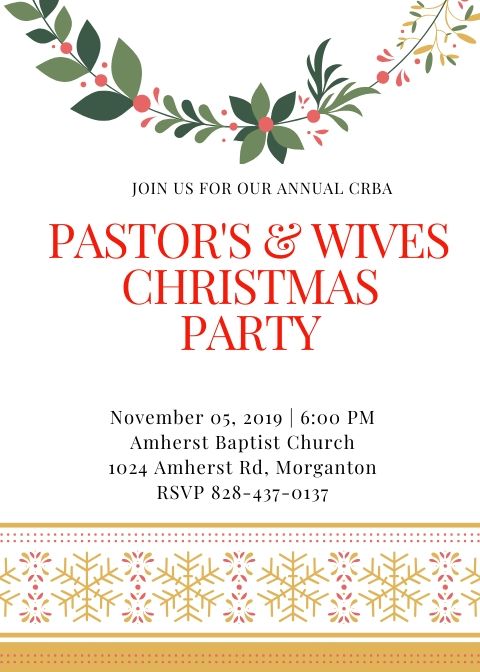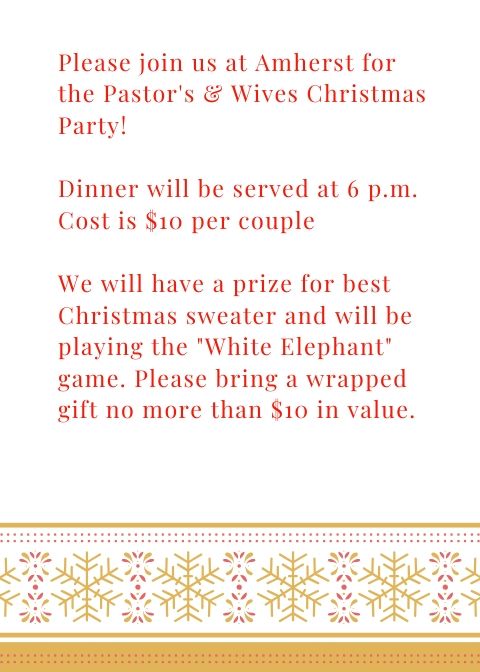 ---

In an effort to be intentional in reaching our community, we will be hosting a "Pockets of Lostness Discovery Session" on Tuesday, October 29th at 10 a.m. at our CRBA office where we will focus on pocket of lostness #199. This "Discovery Session" with Baptist Convention of North Carolina representative Chuck Campbell will be a great opportunity to focus on a specific area in our community, strategizing together ways our churches can be reach that area for Christ. Please join us for this important session whether you are a pastor, staff member or a layperson interested in reaching people for Jesus.
---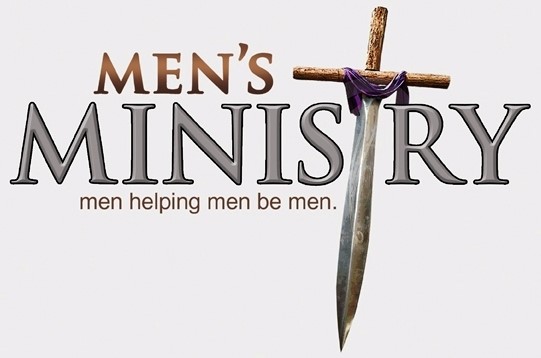 We are excited to be hosting our first Men's Ministry Leadership Training Preview event on Monday, November 4th at our CRBA office for leaders of Men's Ministries and/or Brotherhoods in our CRBA churches. This will be a great opportunity to discover practical tools and resources to develop men to be disciples who make disciples. Join us at 7 p.m. for a great time of training and discussion.
---
Ministry Partner News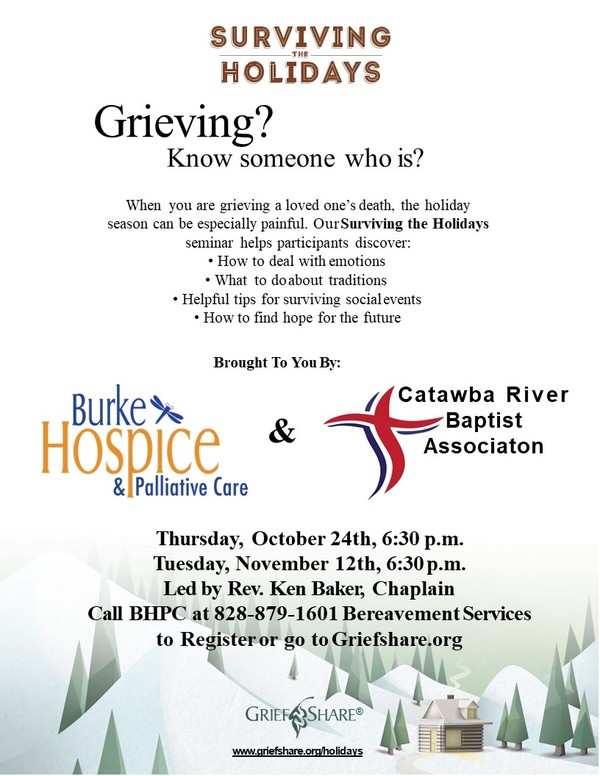 ---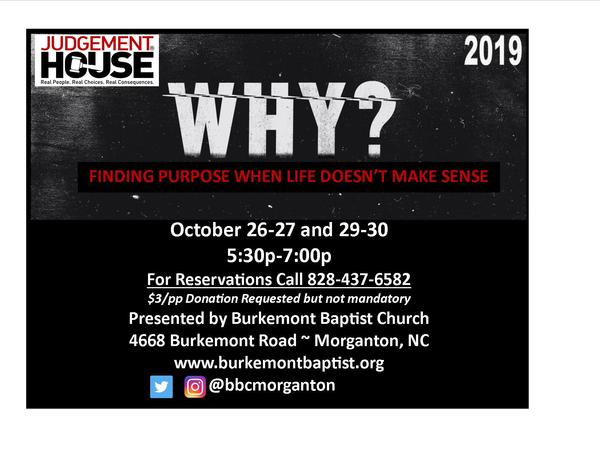 ---
A Grand Spinet piano is being donated to a church in need. If your church is intrested in this piano call 391-0570 for more details. Piano must be picked up.
---
Antioch Baptist is seeking a bi-vocational Pastor.
---
Bethlehem Baptist is seeking a bi-vocational Pastor
---
Brown Mountain Baptist Church has recently updated their sound equipment and would like to donate their old system to anyone who could use it for ministry purposes. The system includes a 6 channel powered mixer with two speakers and stands. For more information please contact the Pastor Luke Gwyn at 828-260-5917.
---
Center Grove Baptist Church in Hudson, NC is accepting resumes for a part-time Minister of Children & Youth.
Email resumes to: centergrove@centergrovebaptist.org
•Preferred one year experience with children and youth planning activities in a church atmosphere.
•Can lead and thrive in a team-based environment.
•Teachable, responsive, respectful of authority.
•Possess the ability to understand children and youth spiritual needs.
•Must have a personal commitment to Jesus Christ and a strong desire to serve within the church.
•Back Ground Check, Drug Test, Must have a valid North Carolina driver's license with an acceptable motor vehicle record.
•Provide at least three references.
•Preferred but not required, an Ordained Minister
•Willing to obtain CPR & First Aid Certification
---
Cornerstone Baptist Church is seeking a full-time pastor, please send resumes to cbcsearch1@gmail.com
---
Drexel First Baptist Church is currently seeking a Part-timeYouth Ministry Leader.
Send resumes to:
Drexel First Baptist Church
Attn: Bert Eastwood
P O Box 308
Drexel, NC 28619
or email to: drexelfbc@gmail.com
---
El Bethel is seeking a full-time Associate Pastor of Worship and Youth. If interested please send your resume' to worshipleadersearchebbc@gmail.com
---
Missionary Ridge Baptist is seeking a full-time Senior Pastor. Please send resumes to bmason04@icloud.com.
---
Mull's Grove Baptist Church is currently seeking a full-time Senior Pastor. Please send resumes to mgbcpastorsearch19@gmail.com.
---
Oak Ridge Baptist Church will be reopening its medical clinic on November 12, 2019 to see patients. Appointments can be made as early as November 5, 2019. This clinic is a ministry of Oak Ridge Baptist Church and is funded through donations and grants. To qualify for services, a person must be at least 18 years of age, not receive Medicaid or Medicare, and have incomes at or below 200% of the Federal Poverty Level. For further information, call 828-433-4399.
---
Smyrna Baptist is seeking a bi-vocational Pastor.
---
Zion Baptist Church Trunk or Treat
Please join us for our annual Fall festival / trunk or treat on Wednesday, Oct. 30th from
6:00-8:00 p.m. We will have trunk or treat, games, dunking booth, food and the bouncy house. Come enjoy food, fellowship and fun.